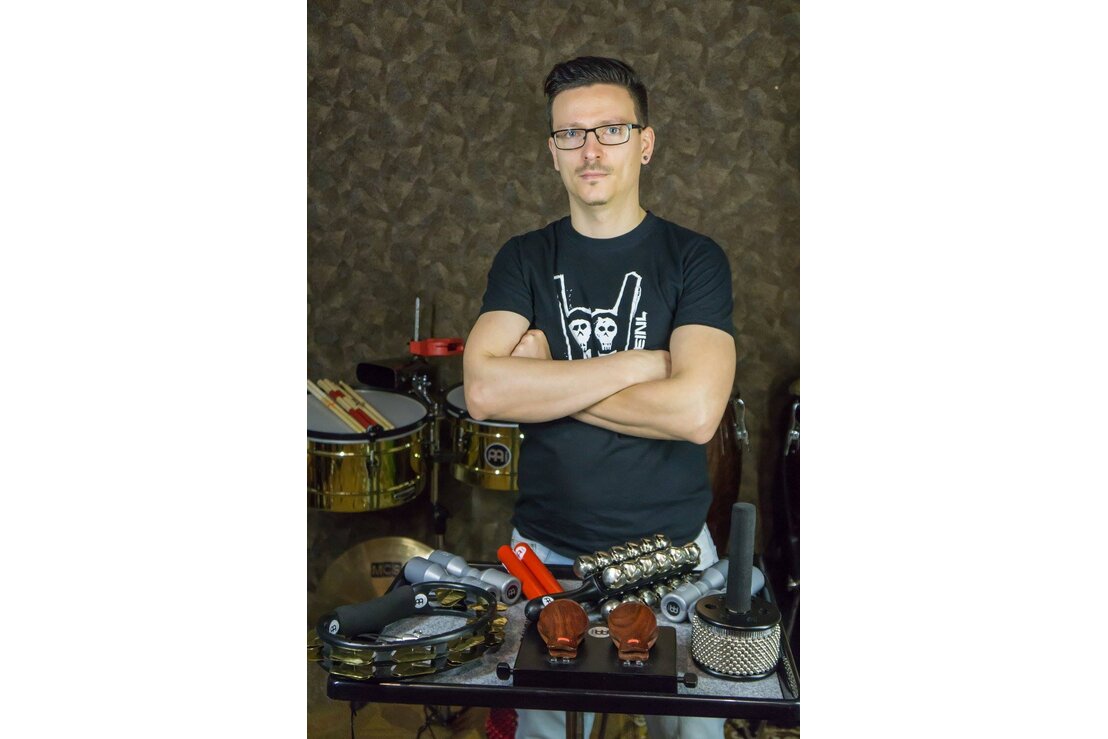 Copyright: Pöstényi Balázs
Biography
Krisztián Budai had a degree in the University of Debrecen, Faculty of Music by Percussion Teaching and Classical Percussion Performing in 2012. His main instrumental area is the hand drums and hand percussions (conga, bongos, djembe, darbuka, cajon, etc.) world.

He got a scholarship in 2015 and 2019 to the Hungarian National Cultural Fund. The danish Edition Svitzer published his percussion chamber music, the Langwana in 2015. The Meinl Percussion's artist since 2015. The hand-percussion instruments are very important in his methods. He is the Chief-Editor of RitmusDepo's website since 2017. He got the Foundation for the Culture of Debrecen's Creation Scholarship in 2020.
Krisztián has taught the Hand-Percussion subject at the University of Debrecen Institute of Popmusic since 2021.
Country: Hungary
Band: Traditions, Minimum 4
facebook
instagram
spotify
itunes
twitter