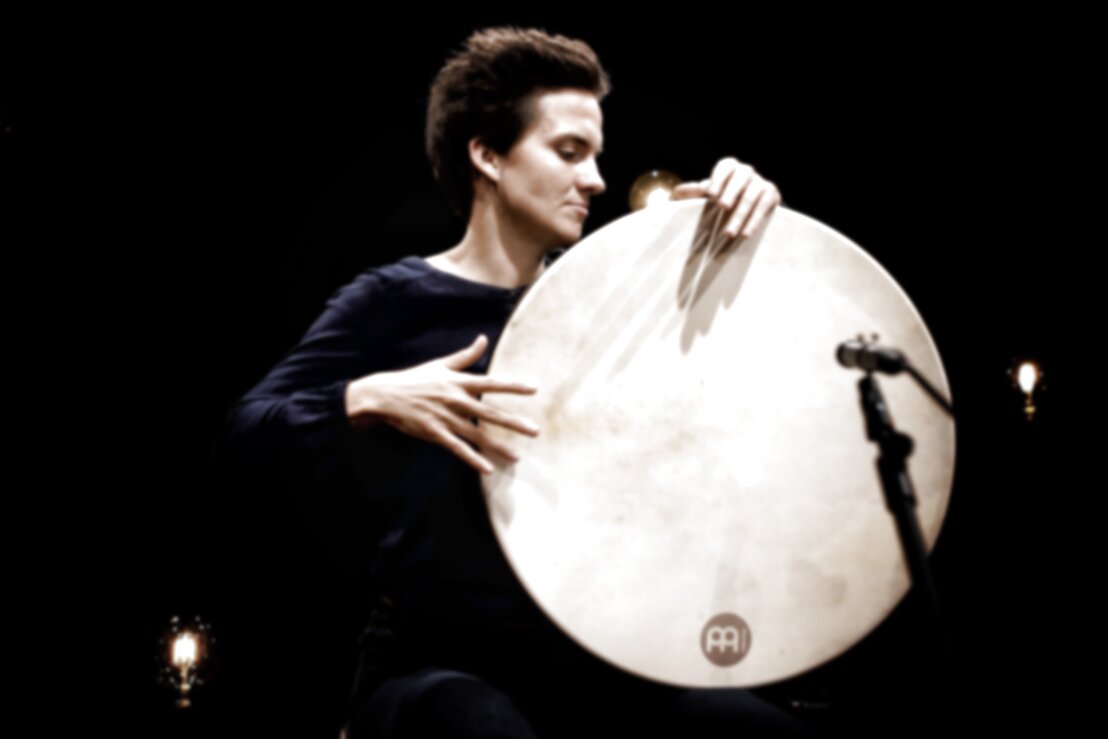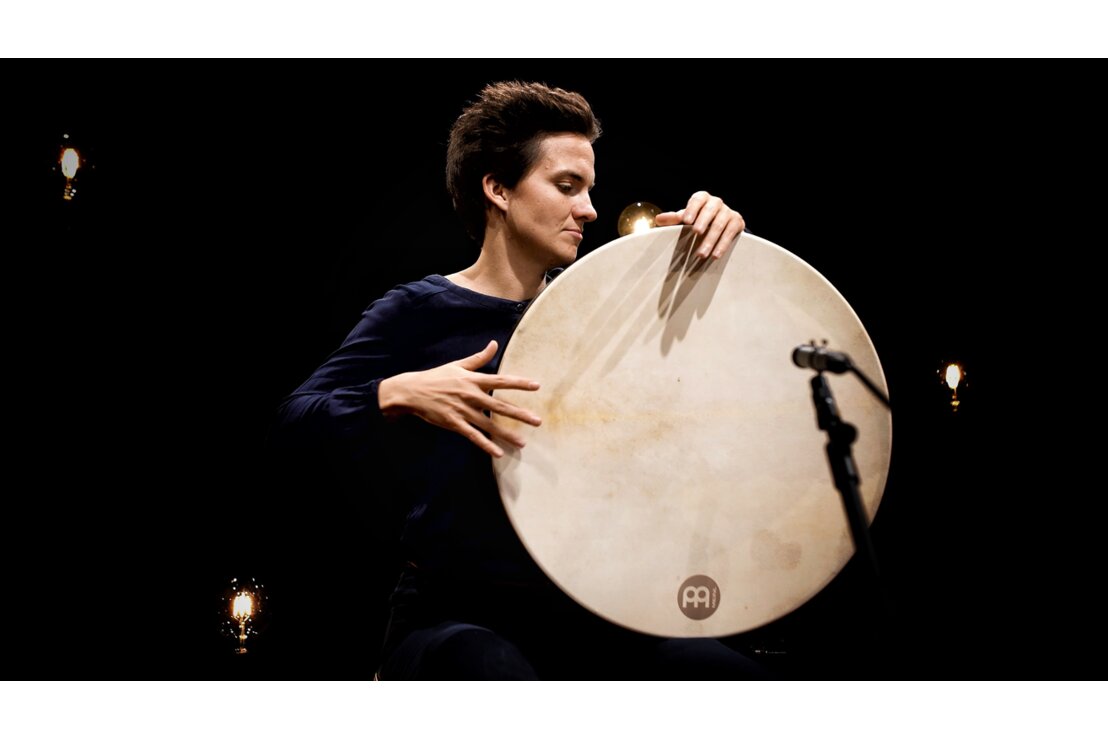 Copyright: Meinl
Biography
Nora Thiele is a master on frame drums and one of the leading percussionists in Europe. Her play stands for a highly sensitive unique sound and creative virtuosity in the field of World Percussion. In different formations between early music, Middle Eastern styles, jazz, improvisation, and contemporary music; she builds bridges between cultures, genres, and epochs. With more than 1000 concerts, she toured as a soloist, guest musician, and with her own bands through Europe, the Middle East, and China.
Nora Thiele studied ethnic percussion, drum set, and the piano at the music conservatory in Leipzig. She was raised in an artist family and composes music for her own projects. Since 2013 she is the Artistic Director of the Playgroundfestival Weimar.
Internationally, Nora Thiele is highly regarded for her precise and sensitive pedagogy and teaches courses at festivals and conservatories regularly. With her 20 years of lasting experience, she has developed her own rhythm method – GLOBAL RHYTHM FLOW. In respect of traditions, innovative concepts are derived and facilitate modern creativity.
Nora Thiele is thrilled by cooperations with other art forms such as theater, dance, art, film, and literature. She is convinced that borders are imaginary and that there is nothing better than music to make it possible to experience how much everything in the world is connected to each other – people, religions, identities, continents, cultures, epochs.
Country: Germany
Band: Art of Frame Drums
web
youtube
instagram
facebook
spotify