STEPHAN EMIG - 20TH Aug, 2020
This blog shows some impressions from Stephan's day at the Meinl Percussion Studio Sessions and also many background information about him as a passionate drummer and percussionist.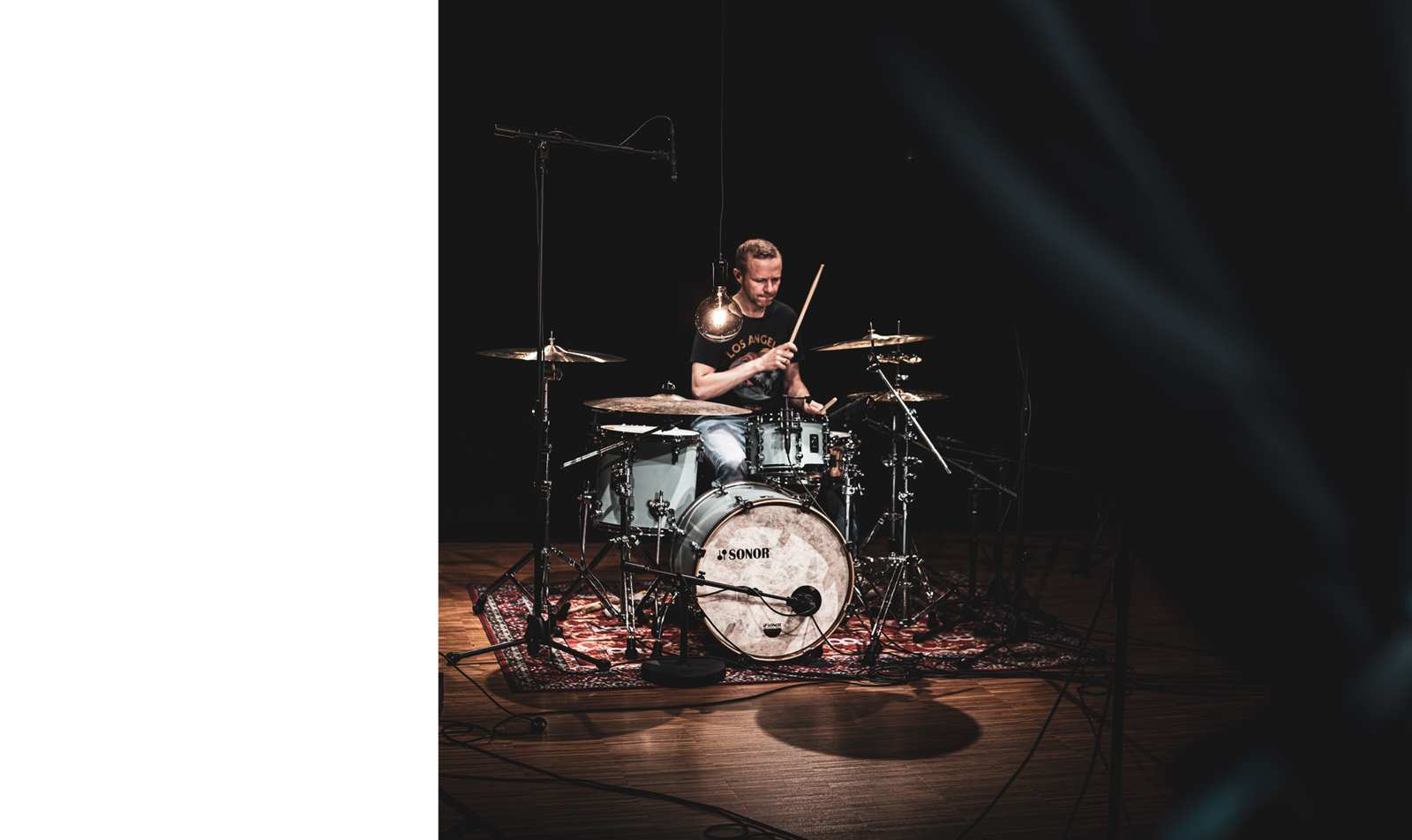 from student to teacher
Stephan studied at Los Angeles Music Academy and became a highly demanded teacher himself. His teaching credits include IFM University of Osnabrück, Popakademie Mannheim, Music College Hannover, Los Angeles College of Music, ArtEZ Enschede, Creativ Drum Camps, and many more. He is also co-founder of the Complete Music Camps in Germany.
cooperation
"I have been working together with Meinl for quite some time now and I am always happy to team up with Hannes Auerochs (International Artist Relations Meinl Percussion). He has made it his personal mission to make percussion instruments more accessible to musicians in the modern pop music world. And that's why I like to be part of it!"
"Today I have a wide range of experience and I am happy that in Hannes I have found a cooperation partner, who can relate to my way of playing and who feels that it can be of help for his kind of work."
Equipment
"Here you can see the selection of instruments & mics we used for the recording during this studio session. The focus laid on drummer add-ons like tambourines, percussion blocks, snare timbales, and other effect percussion instruments."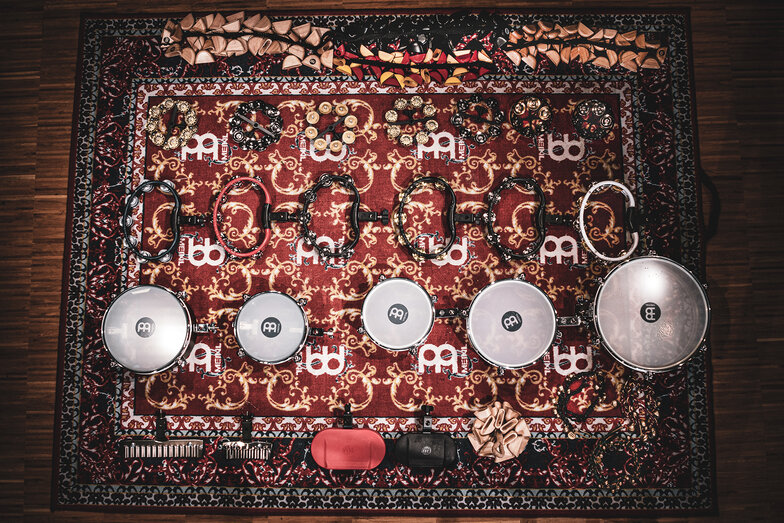 gutenstetten

"I was very happy to prepare for the Meinl Percussion Studio Session and to travel all the way to Meinl's headquarters in Gutenstetten. If you want to take a peek over my shoulder while doing so, have a look at the following video."
Results
In the following, you can watch some results of Stephans Studio Session videos. Enjoy!
Stephan and percussion
"Even though percussion instruments did not play that much of a role for me as a young musician. I grew up with 80s Hard Rock and only over the years I got to learn about percussion instruments. My first contact with percussion players might have been the German TV shows "Super Drumming". Imagine that: a TV show about drummers on public German TV. My mom also took me to a Santana concert, but even then my attention was probably more on the drums than on the percussion instruments.
When I was a teenager, I played in a few bands that included percussionists, but my heart was always drawn to the drumset and music with a backbeat (rock, heavy, or 90s hip hop).
My studies at Los Angeles Music Academy (1996/97) made a change and broadened my musical horizons enormously. I took lessons and attended workshops with Jerry Steinholtz, Emil Richards, Billy Hulting, Aaron Serfaty, Luis Conte, and Mike Shapiro. Besides, the teachers at the school have always tried to give us students a more comprehensive overview of the music of the world.
After my studies and at the beginning of my professional career I played more and more with musicians from Africa or Latin America. At first only as a drummer playing together with percussionists and then gradually more and more as a percussionist or hybrid player myself. This became one of my distinguishing qualities in the performance with some acts. I might not have played with triosence, Christina Lux, Gregor Meyle, or Klaus Lage if I hadn't brought this different and individual musical color with me.
In the further course of my career, I started playing jobs as a pure percussionist. This broadened my musical horizons enormously, too. Especially in pop productions (like The Voice of Germany in Concert or the TV show "Great Night Show") my "systematic drummer's thinking" seemed to be very helpful. In this way, I knew about my role as a percussionist and how not to step on the drummer's toes. Conversely, my percussion know-how helped me to contribute a musical flavor to the pop music setting, which would enrich the overall sound.
An unexpected side effect was that I was able to play together with great drummers and thus learn a lot about the drum set, especially about phrasing and sound. I learned what I wanted to hear from a drummer from a bandmate's perspective.
It never was plan A to accumulate all this know-how, it was a mixture of "playfully trying out" and fulfilling the "requirements of a specific musical situation", and certainly a bit of coincidence/fate."
for young drummers

At last, Stephan wants to give advice to young drummers who are starting to find out about their creativity and about possibilities to create great sounds:

"Have the courage and get to know percussion instruments. It's not about the necessity to become a "real" percussionist yourself, but just by learning about these instruments, you can expand your rhythmic, tonal, and creative vocabulary to an amazing degree.
Much love, Stephan"