SYNTHETIC
The 10" Meinl Alpine Djembe features an incredibly lightweight yet durable construction that is perfect for travel. Outfitted with a durable synthetic head, the unique body style delivers a wide range of deep bass tones and crisp highs that responds to your touch at all dynamic levels. A sturdy, easy-to-use mechanical tuning system ensures consistent sound regardless of changes in weather, making this drum a great companion for outdoor playing. The striking and eco-friendly finish options complete the djembe's refined appearance.
Going from a hot car to a cool, dark venue? No problem. A 100% synthetic shell and head is central to the design of Meinl Alpine Series djembes so that you don't have to worry about temperature, playing in 98% humidity or dashing for cover over the slightest sprinkle of rain.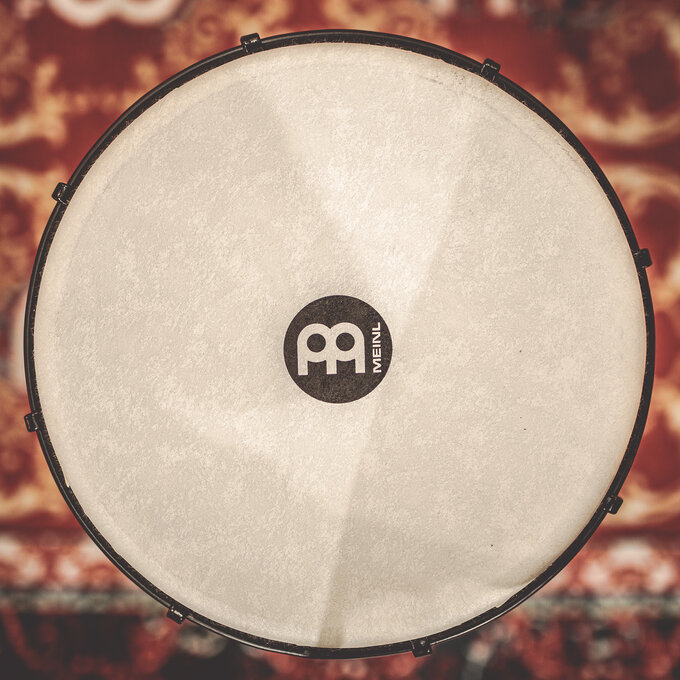 The durable synthetic head gives you the tone and feel you would expect from rawhide - from booming bass notes to popping slap tones - with the added benefit of long-lasting tuning.
Send cracking sound waves over your audience indoors or outside, and don't worry if the temperature is fluctuating.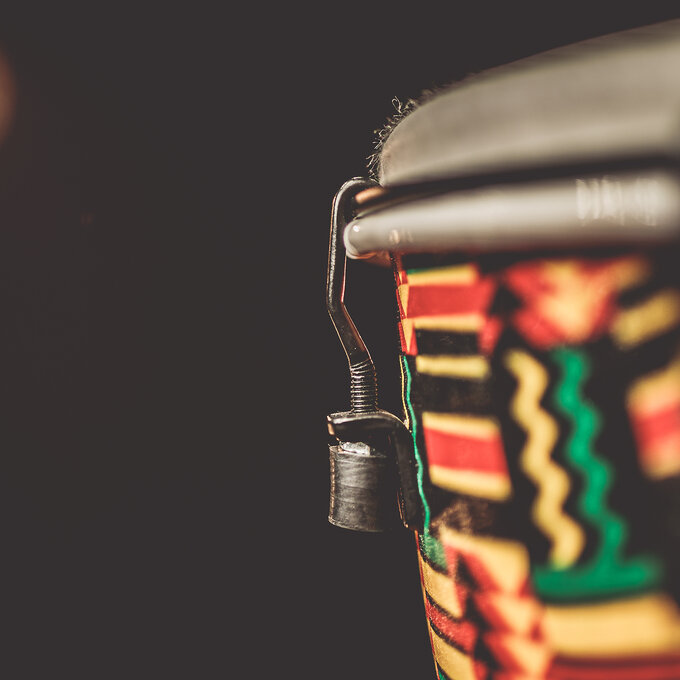 When you need extra pop or more low end, remove the rubber cap on the bottom of the tuning lug and turn to the left or right using the included tuning wrench to adjust the tension on the head.
If needed, the lugs can be loosened to remove the head completely from the shell of the drum.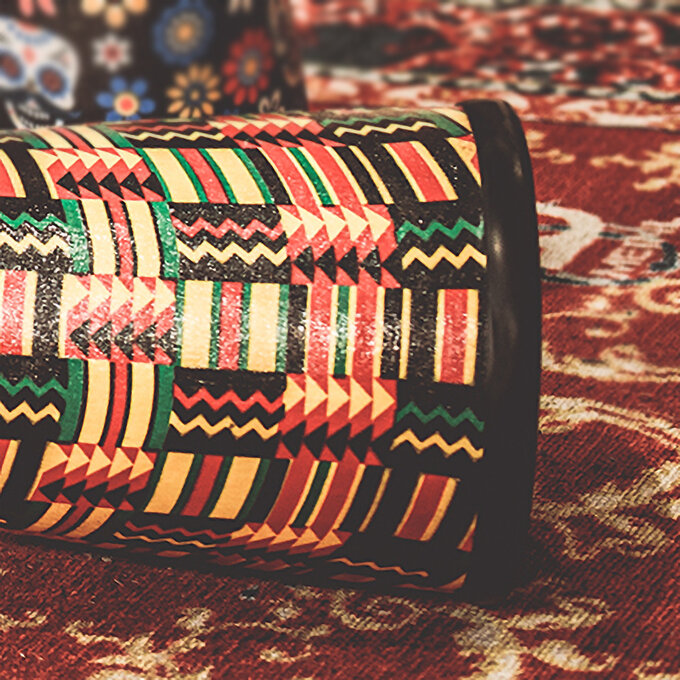 Where the rubber meets the road, so to speak, we sealed the underside of the Alpine Djembes with a durable rubber lining. This is a design element these djembes could not go without.
Great for busking on concrete sidewalks or resting the drum on grass when playing with an outdoor drum circle.
FINISHES
Meinl Alpine Series Djembes come in an array of finishes, each touching on a part of the world with ornamental and highly detailed designs.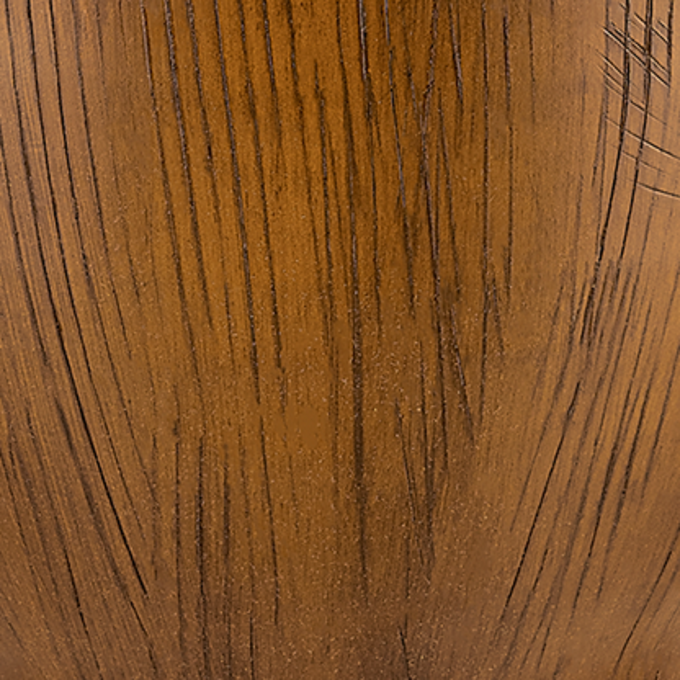 The color and texture of this finish mimic the appearance of reclaimed barnwood. Dark grooves are scattered throughout the finish for a three-dimensional barnwood look and feel.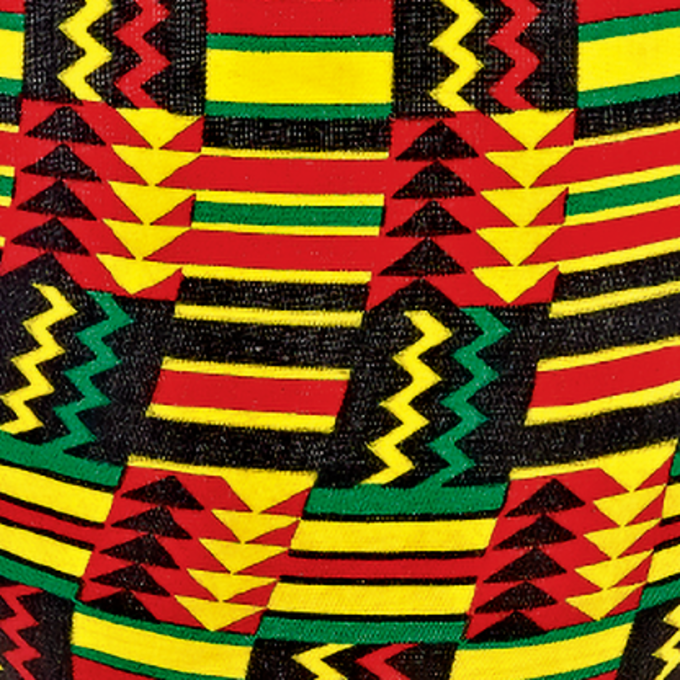 We took inspiration from traditional West African colors that are worn for all kinds of celebrations and designed our Simbra finish from it. This finish features a brightly colored motif chock-full of different shapes to cover the djembe in an exquisite pattern.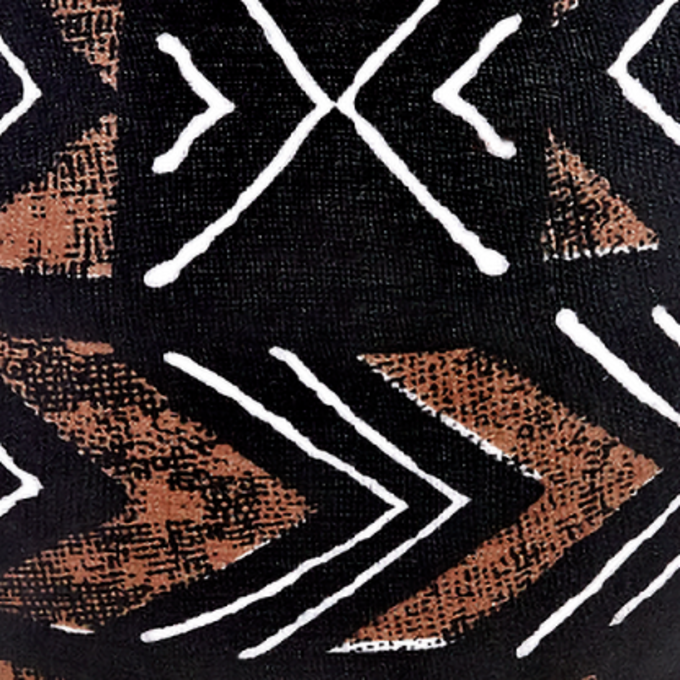 Taking inspiration from the Kanga, a garment commonly worn throughout Eastern Africa, the Kanga Sarong finish features a decorative pattern that is repeated over the entire shell of the drum. Black and white lines are accented over an earthy background color.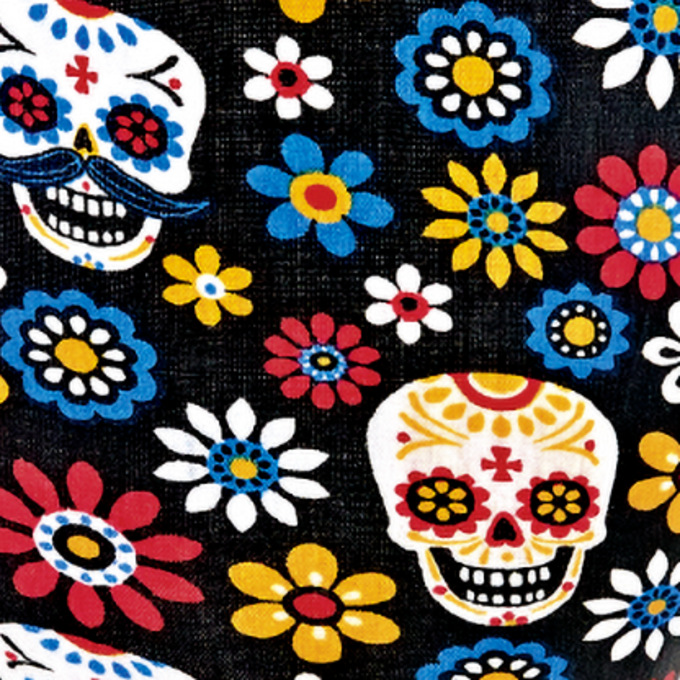 This finish celebrates the Mexican holiday known as Day of the Dead with vitality and a colorful motif. Central to the design is one of the most common symbols of this holiday - depictions of decorative skulls (or in Spanish, calaveras).