Meinl's patented Free Ride Suspension System, which comes standard on our Marathon and Designer Series bongos, connects the Macho and Hembra without drilling any holes into the shells of the drums. This results in enhanced resonance, as the wood shells are uninhibited to vibrate freely. The Free Ride System is easy to spot; just look for the connection in the shape of a Meinl logo between the two drums. Meinl Marathon and Designer Series bongos come in a variety of finishes.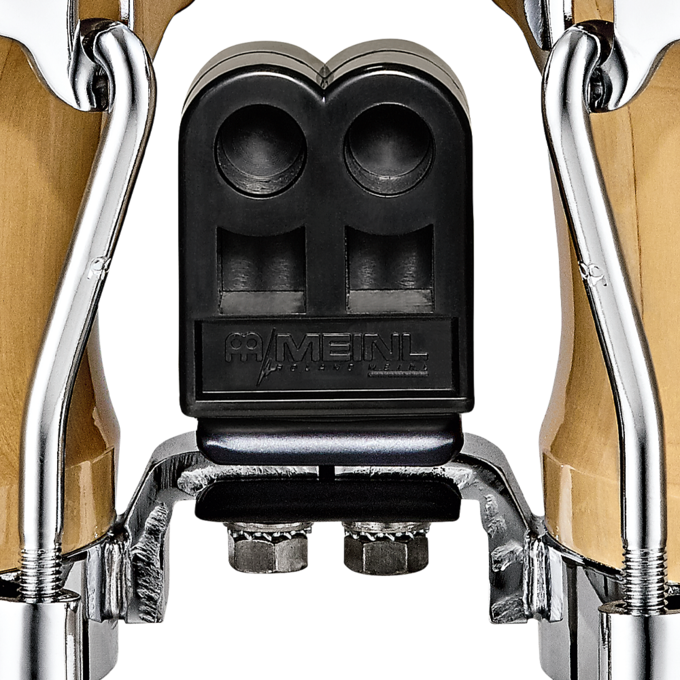 The Free Ride Suspension System can fit in any common bongo stand if mounting the drums is desired.
Siam Oak shells and hand-selected natural buffalo skin heads respond with sharp highs and warm mid-range tones. Rounded rims are made for player comfort, and the lugs are easily tightened or loosened with the included tuning wrench. Finishes include a mix of gloss and matte with solid colors, natural wood, and designer touches like burl and marble.