Punchy low ends combined with detailed highs and mids - sounds great, doesn't it? But is there really a percussion instrument that features all of these things? Yes! In fact, there are many of them: our Meinl Percussion bass cajons!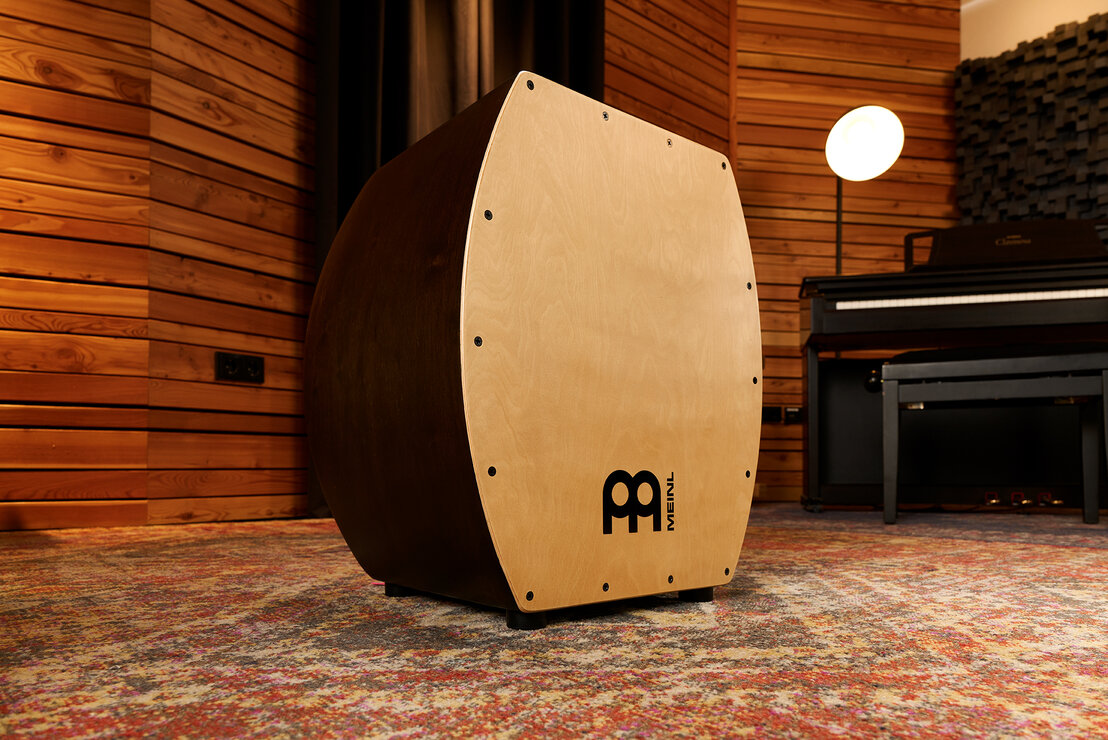 for a gig
We've all been there: a gig, where a full drumset is simply too much. The solution is one of our bass cajons. Thanks to their internal bass reflex system they are the bassiest cajons you'll ever hear.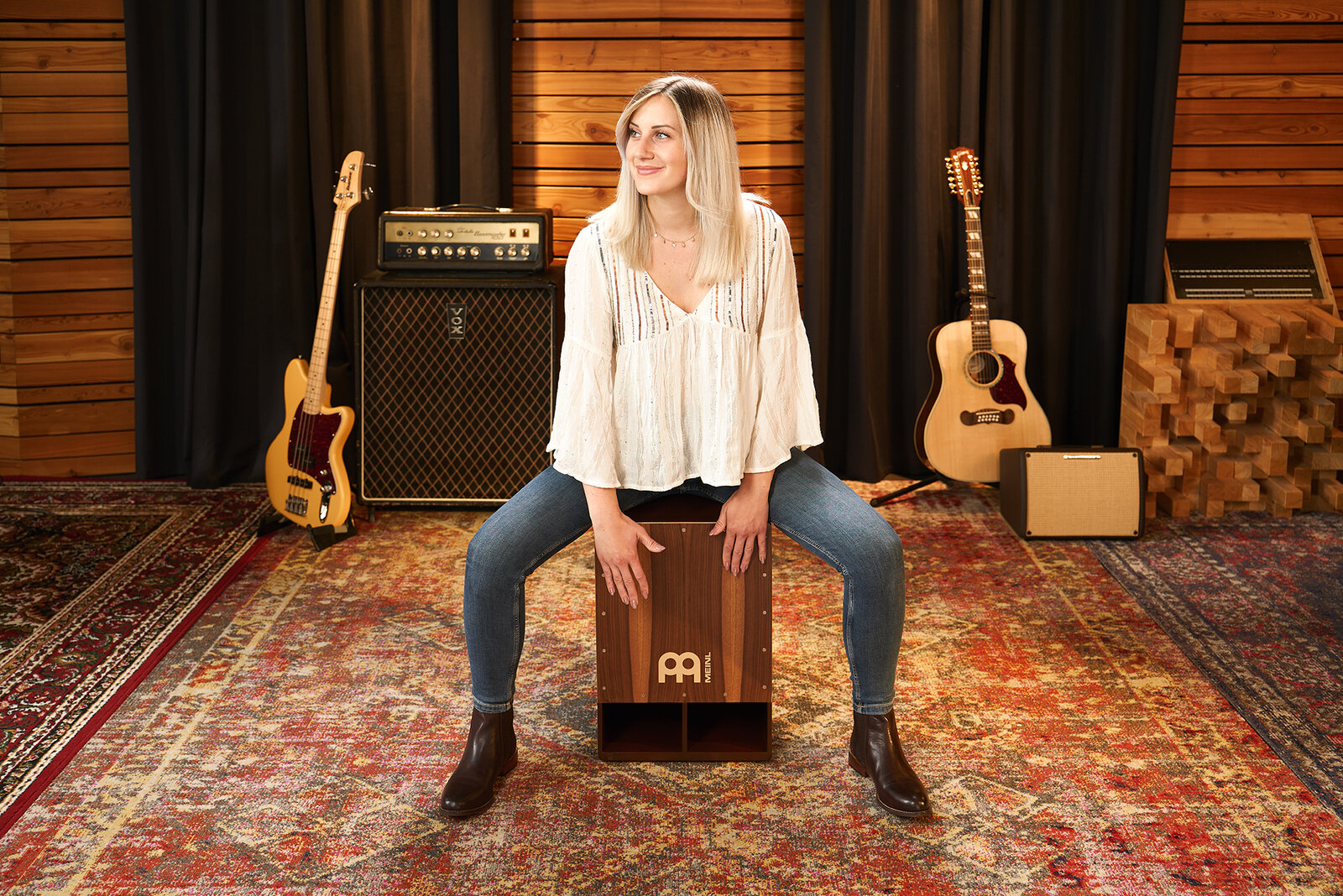 THE CHOICE
To help you choose one of our many great bass cajons, we want to show you some details and differences.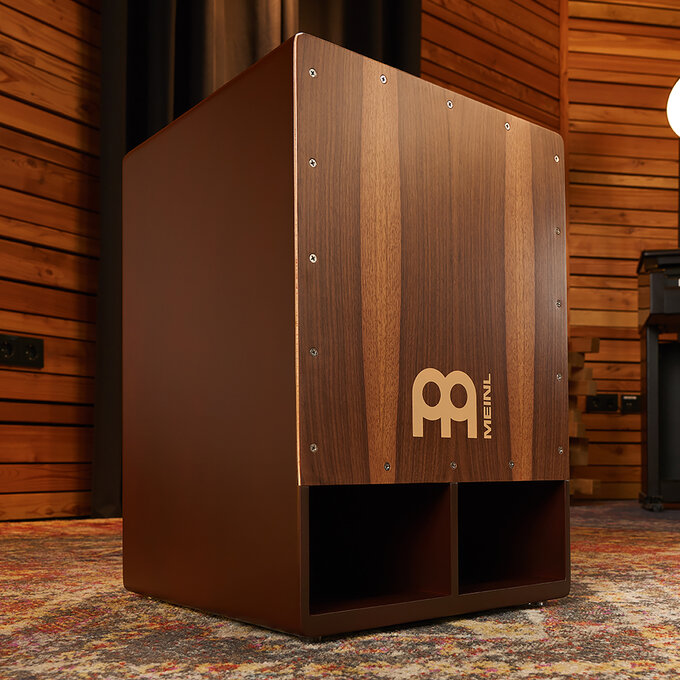 SoundportS
Our subwoofer bass cajons feature large, forward-facing ports to project super deep bass toward your audience.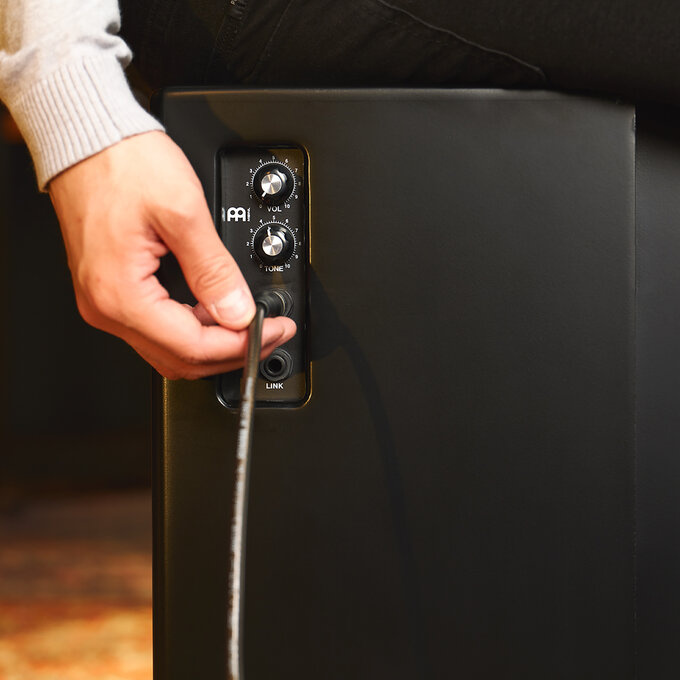 Pickup system
Our Pickup Subwoofer Bass Cajon (model no. PSUBCAJ6B) is equipped with internal Piezo pickups that allow you to boost your volume and dial-in your tone. Plug into any amplifier or PA system (cable not included).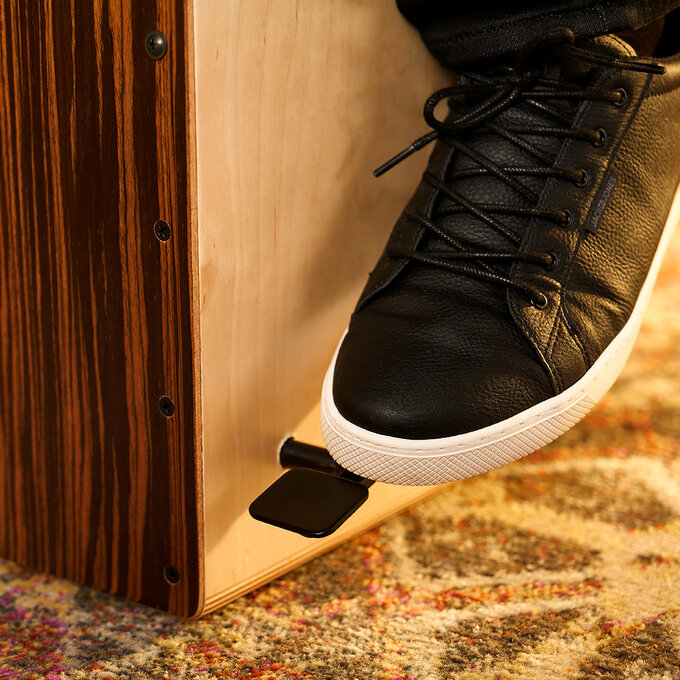 Snare switch
For total control over your snare sound, the Meinl Ebony Bass Cajon (model no. JBC6EY) has a snare switch pedal that allows you to turn the internal snare wires on and off.
Sizes
Our bass cajons come in many different sizes from standard to jumbo. Some models even have curved bodies for a wide sweet spot.