PICKUP
The great thing about the pickup: If extra volume is needed, the Cajon can easily be turned up via the amp. Additional sound nuances can be worked out and no microphone is necessary. A quarter inch cable port allows you to send your signal through any amp or PA system. Usually, a piezo pickup is used, because the wooden resonating bodies of the instruments vibrate and thus optimally transport the sound to the pickup.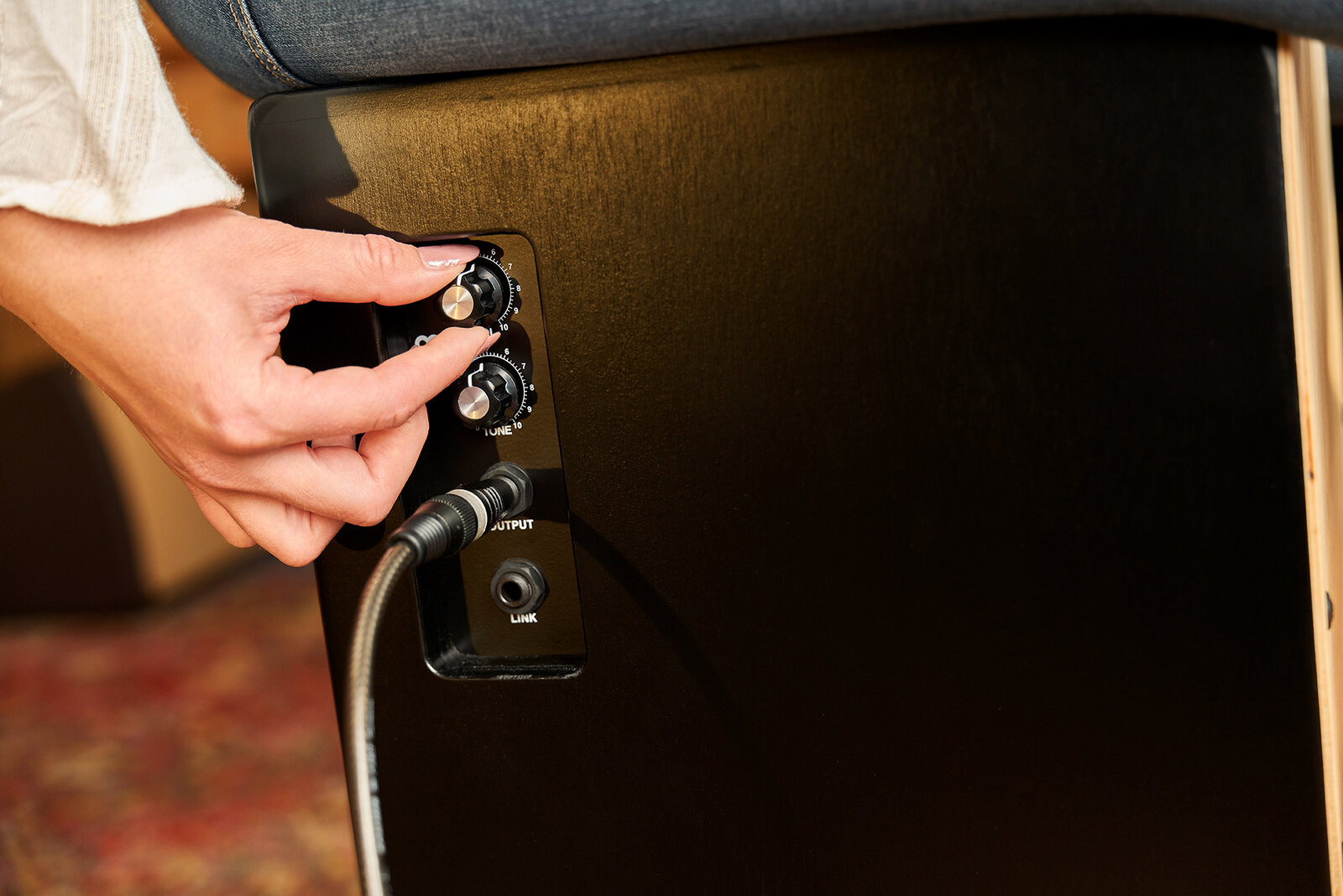 The pickup in the Cajon can be especially useful in outdoor performances, concerts on a larger stage, or when playing with several musicians, where the instrument has to prevail. Of course, Pickup Cajons are also great for musicians who like to experiment and create a new sound in the studio or at home.
CAJON TYPES
With so many different models, it's easy to lose the overview, so here are the most popular models from Meinl Percussion. Find yours!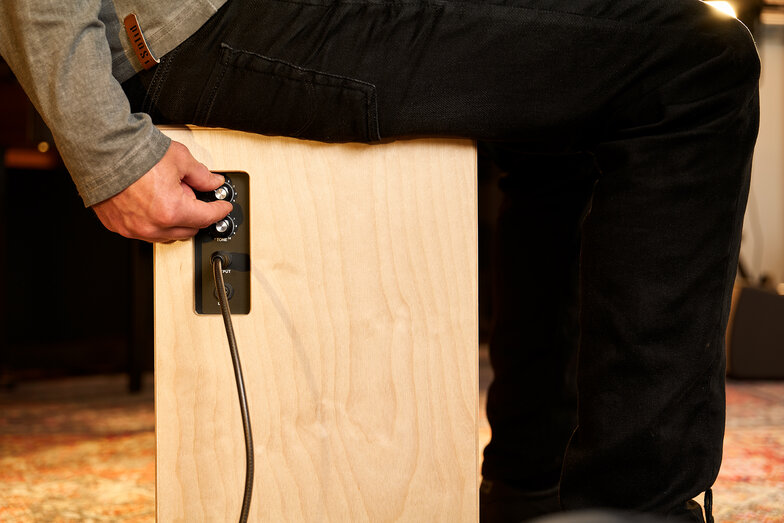 The classic Cajon is available in various versions with a piezo pickup: As a small Jam Cajon, as well as a Snarecraft and Woodcraft Cajon, but also as an Artisan Edition Cajon.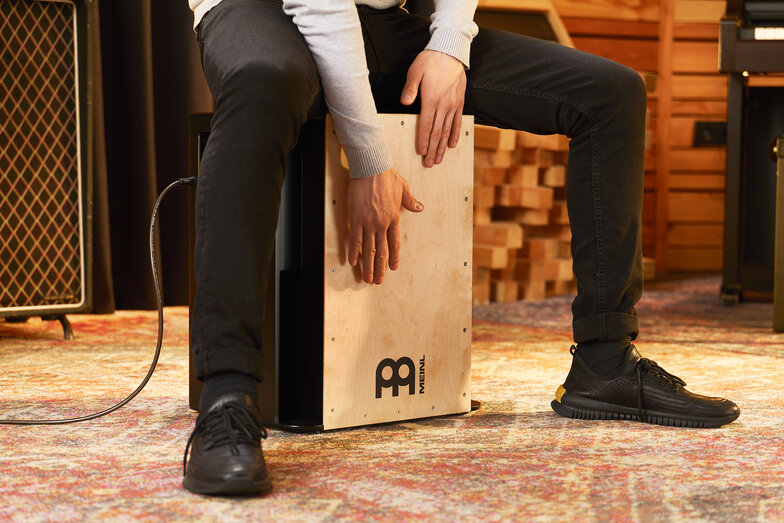 For more bass and warmth in your grooves, there is an extra model called Vertical Subwoofer Cajon with a wide resonating body and an internal sound reflex channel for powerful lows.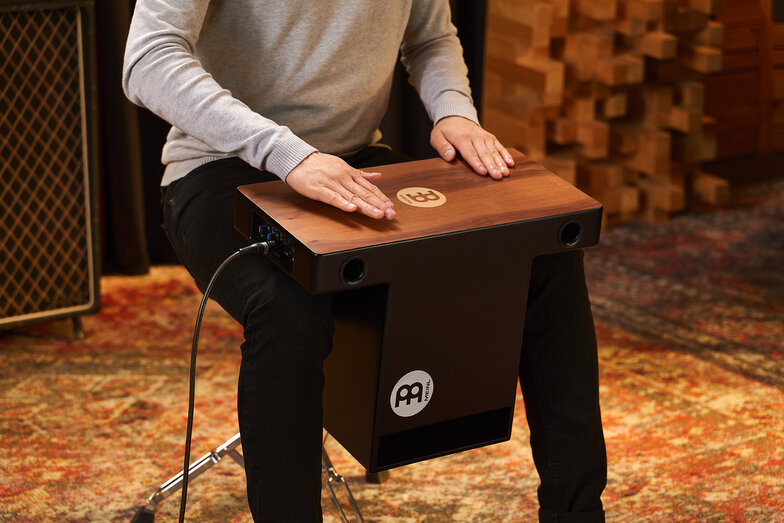 These T-shaped Cajons are perfect for playing upright. Put your Slaptop Cajon between both thighs and off you go. The playing surface lies horizontally above the legs.
The Cocktail Cajon Kit offers players a wide range of sounds from bass and snare to Bongo Cajons and a tom, all with wood Cajon-style instruments. At the center of this kit is the Cocktail Cajon, which is played just like a kick drum.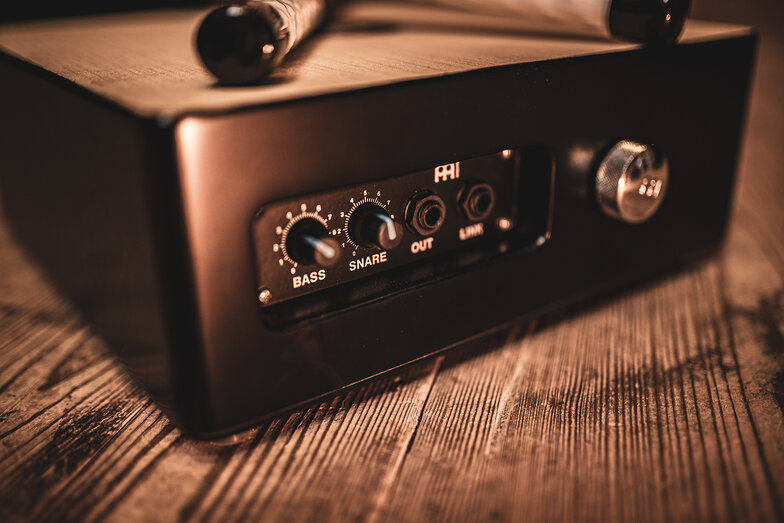 The Professional Pickup Cajon Snare is another great solution to incorporate crisp wooden Cajon sounds in your setup. It's mountable on every common snare drum stand.
SPECIAL USE CAJONS
This category contains two Pickup Cajons, which are intended for special applications.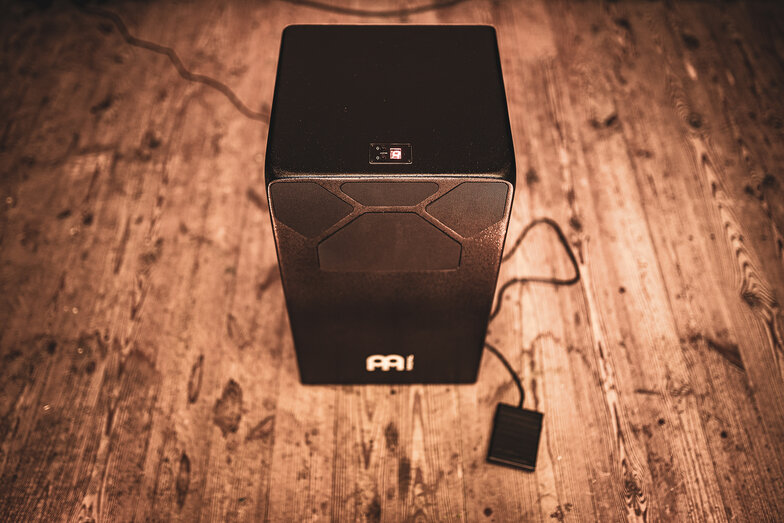 On the one hand, the Digital Cajon with 10 pre-programmed sound modules, perfect for playing quietly at home with headphones or on a low volume level.
On the other hand, the Speaker Cajon with integrated speaker, perfect for playing and practicing directly to the music you love.
Pickup Instruments

Pickups are not limited to Cajons. If you want to see more pickup instruments like Djembes, Stomp Boxes, Bass Boxes and Effect Pedals, have a look at our overview below!