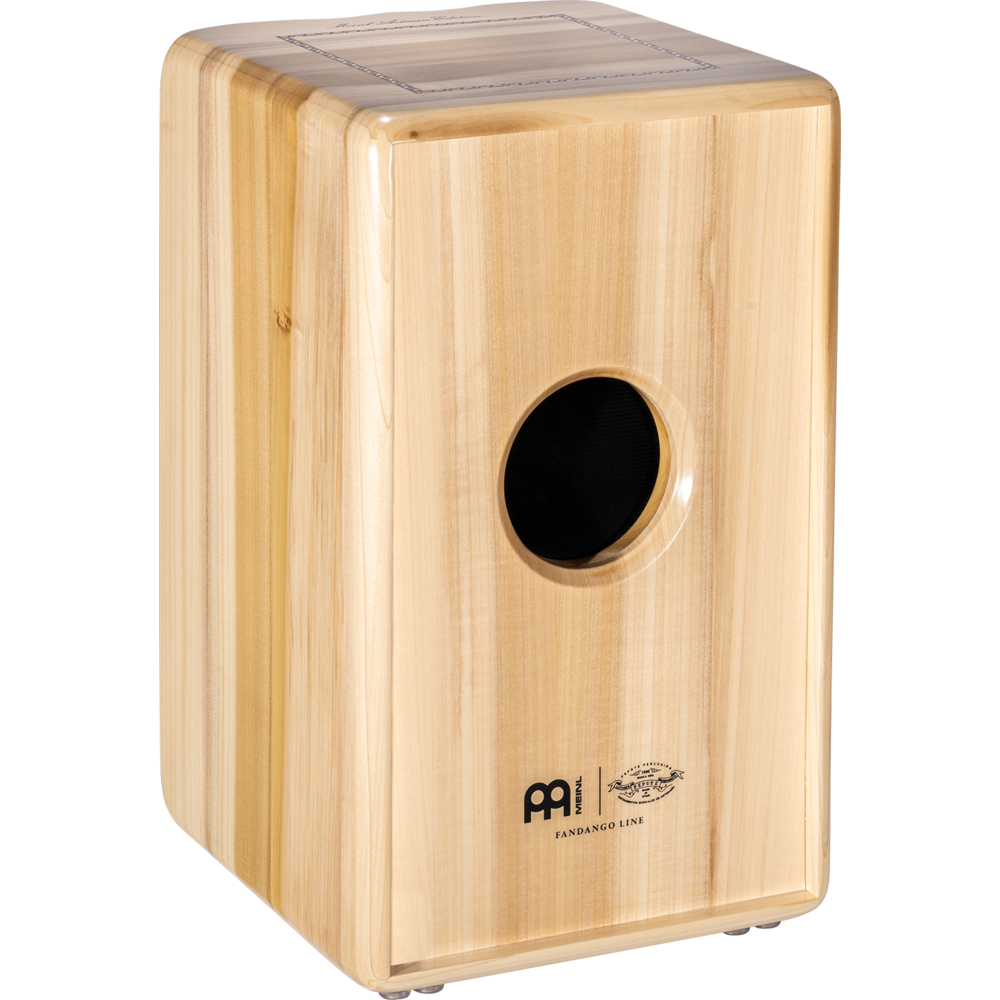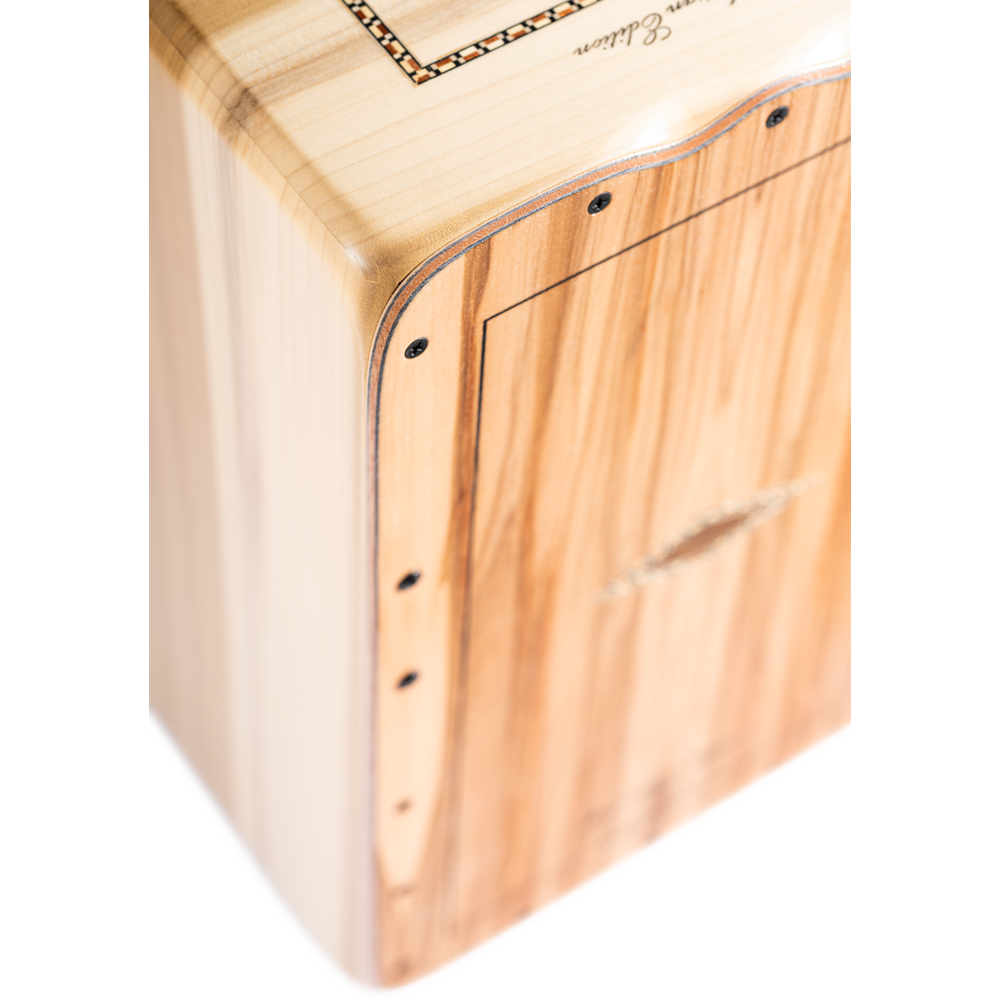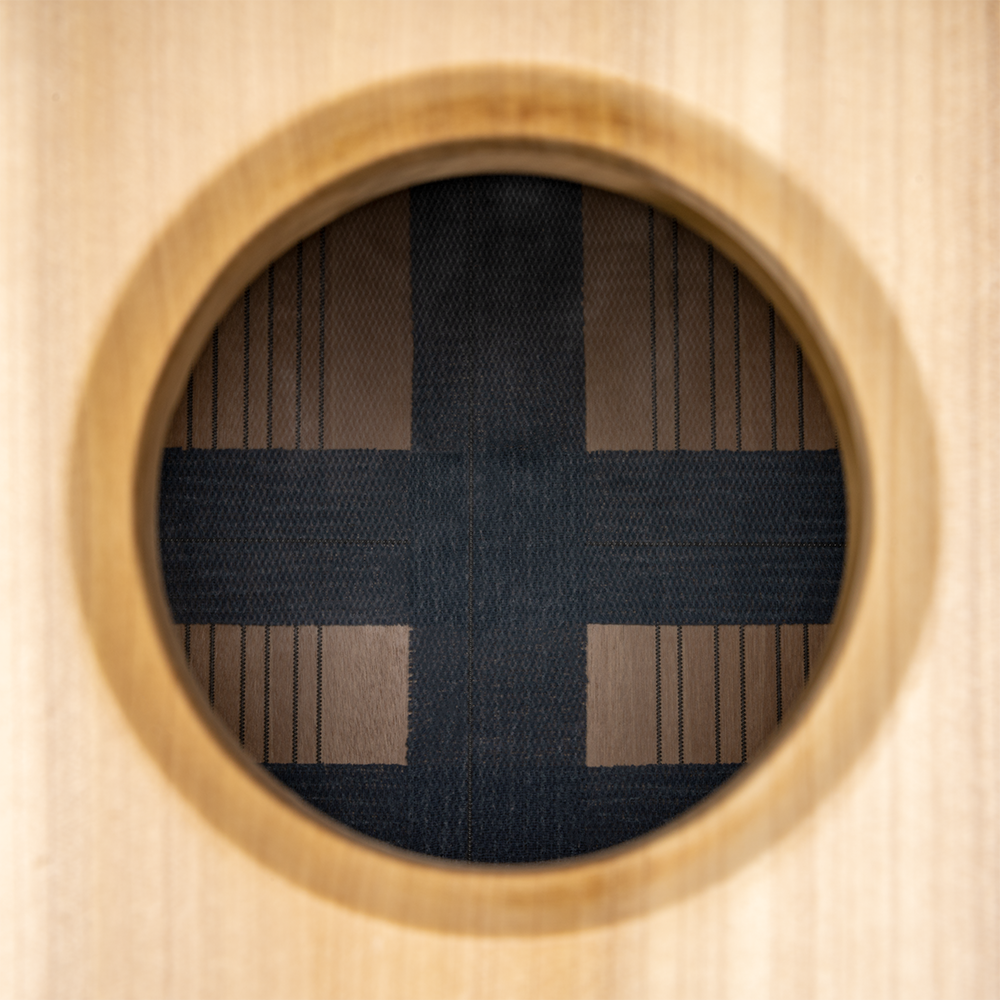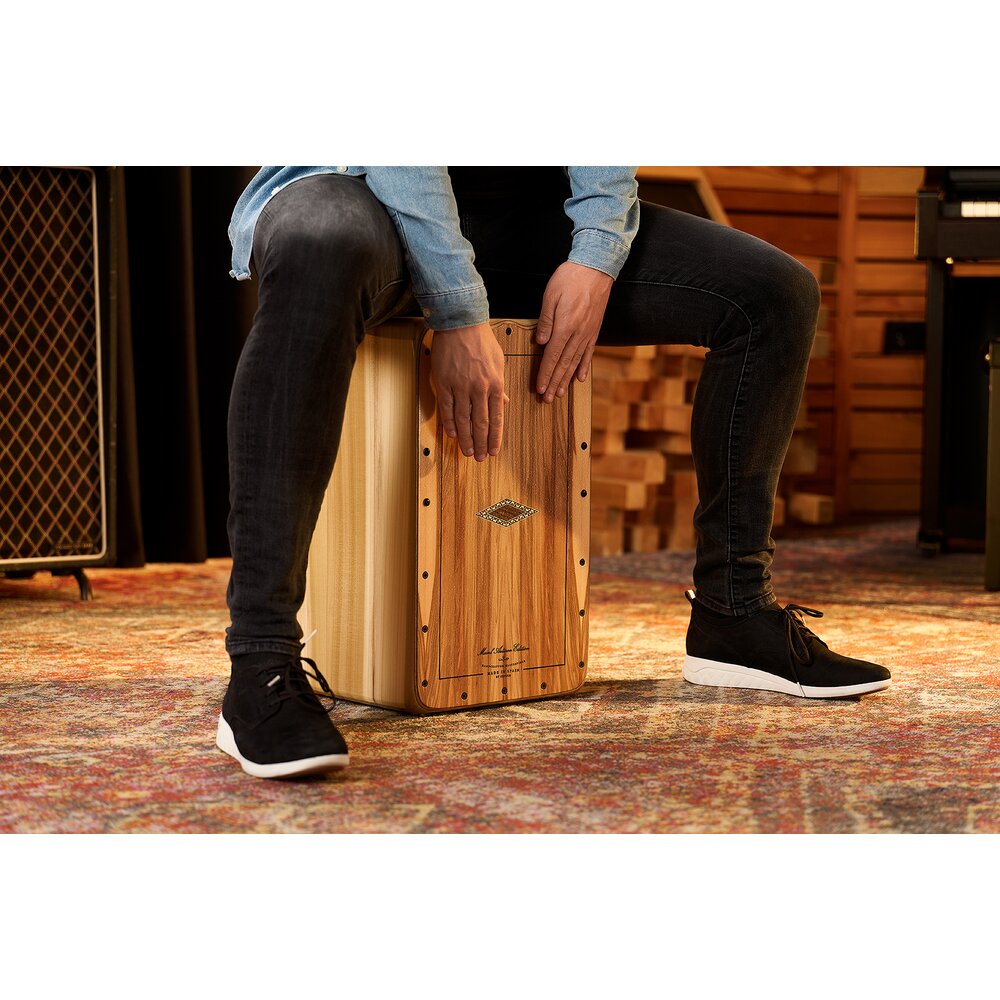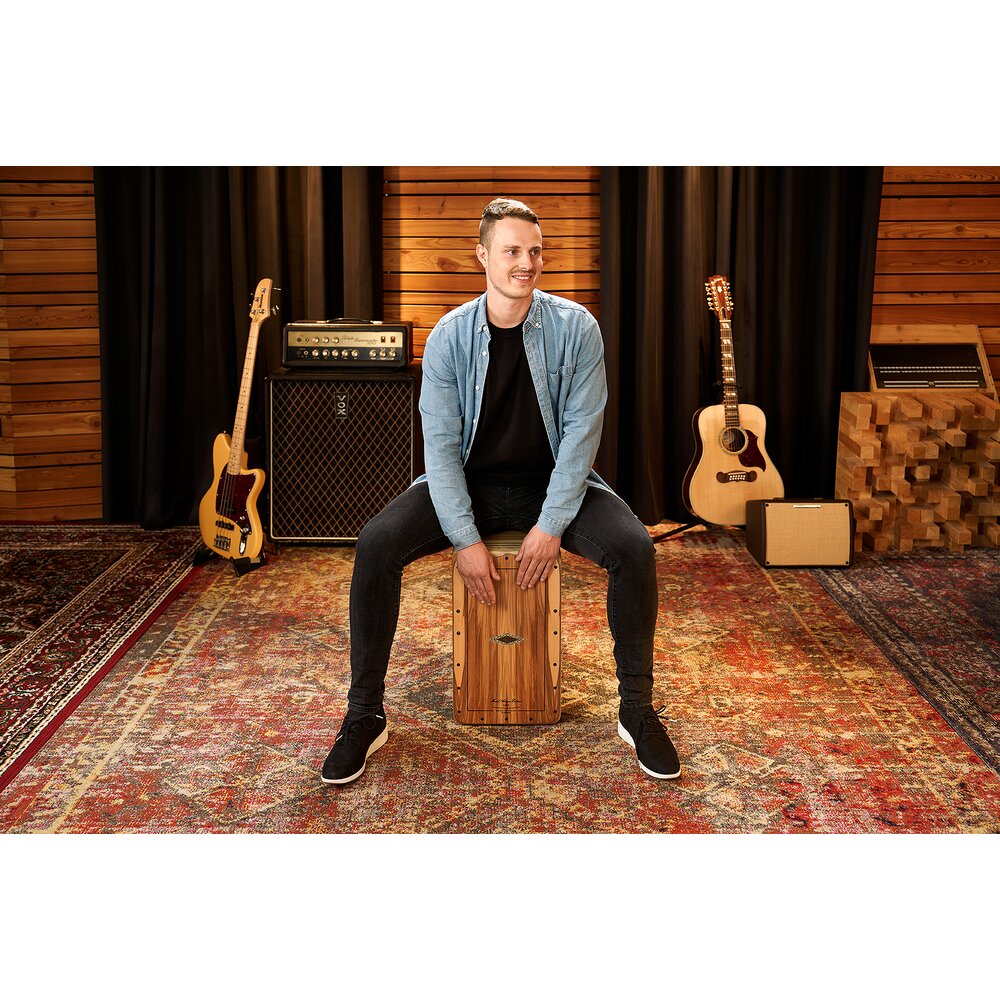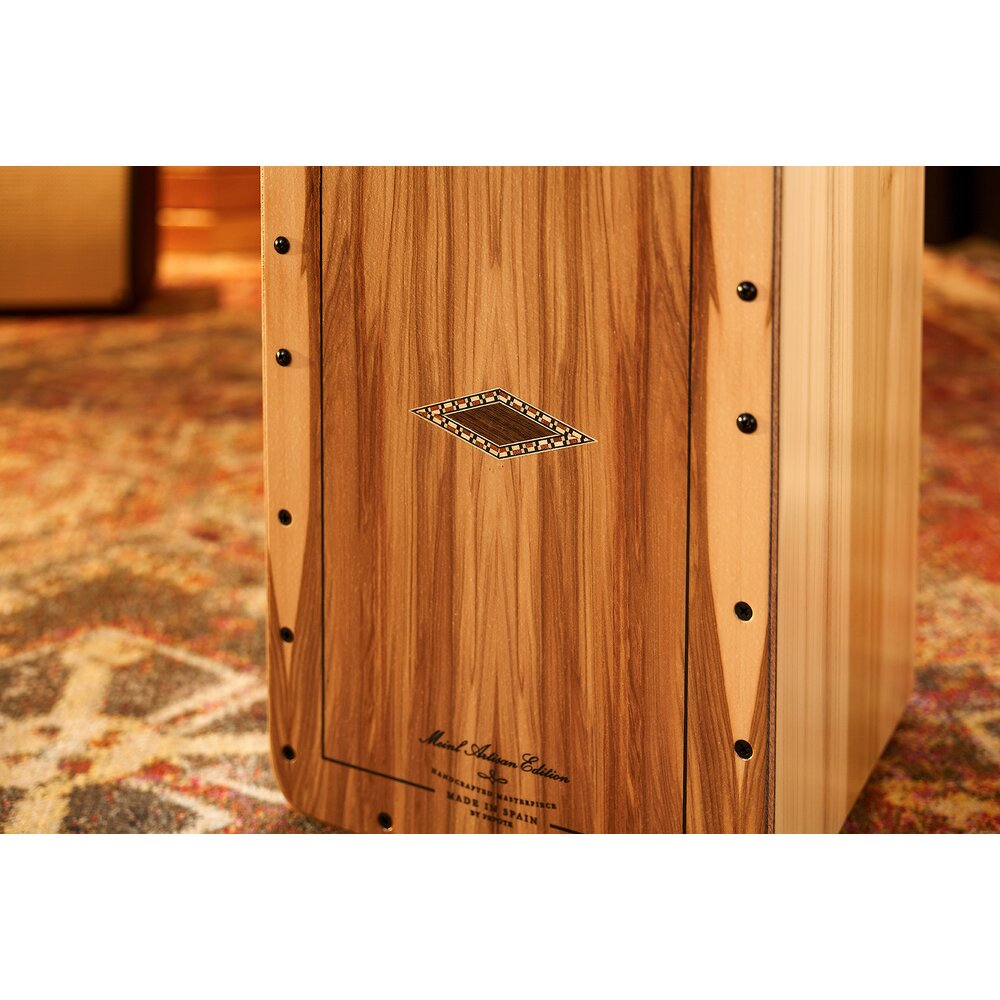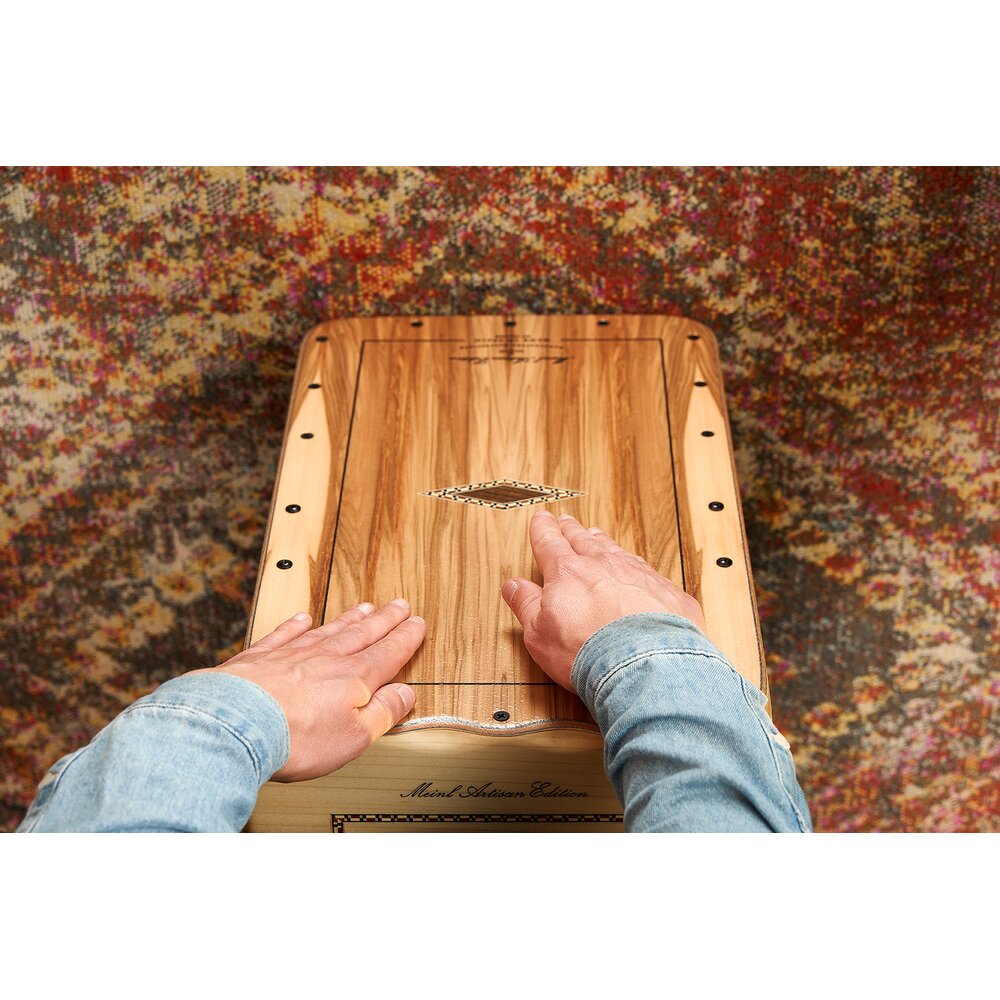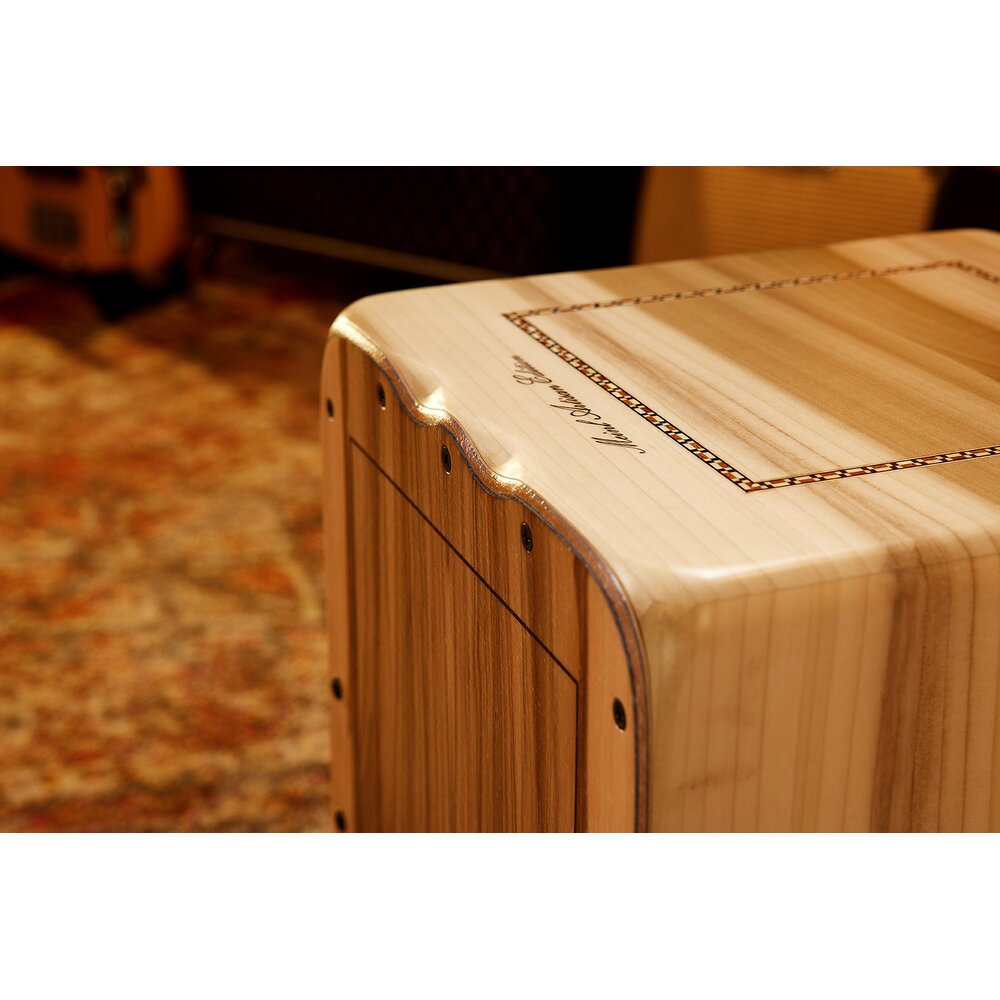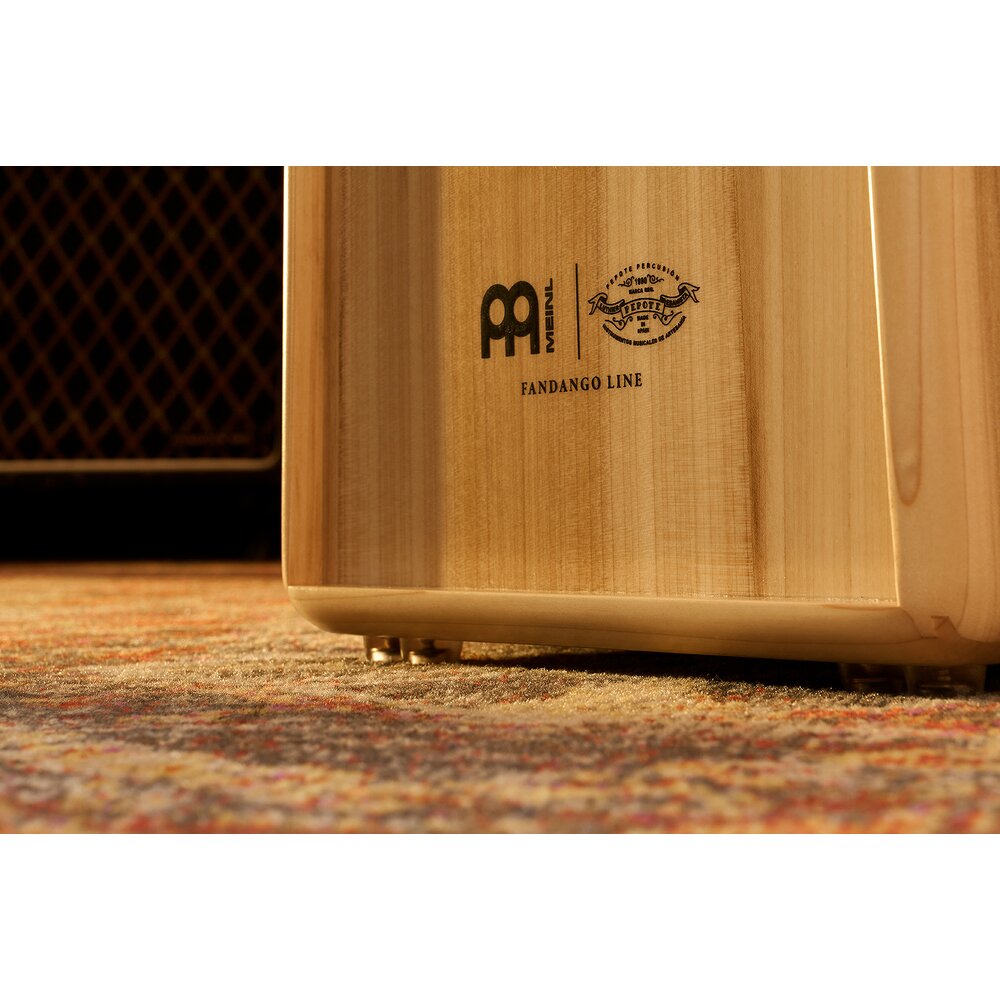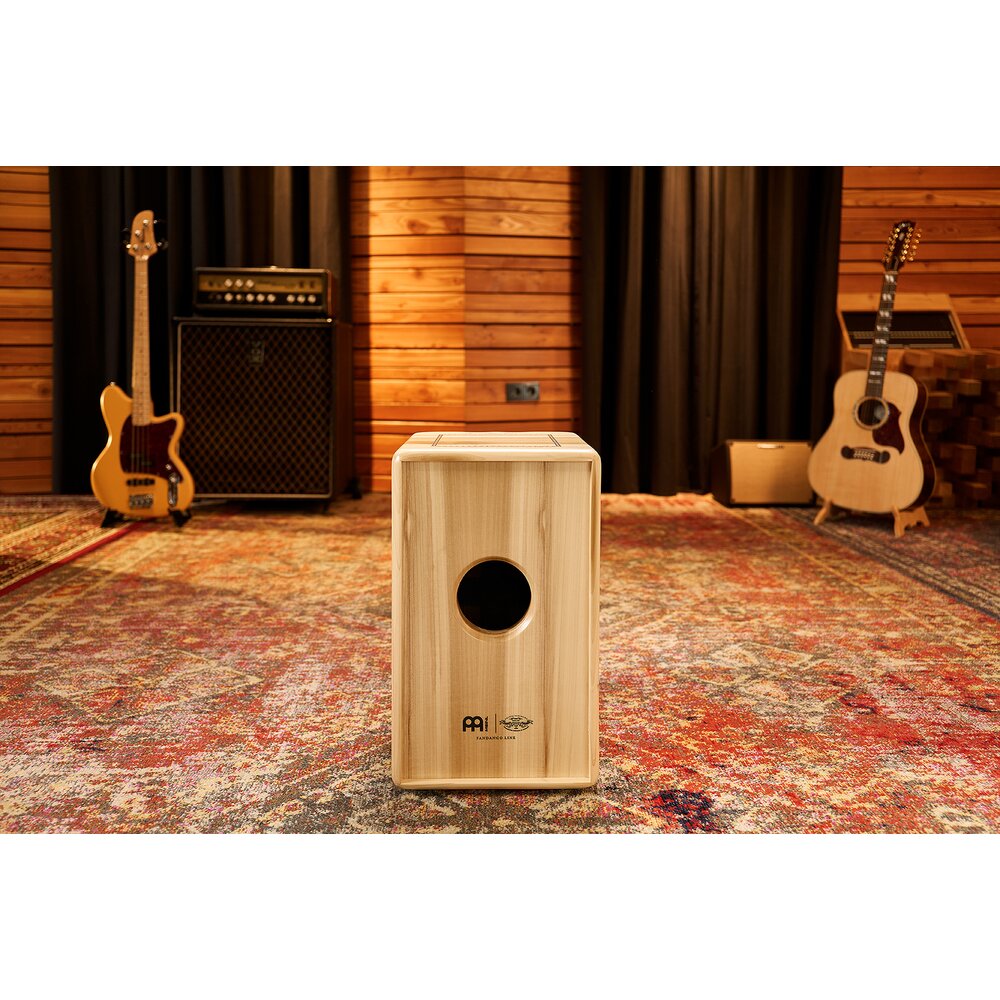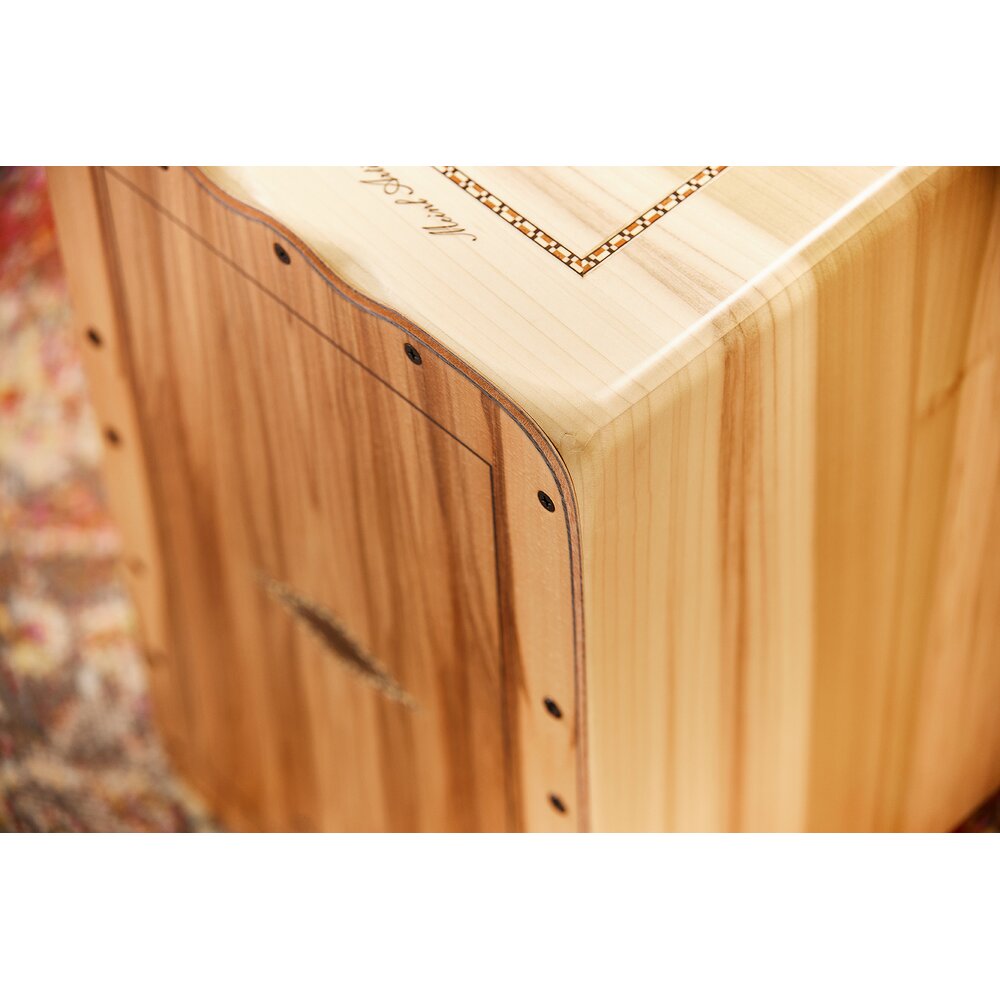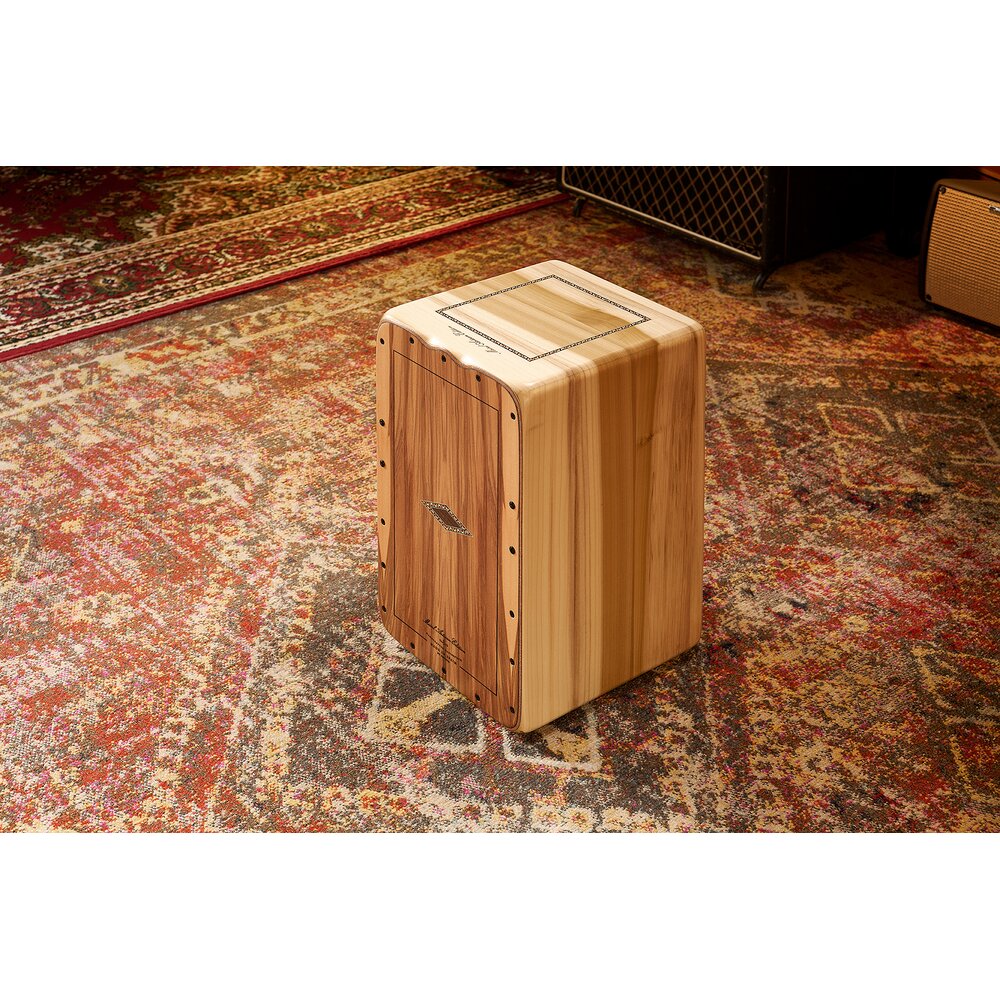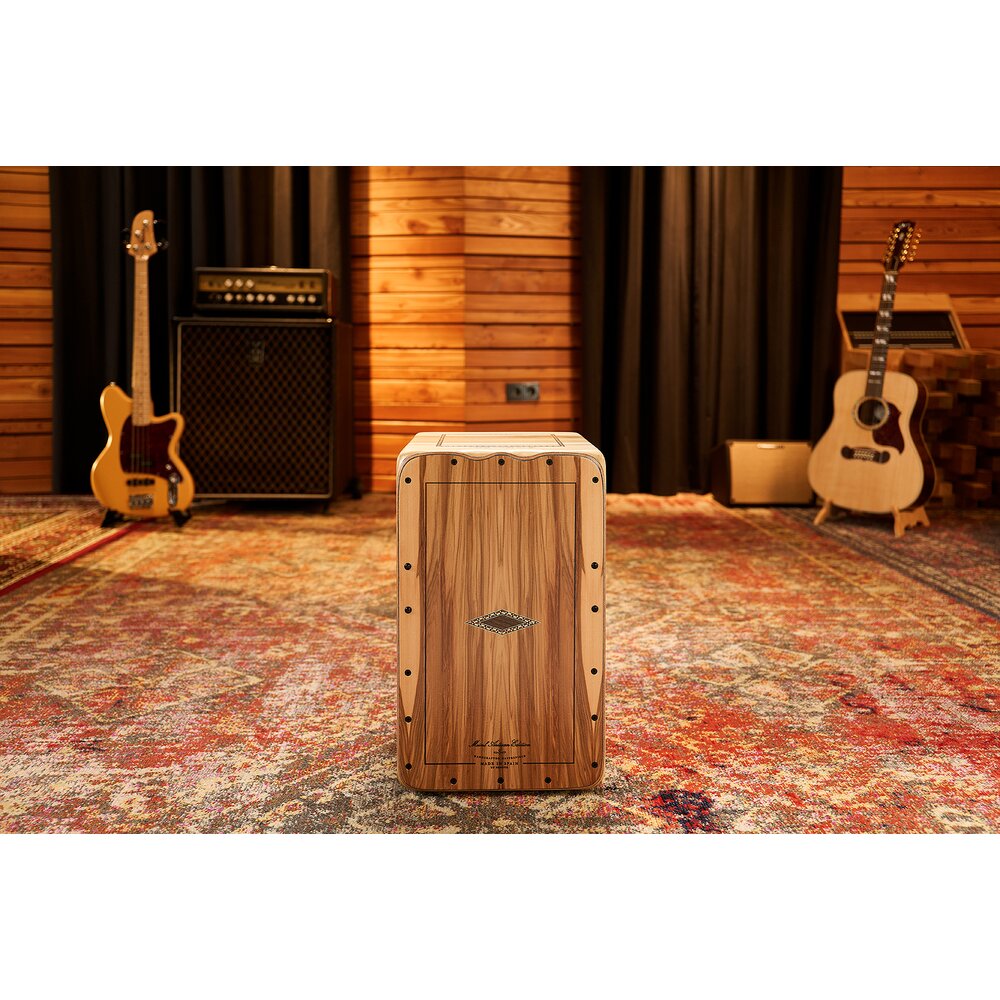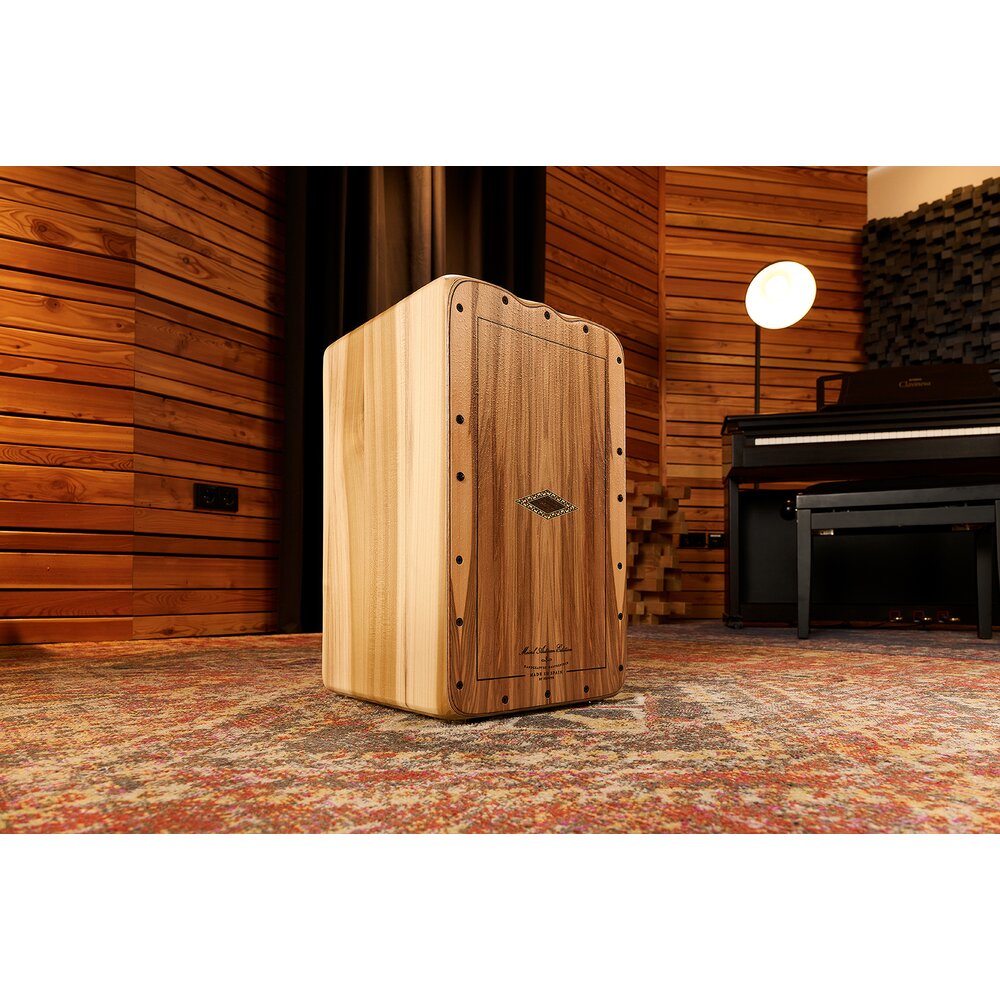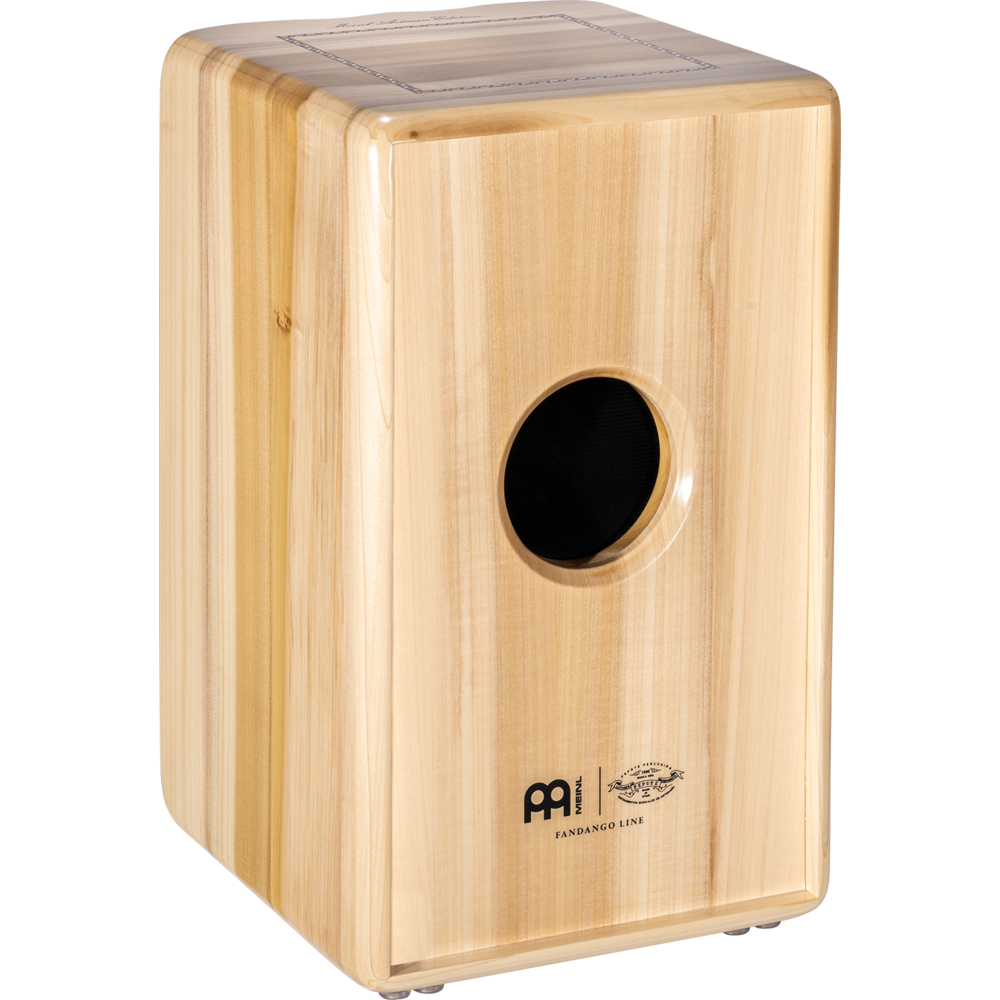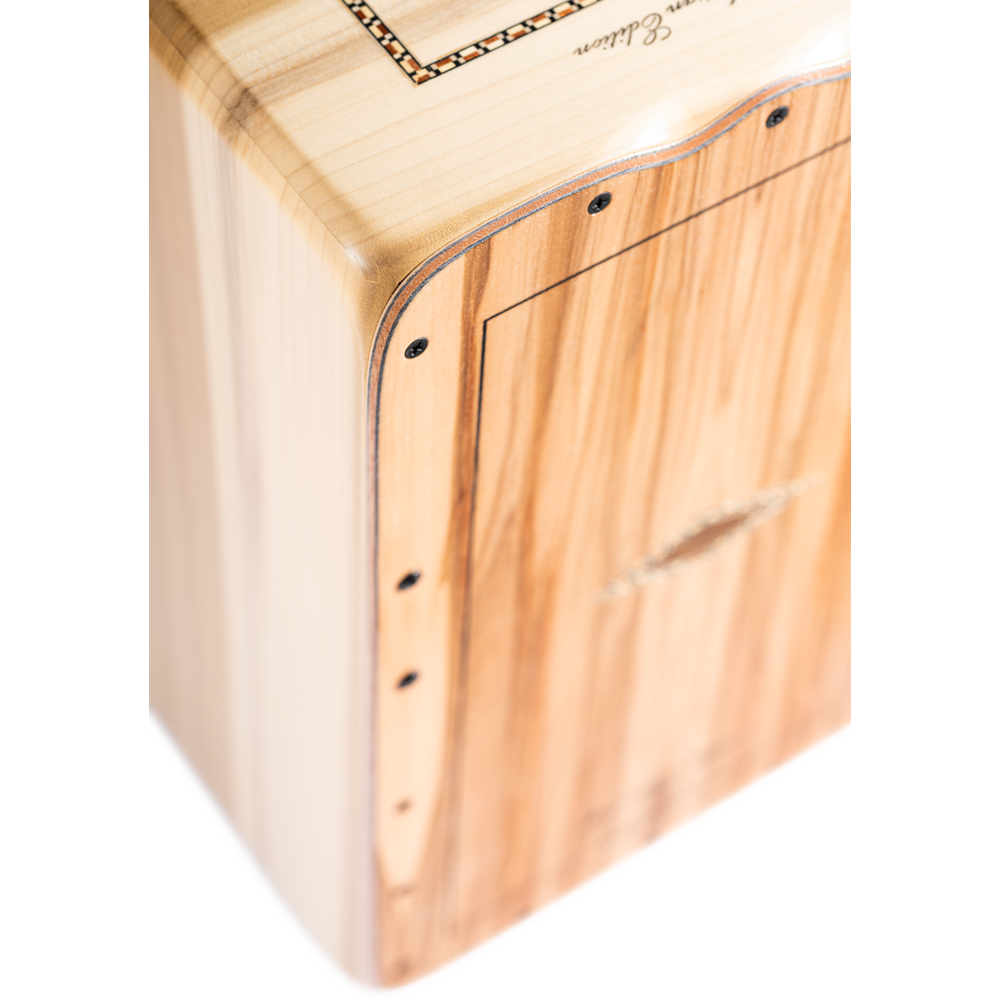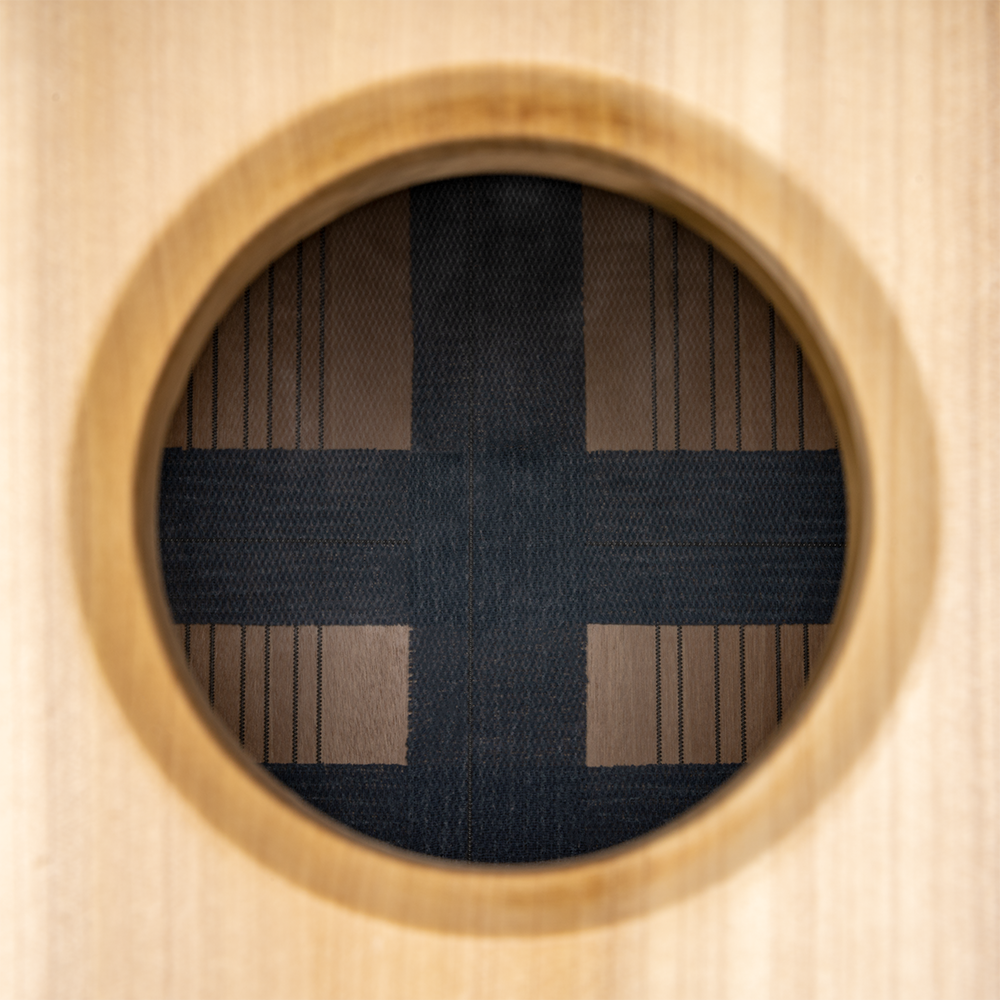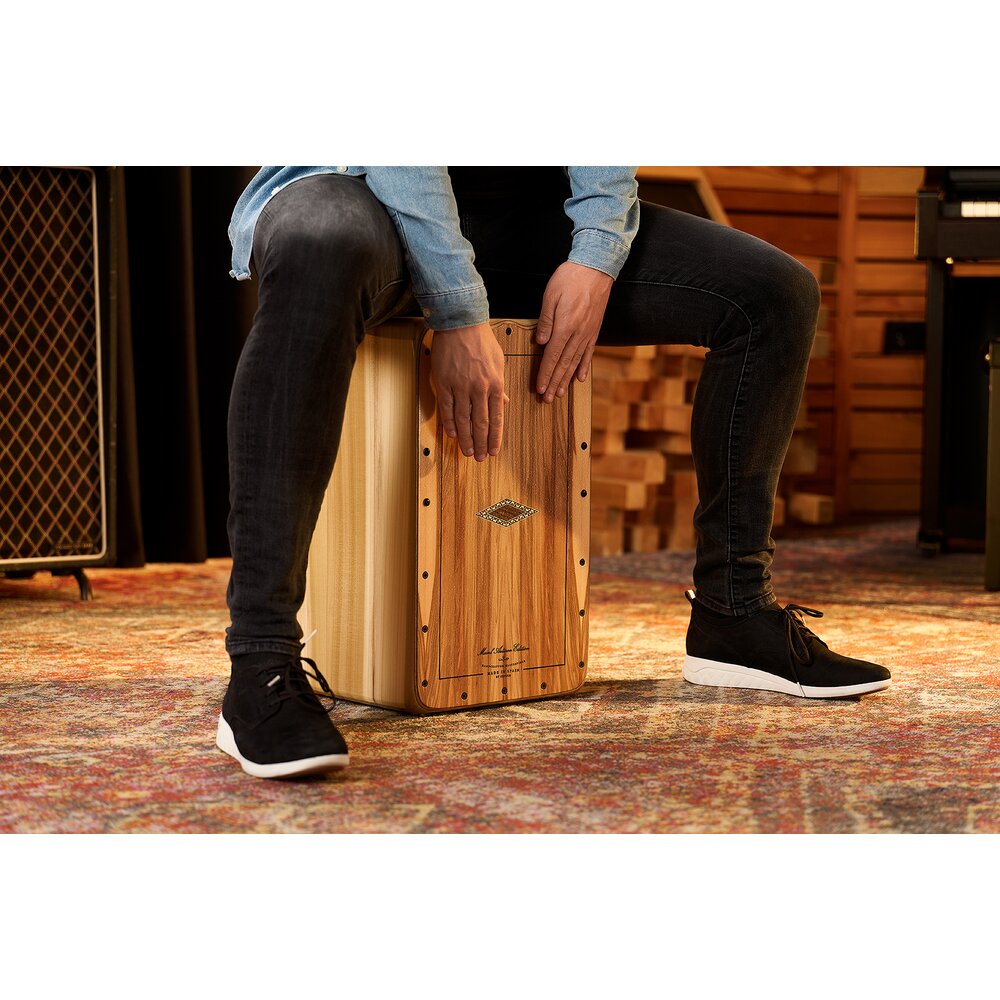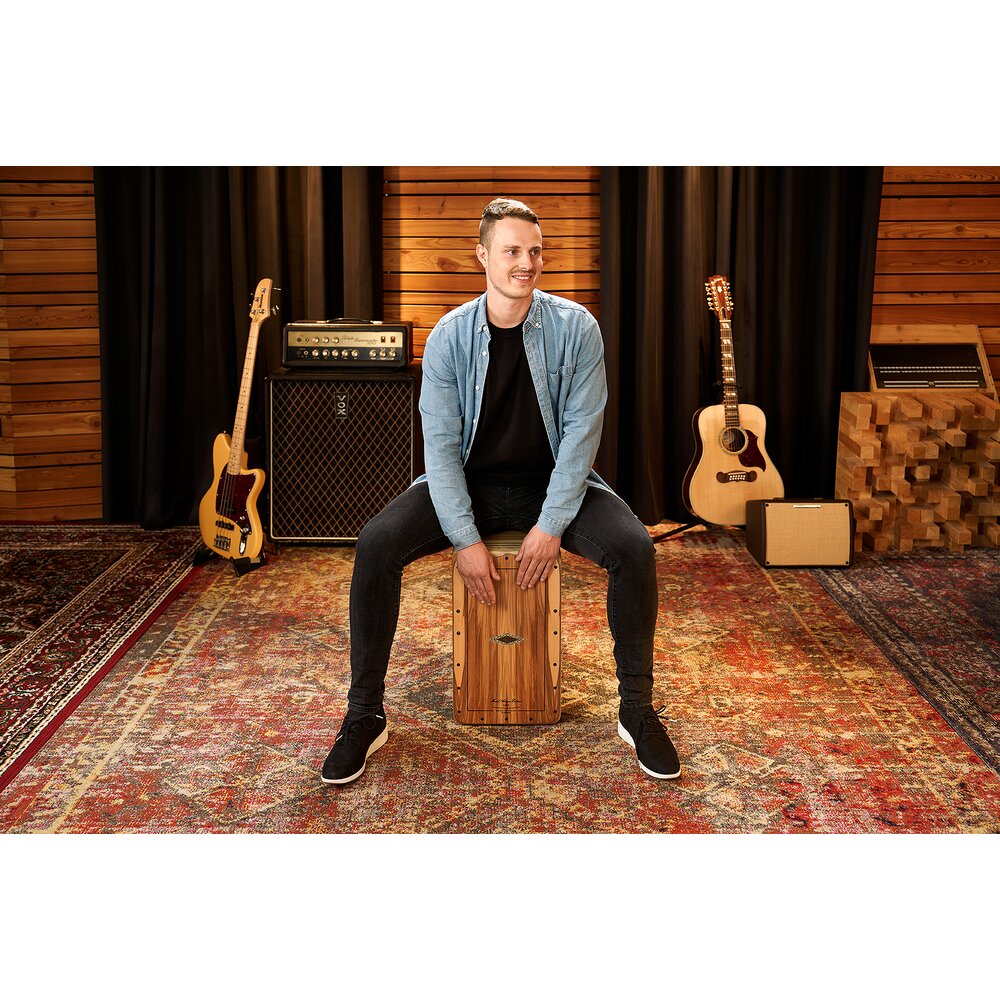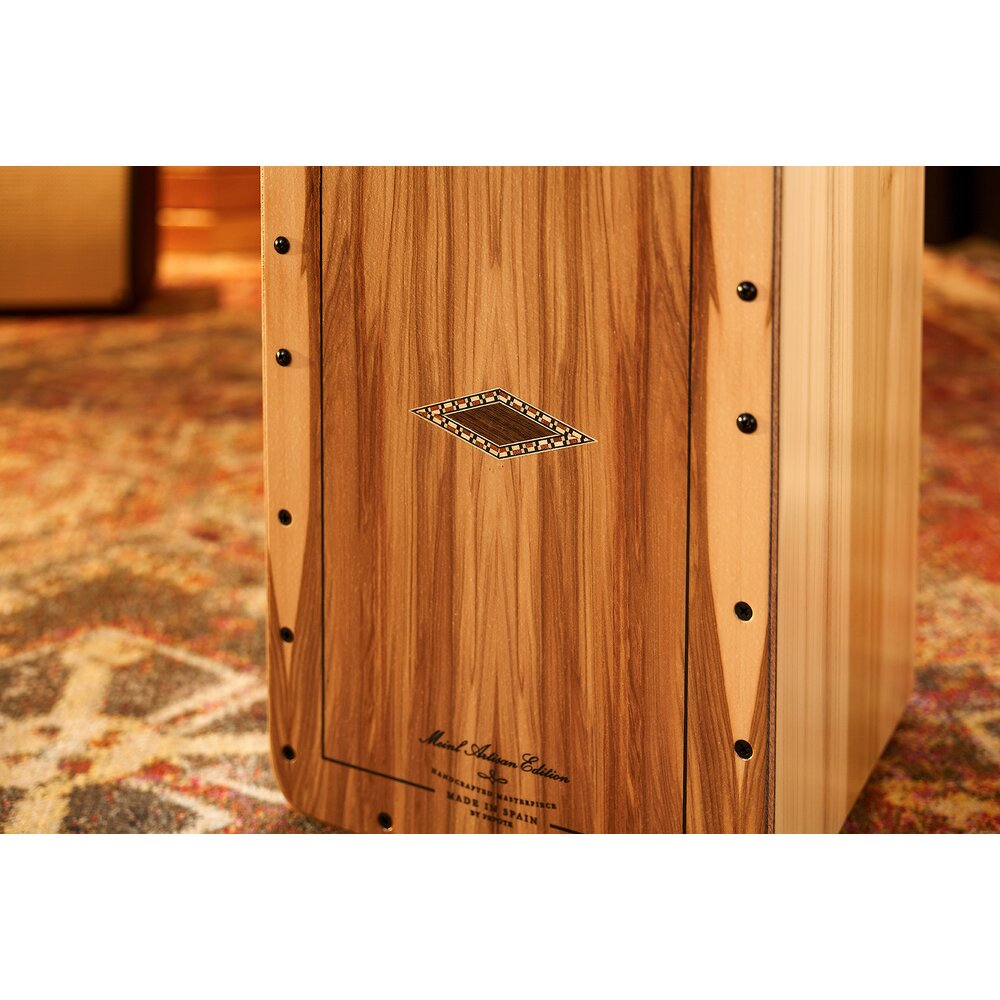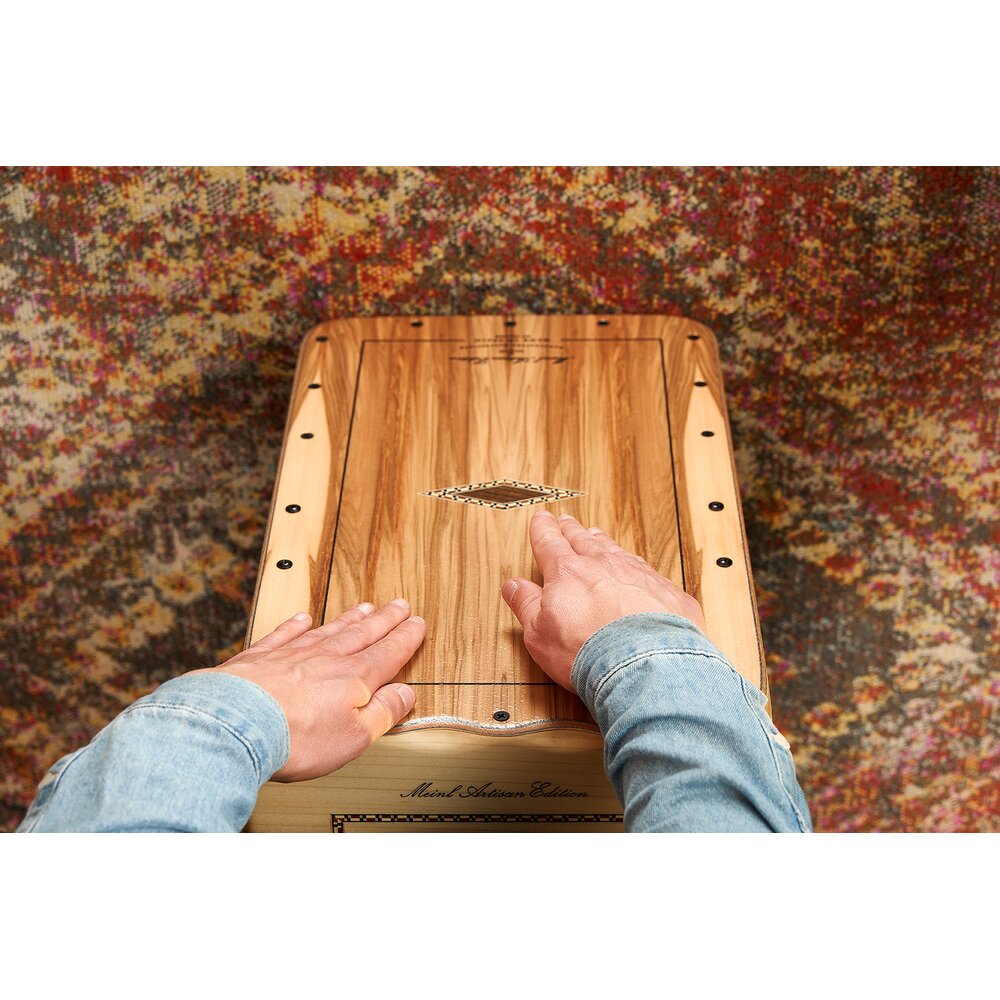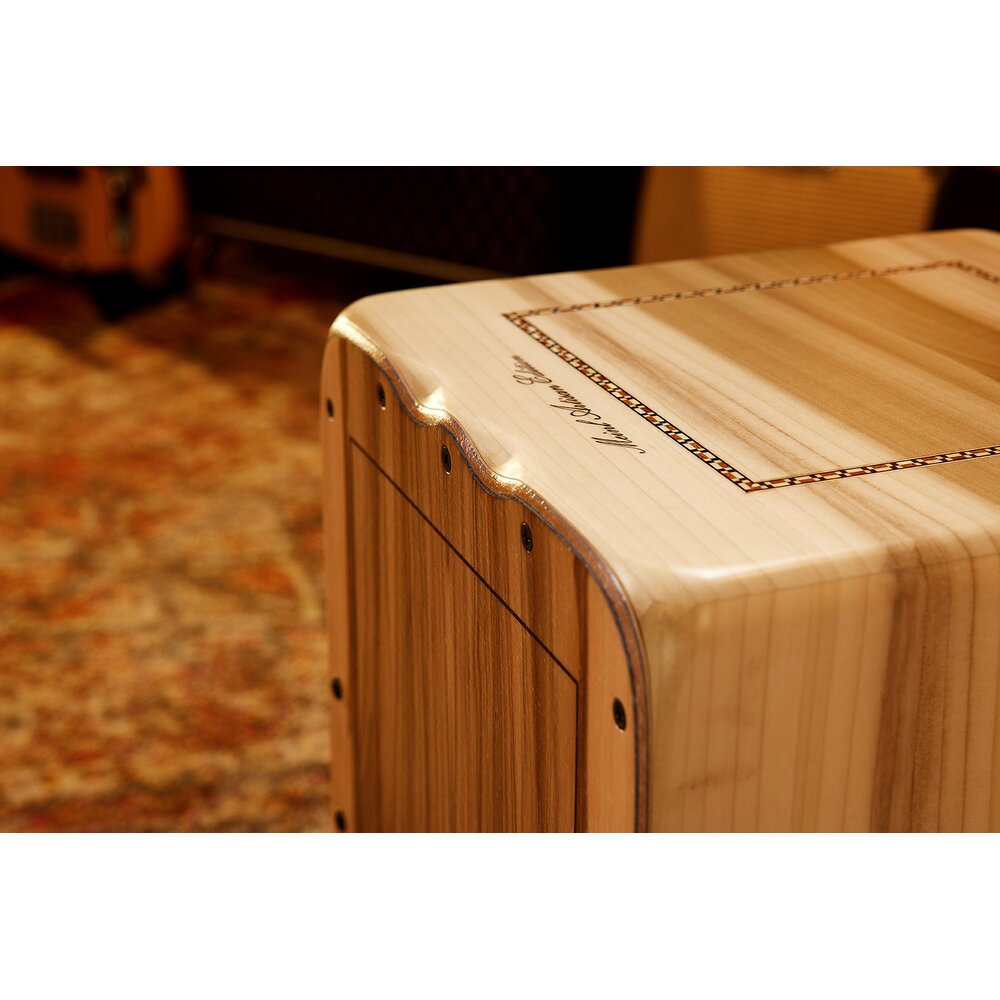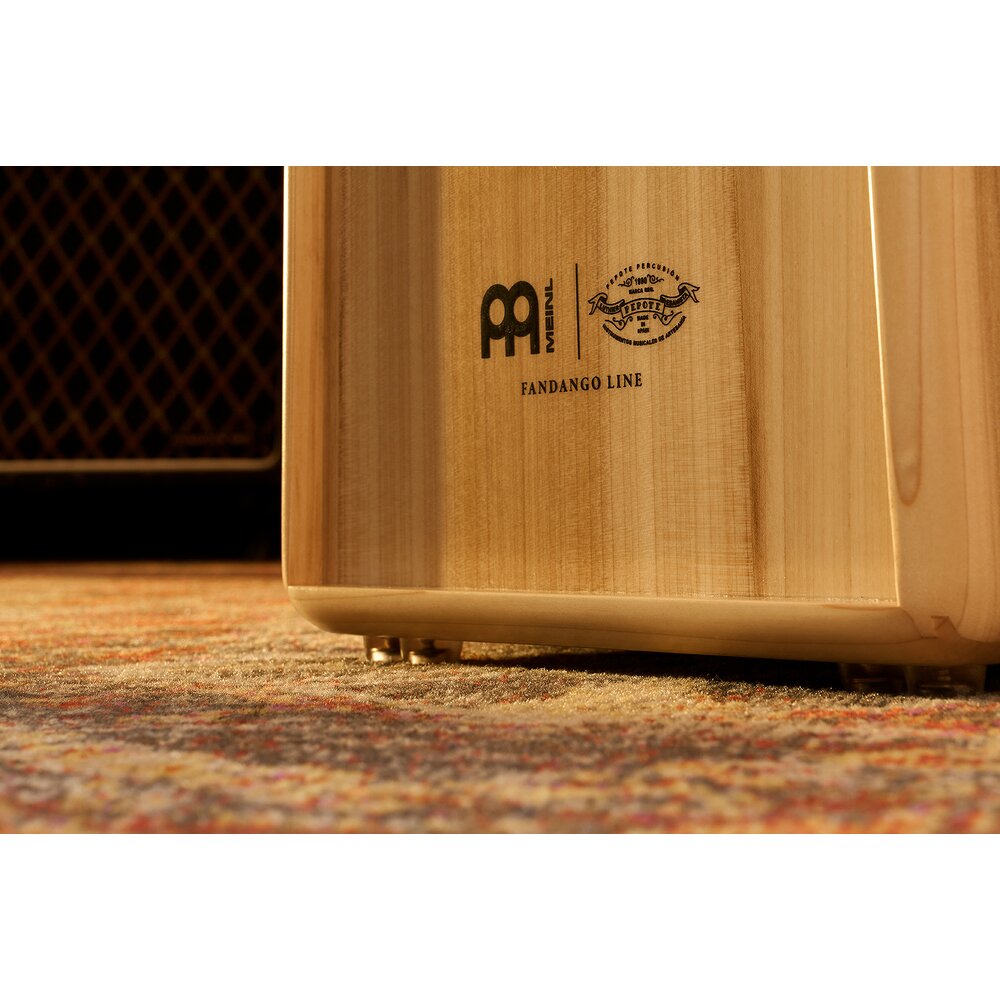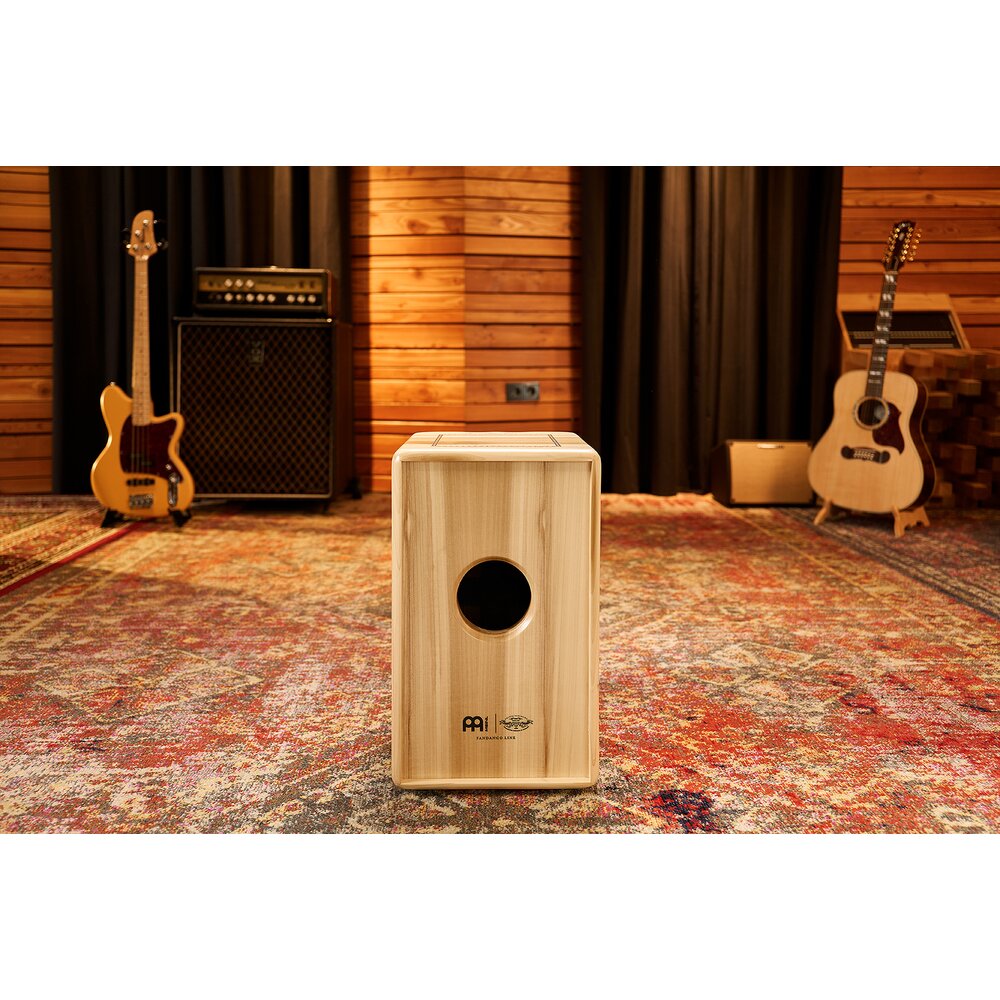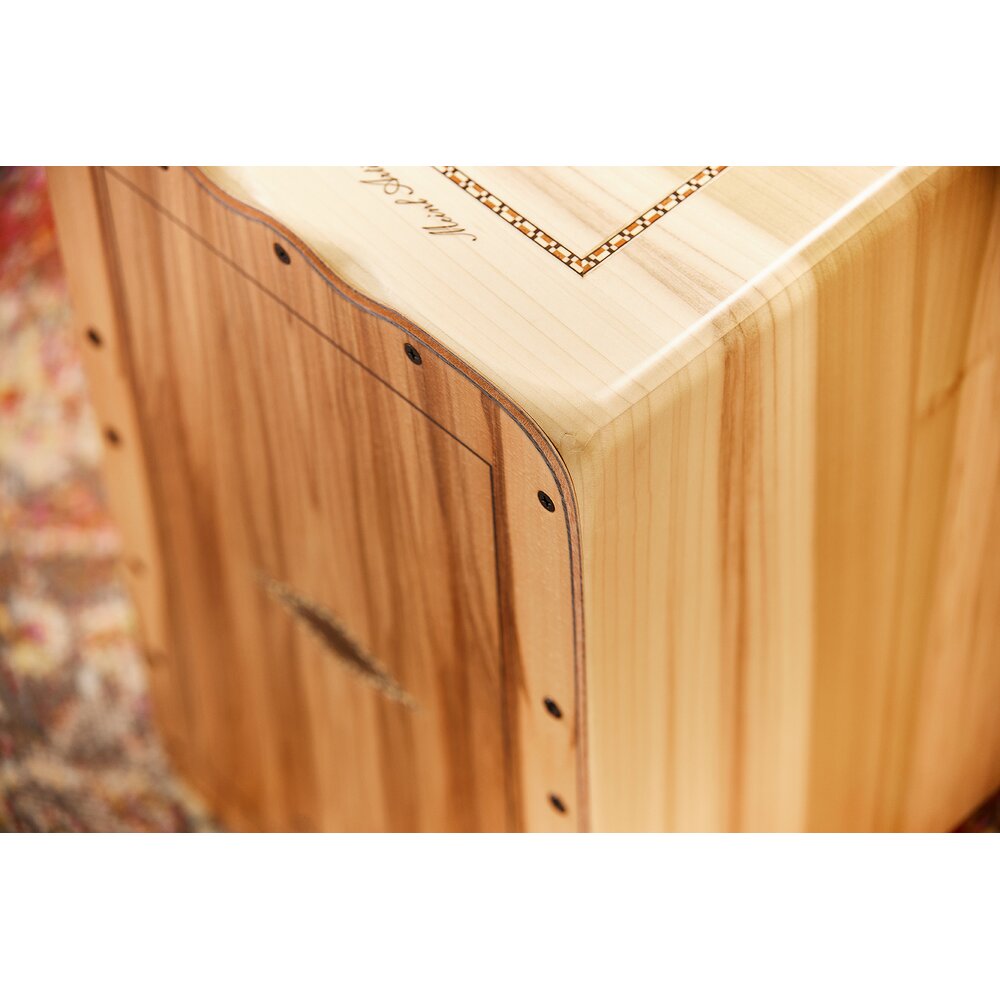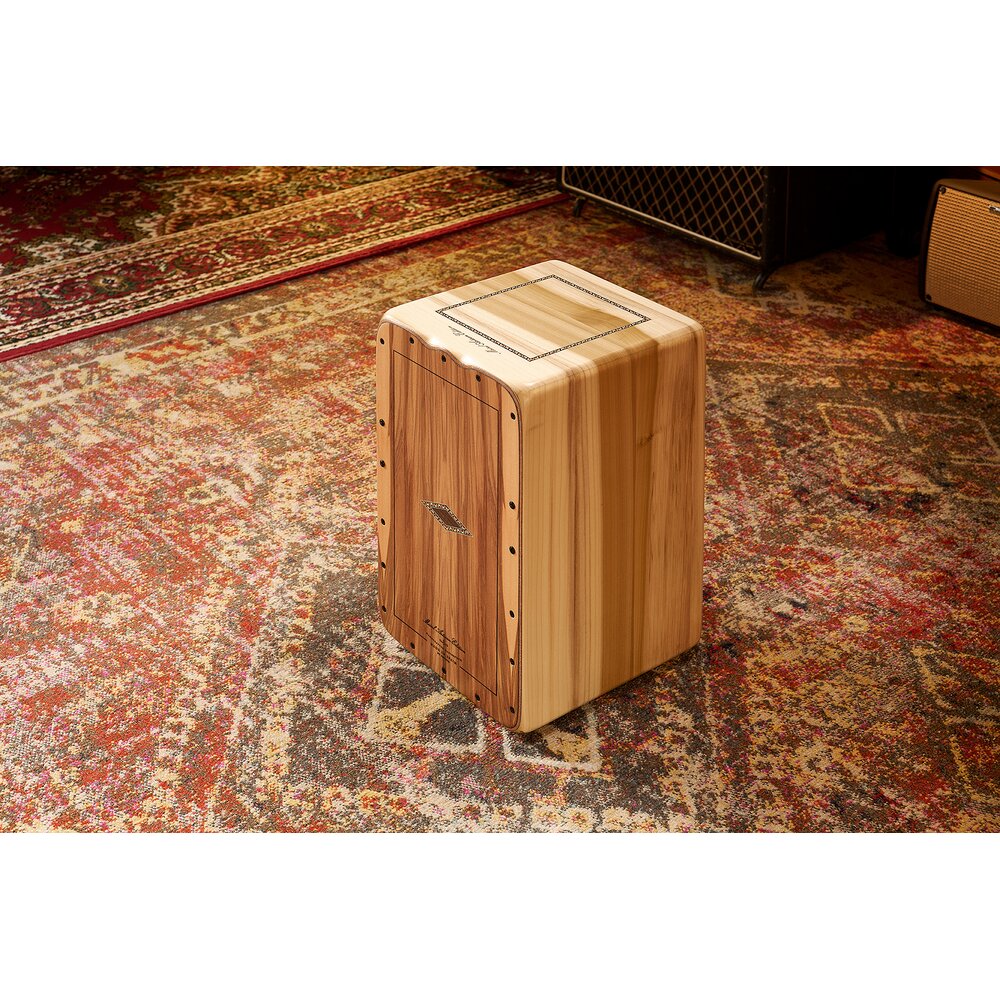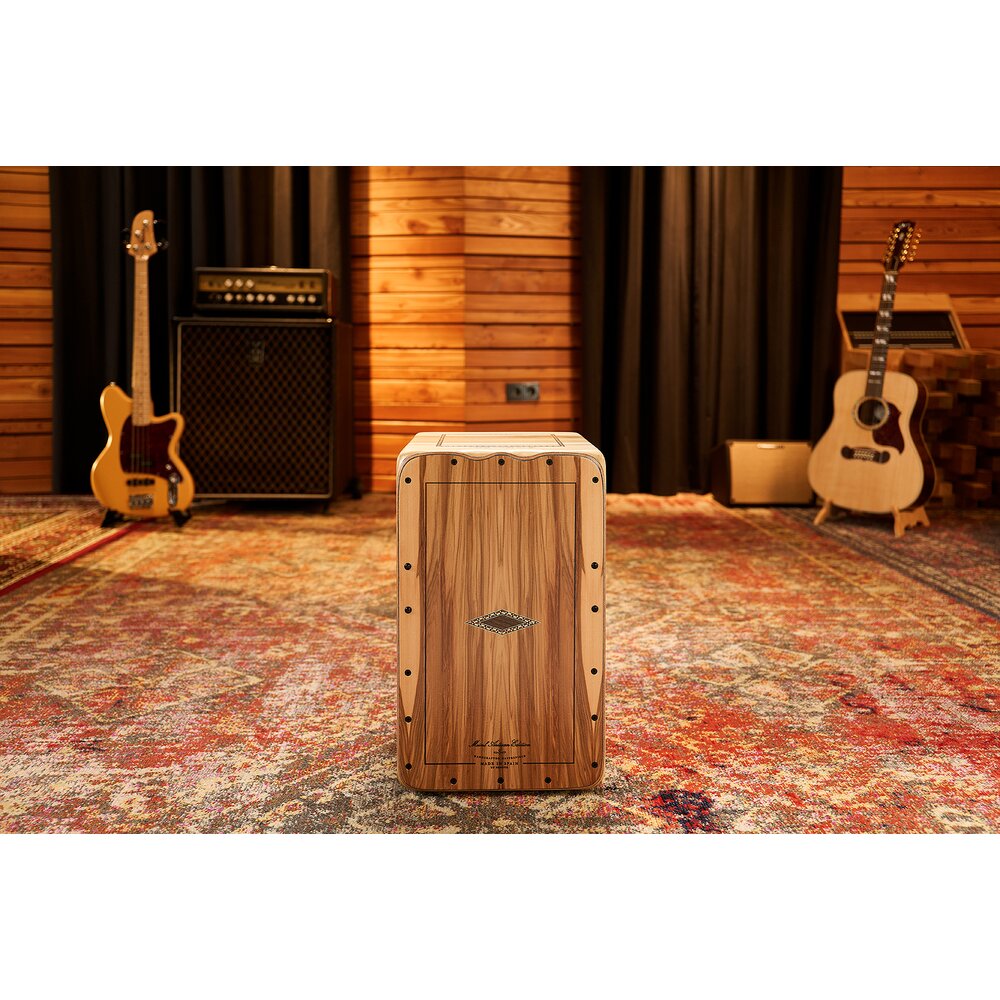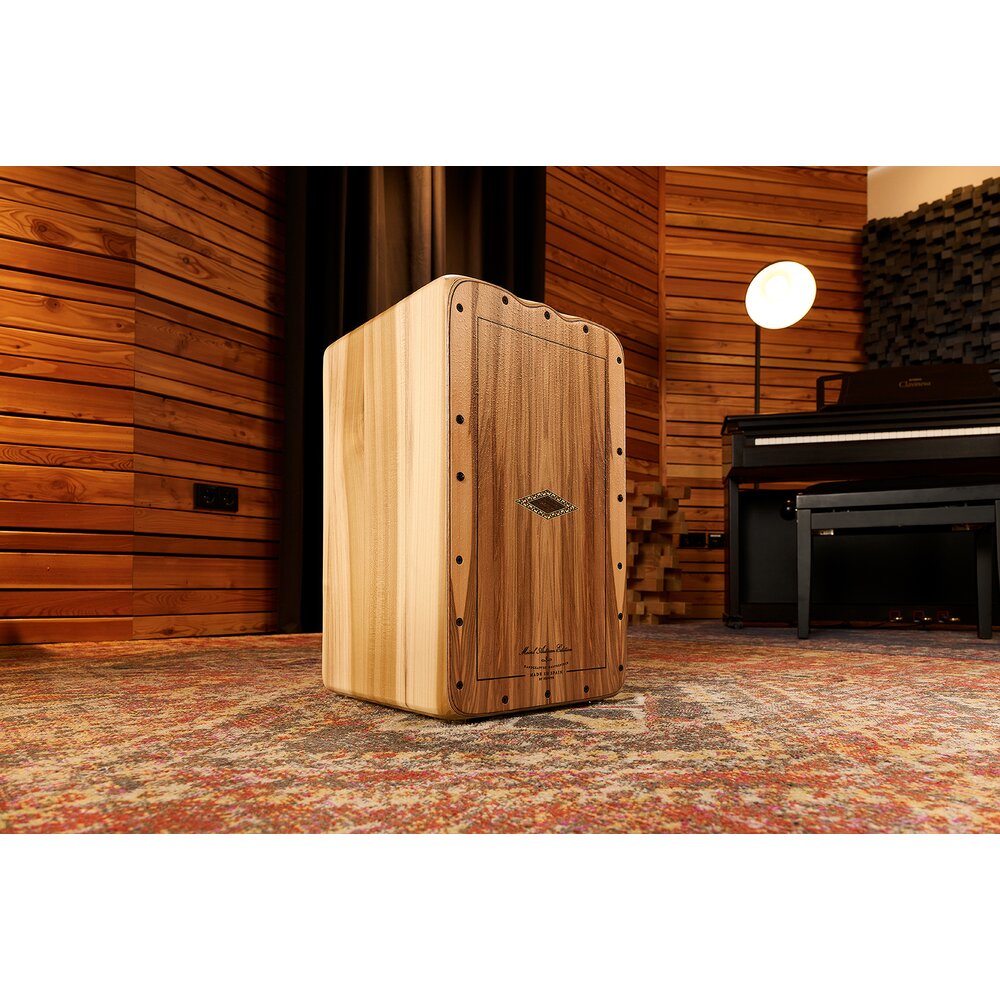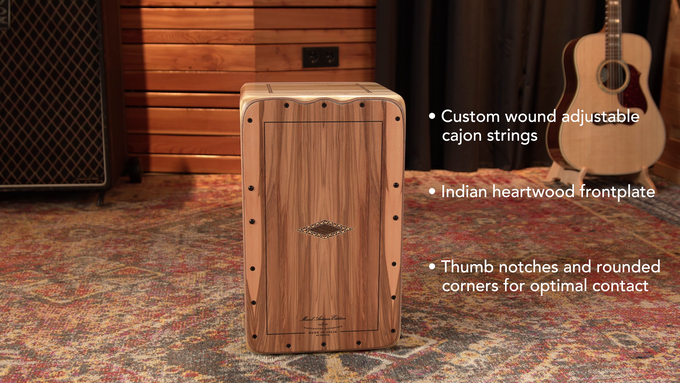 Artisan Edition Series
String Cajon Fandago Line, Indian Heartwood, Tulip Poplar - AEFLIH
Two sets of 8 adjustable strings (Separately per Side)
Rounded corners and thumb notches for optimal playing comfort and sound
6 Specially formulated soft rubber feet
Dealer Locator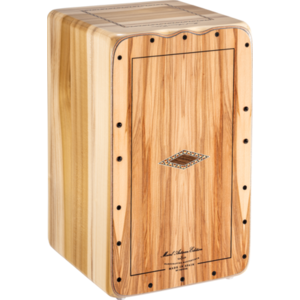 Artisan Edition Series
String Cajon Fandago Line, Indian Heartwood, Tulip Poplar - AEFLIH
Careful consideration for sound, look, and player comfort is taken to great lengths with Meinl's Fandango Artisan Cajon line. The 15mm thick solid Tulip Poplar resonating body featuring a wood inlay and...
WHAT'S NEW FOR 2023
Here we go with the brand new products from Meinl Percussion! Get an overview of them and read through all the interesting details.
Artisan Edition Series
Careful consideration for sound, look, and player comfort is taken to great lengths with Meinl's Fandango Artisan Cajon line. The 15mm thick solid Tulip Poplar resonating body featuring a wood inlay and extra thick sound port ring responds with superb low note development and projection. 16 adjustable vertical strings are positioned in two groupings of eight strings that span across the Indian Heartwood frontplate. Commonly used in veneers and home décor, this wood adds striking beauty and elegance to this instrument. The strings are hand wound in the style of master cajon builder, José "Pepote" Hernández Diaz and respond with the upmost sensitivity. Rounded corners and thumb notches on the frontplate and resonating body allows for added control, sensitivity, and comfort for the player. Find your optimal snare sound by adjusting the two independent tuning screws on the bottom for tight or loose string tension. Made in Spain.
Features:
Two sets of 8 adjustable strings (Separately per Side)
Rounded corners and thumb notches for optimal playing comfort and sound
6 Specially formulated soft rubber feet
Ergonomically rounded frontplate with convex contact
Decorative wood inlay
Extra thick wooden sound port ring for compression
Two tuning screws to adjust the tension for each set of strings
Pop filter on soundhole
String:
Two sets of 8 adjustable strings
Material:
Indian Heartwood
Solid Wood Tulip Poplar (Liriodendron tulipifera)
Solid tulip poplar & Indian heartwood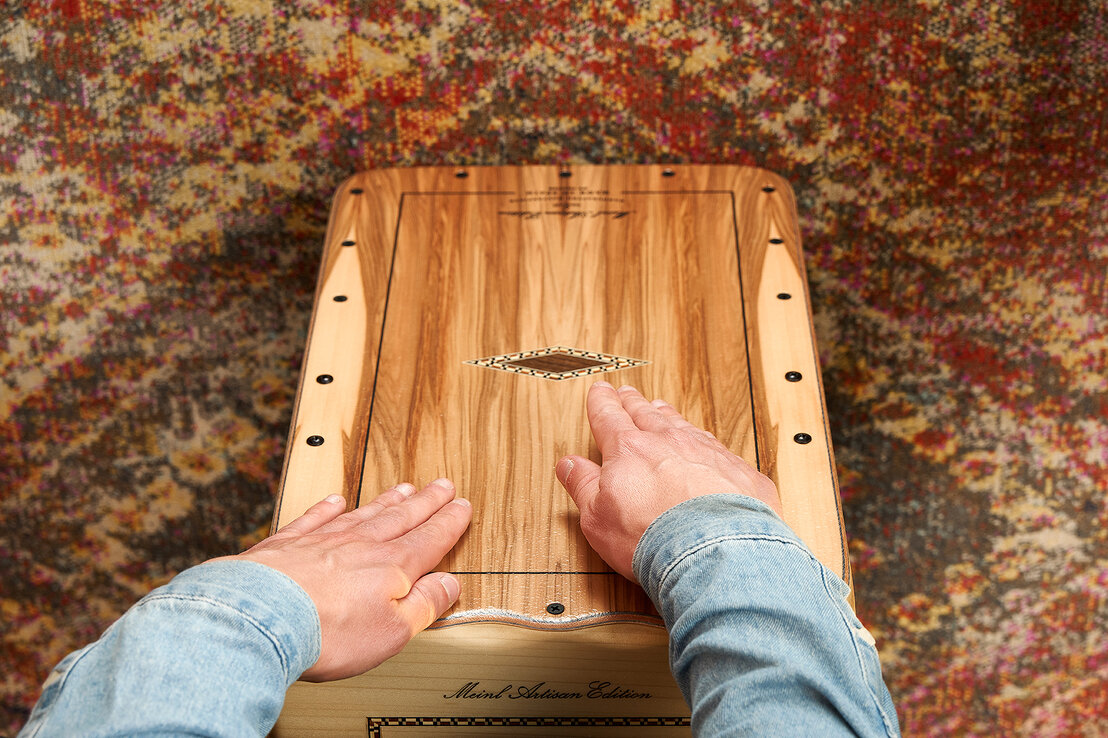 Playing surface
The Indian heartwood frontplate features a textured surface for enhanced feel along with outstanding response, from finger rolls and ghost notes to heavy back beats.
body
We used solid tulip poplar (15mm) highlighted with inlays to construct the body of the cajon. This wood type provides an enormous depth of sound from warm bass to crisp slap tones.
Jose Hernandez Diaz
Meinl Artisan Edition Cajons are handmade in Spain under the care of master luthier, Jose Hernandez Diaz. The uncompromising craftsmanship results in a percussion piece with an ability to give back to the player more than what's put in; their refined tone and feel come effortlessly.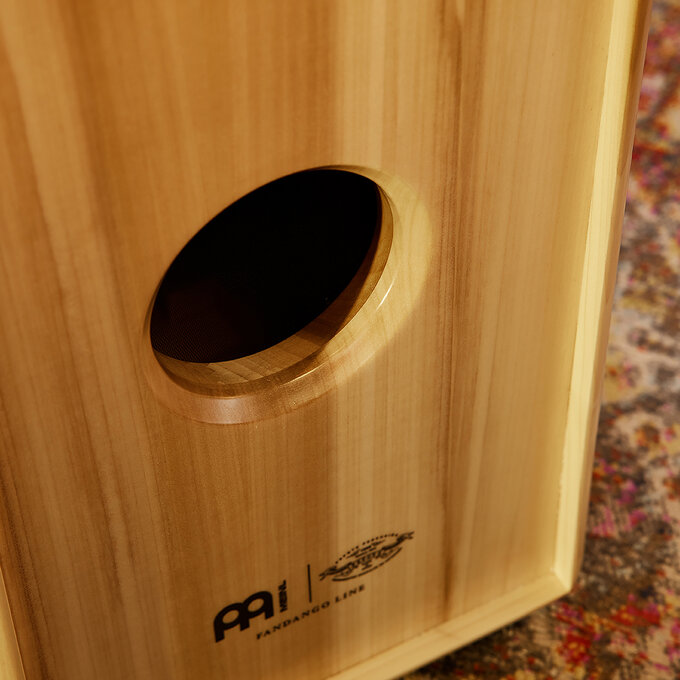 Extra thick sound port ring and pop filter
This cajon comes EQ'ed right out of the box. We added an extra thick solid tulip poplar ring around the sound port to give the cajon more compression. The tones create a balanced mix while bass and snare give you a solid, deep punch with snappy highs.
Taking to the studio? Outfitted onto the sound port is a pop filter to eliminate the "popping" effect of fast moving air as it rushes out of the cajon and into a microphone as you play.
Adjustable custom micro-coiled steel cajon strings
Hand-wound steel strings span against the length of the playing surface inside the cajon to give you a snare response with clarity, precision and sensitivity.
Each side of the playing surface has ten strings, along with strips of thin fabric to eliminate buzzing or rattling. To tune the strings, use the included hex wrench to turn the two screws located on the bottom side of the cajon between the feet.
A tight set of strings gives you a snappy snare response, while looser settings deliver a lax snare effect.
Contoured playing surface
The exquisite Indian heartwood playing surface is rounded at the corners and sanded down to form thumb notches where your hands lay in their natural position. This gives you exceptional contact with the cajon along with more comfort.
Taking the touch of this cajon a step further, the playing surface is sanded and shaped together with the resonating body to form a perfectly flush, 1-to-1 match. Each resonating body has a playing surface made just for it.
the feel
When there is no question about how it plays and you get MORE back in response than you put in, you have found a prized percussion masterpiece. It's a great feeling when you can sit down with this cajon and get a sense of its depth of sound and incredibly detailed craftsmanship with only a simple tap of your fingers on the playing surface.