Ricarda Raabe has been facilitating drum circles and rhythm-based events for teams, conferences, conventions, healthcare, and other social facilities for 10 years. She is the main initiator of the large Community Drum Circle taking place on Tempelhofer Feld in Berlin and organizes further education, in-house-trainings and event days for diverse institutions around the topic 'Drum Circle' all around Germany. Ricarda is a Drum Circle Facilitator (VMC Graduate) and HealthRHYTHMS® Moderator (Health Rhythms Trained Facilitator) and has developed a special program for people with dementia.
Her motto: Rhythm connects – vitalizes – enchants.
For Ricarda, drum circles represent an easy way and a great opportunity for everyone to explore the world of rhythm, and experience fun, energy, and joy of life. It is a fantastic invitation to improvise on different drums and percussion instruments, in order to create a magnificent and pulsating musical experience together, as a group. From my heart and soul, I encourage people to join in and play music together – spontaneously, lustfully, and open to the experience.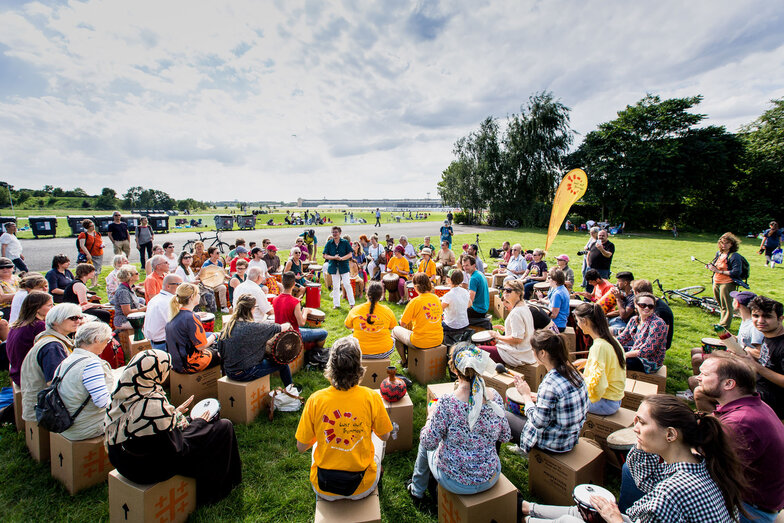 Everyone can participate, regardless of musical experience, age, sex, social or ethnic background: Everybody can take part in a drum circle. A drum circle enhances the community, free from judgment and free from classifications of "right" or "wrong".
As A facilitator...
...Ricarda moderates, arranges, and orchestrates a group of any number into a drum circle ensemble. In so doing, she serves the group and makes suggestions, as well as leading through the drum event using clear communication, presence, and unambiguous body language. She creates a bond among participants and motivates them to work together, to respect each other, to listen to one another, and to trust each other – while keeping her focus on the big picture: To connect people through rhythm!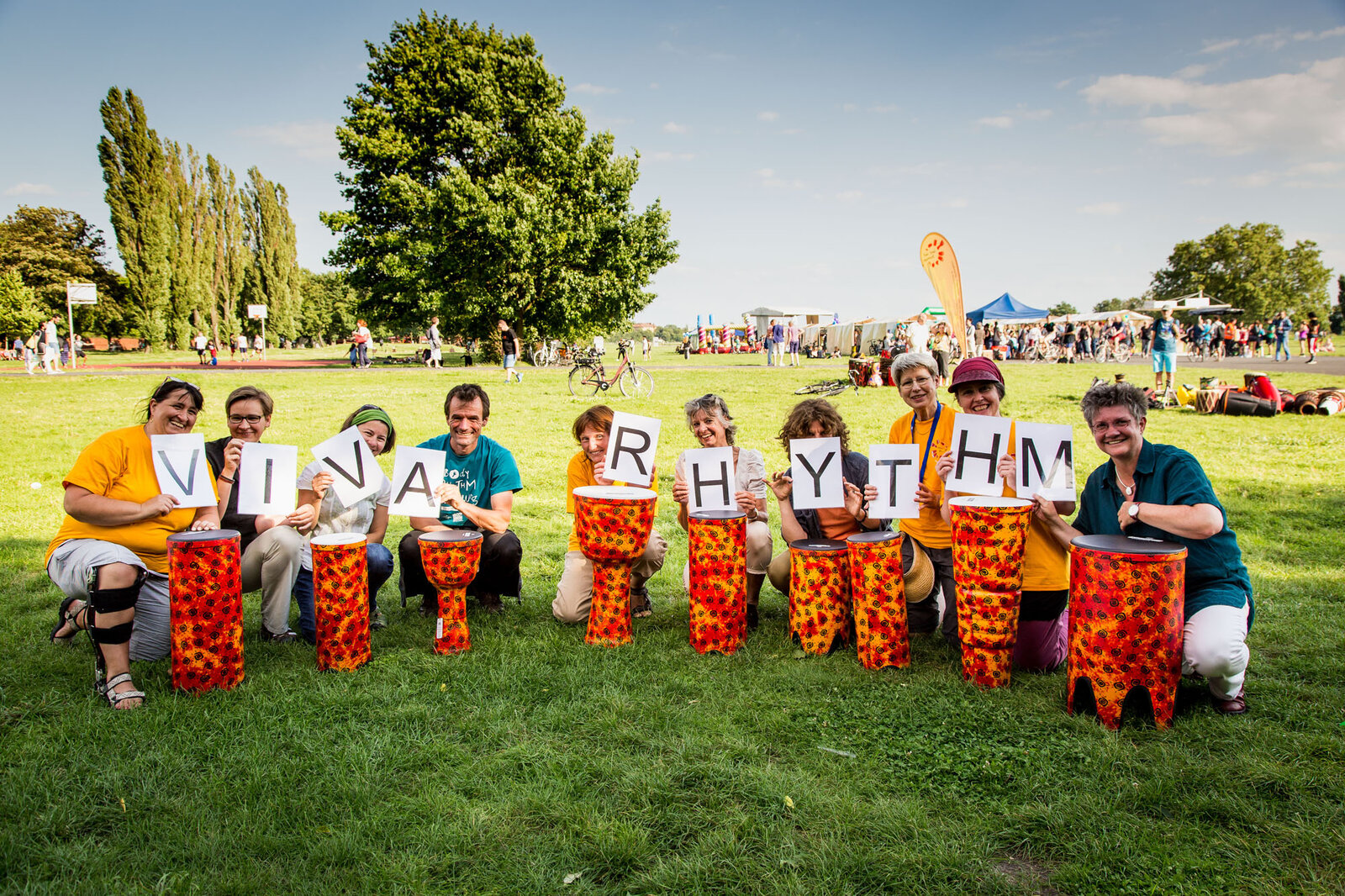 Ricarda enables the group to directly and immediately experience rhythmic synchronization, with ease, humor, sensitivity, mindfulness, and appreciation!
"Pure Rhythm – We bring people together! For more joie de vivre!"
More details: