Centered around a deep bass tone that resonates freely, the Meinl Jumbo Djembe is all about getting big sounds with all-weather materials. Available in a variety of diameters and designs, these djembes produce a remarkably wide range of tones from booming lows to cutting highs.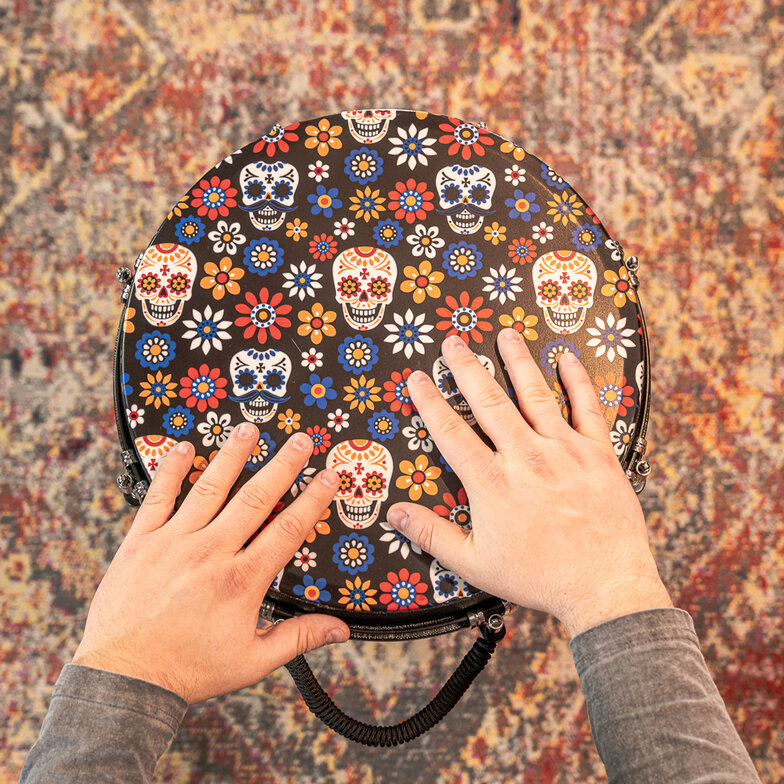 The 100% synthetic all-weather head and shell do not fall out of tune with changes in temperature or humidity and combine to deliver sharp, focused slaps and robust low end. Lightweight construction makes this djembe an ideal travel companion.
mechanical tuning system
An easy-to-use mechanical tuning system is anchored by heavy-duty hardware to ensure a consistent and reliable sound. Equally at home, on stage or in a studio, the Jumbo Djembe is also perfectly suited for use in houses of worship and classroom settings.
These djembes are available in the following finishes: Barnwood, Day of the Dead and Simba – in the sizes 12 and 14 inch.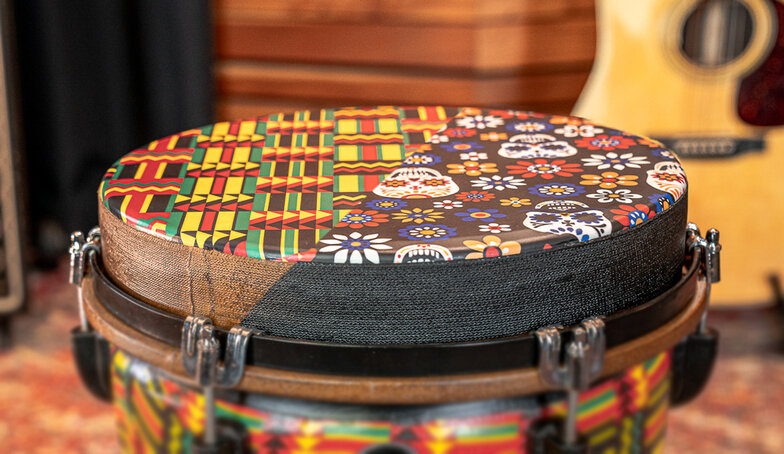 For the Day of the Dead and Simba finishes there is also a Designer Head version available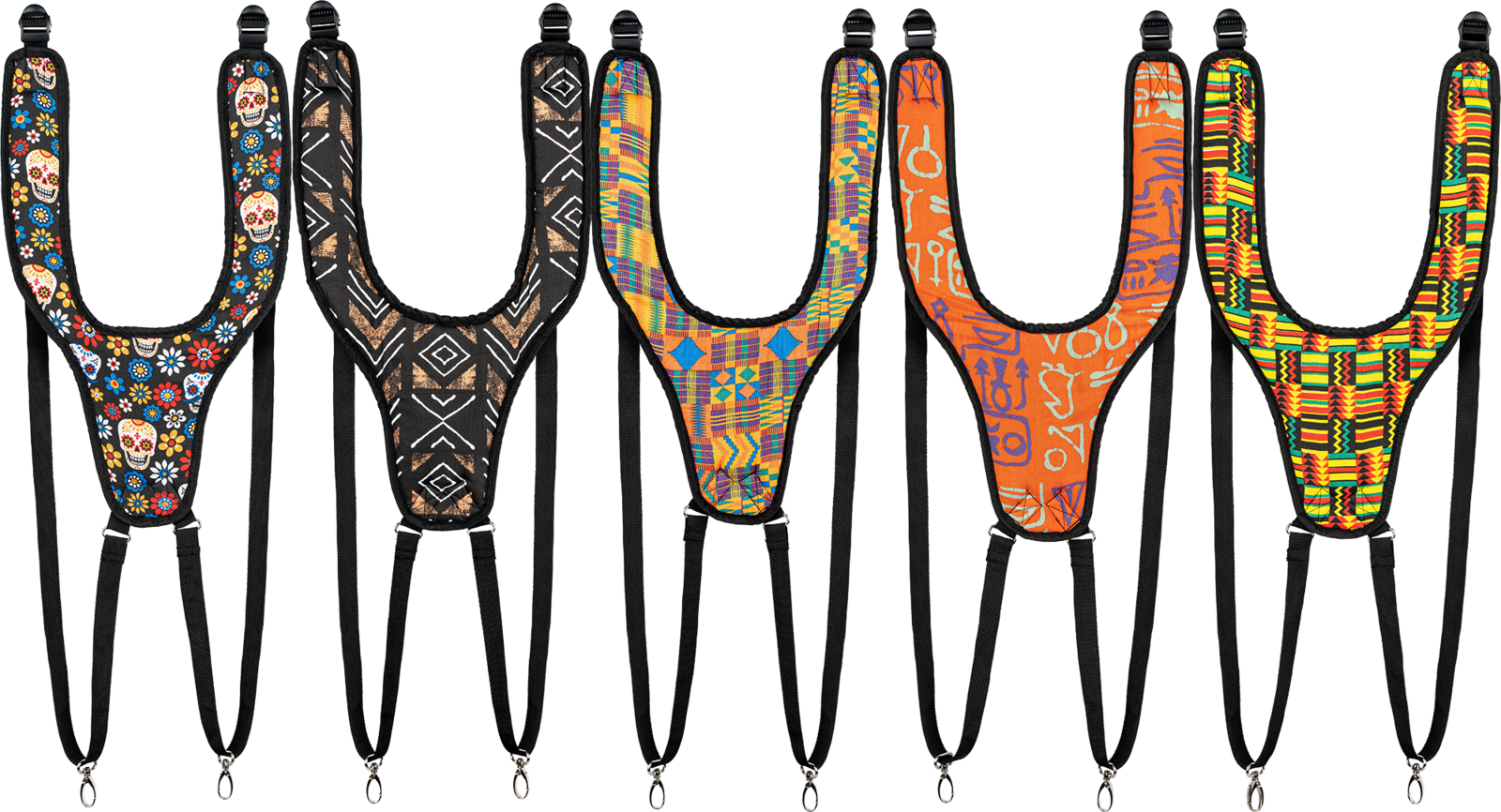 Five new Designer Djembe Straps in the finishes, Day of the Dead, Kango Sarong, Kenyan Quilt, Pharaoh's Script and Simbra.
Tuning Hammer
And a newly developed Djembe Tuning Hammer to fine tune all your Rope Tuned Djembes.
Here we have applied some new trend colours to our popular HB50 Journey Series Bongos.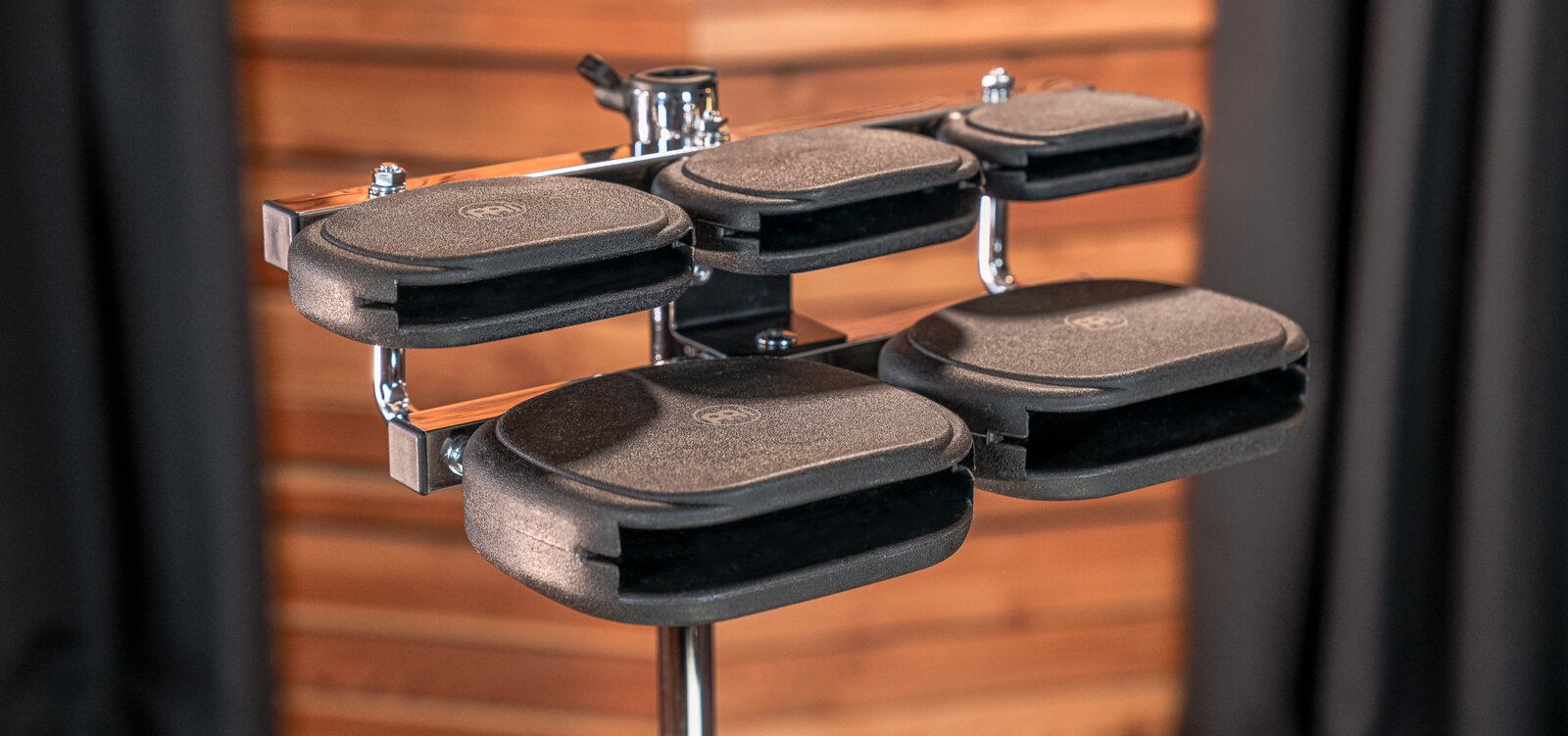 The new Meinl Synthetic Temple Block Set, which consists a 5-piece synthetic block set which is tonally matched to each other.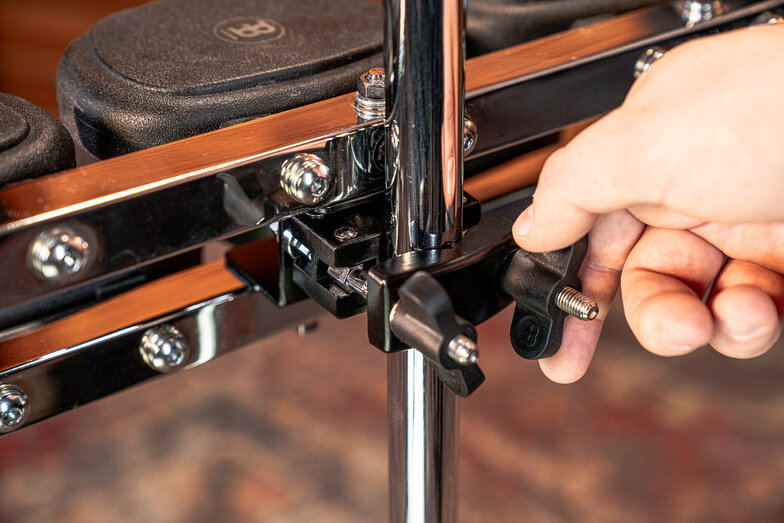 The Temple Block Set is equipped with a rugged metal frame that secures to any standard drum hardware with its adjustable thumb screw mount.
In addition, we offer another Small Percussion Block in neon green, which produces a cutting, precise sound. It comes with an adjustable thumbscrew mount to be attached on any standard percussion rod.
Mainly used in orchestras producing a clearly assertive sound or effect: The Meinl Orchestra Ratchet. It comes with a bracket that allows it to be mounted on a hardware stand.*
The Meinl Percussion Deluxe Cajon Seat is filled with extra-thick padding to provide comfort while playing your cajon. This is especially useful for long sets of music, where sitting on a bare wooden cajon surface would lead to discomfort.
Our three new Foot Rattles fit easily and comfortably around the ankle and deliver percussive shaker effects. Dancers and multi-instrumentalists can incorporate the Meinl Foot Rattle into their music to create a new layer of sound. It is equipped with a Velcro strap for a universally adjustable fit.
We have made a visual change to our Luis Conte Chimes, which are now available in a very modern natural wooden look. The engraved signature is especially remarkable.
Chrome & Steel Finish Cowbells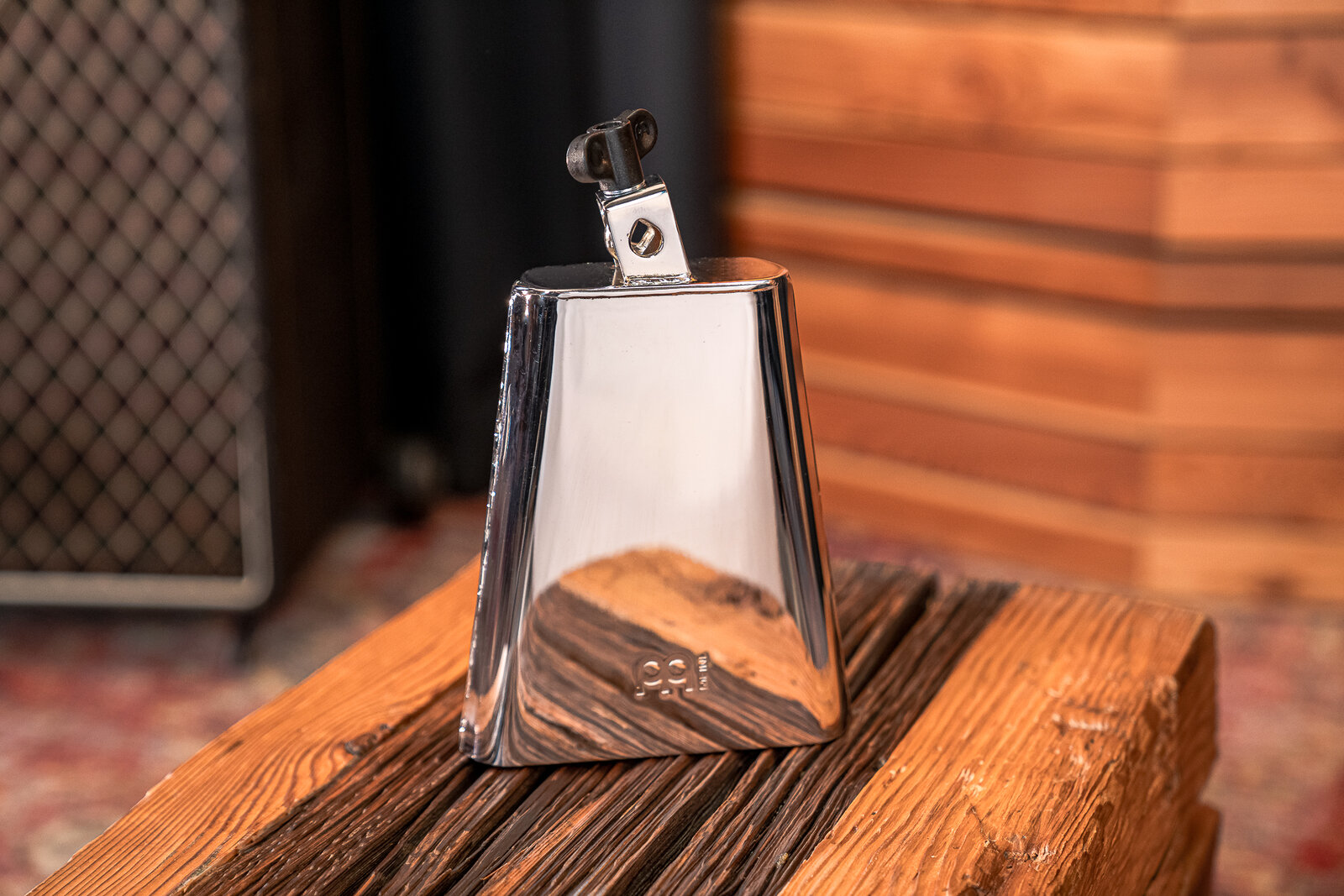 A Salsa Timbales Cowbell in 7 1/2 inch.
This cowbell can be used on a drumset too.
Super Flex Hihat Tambourine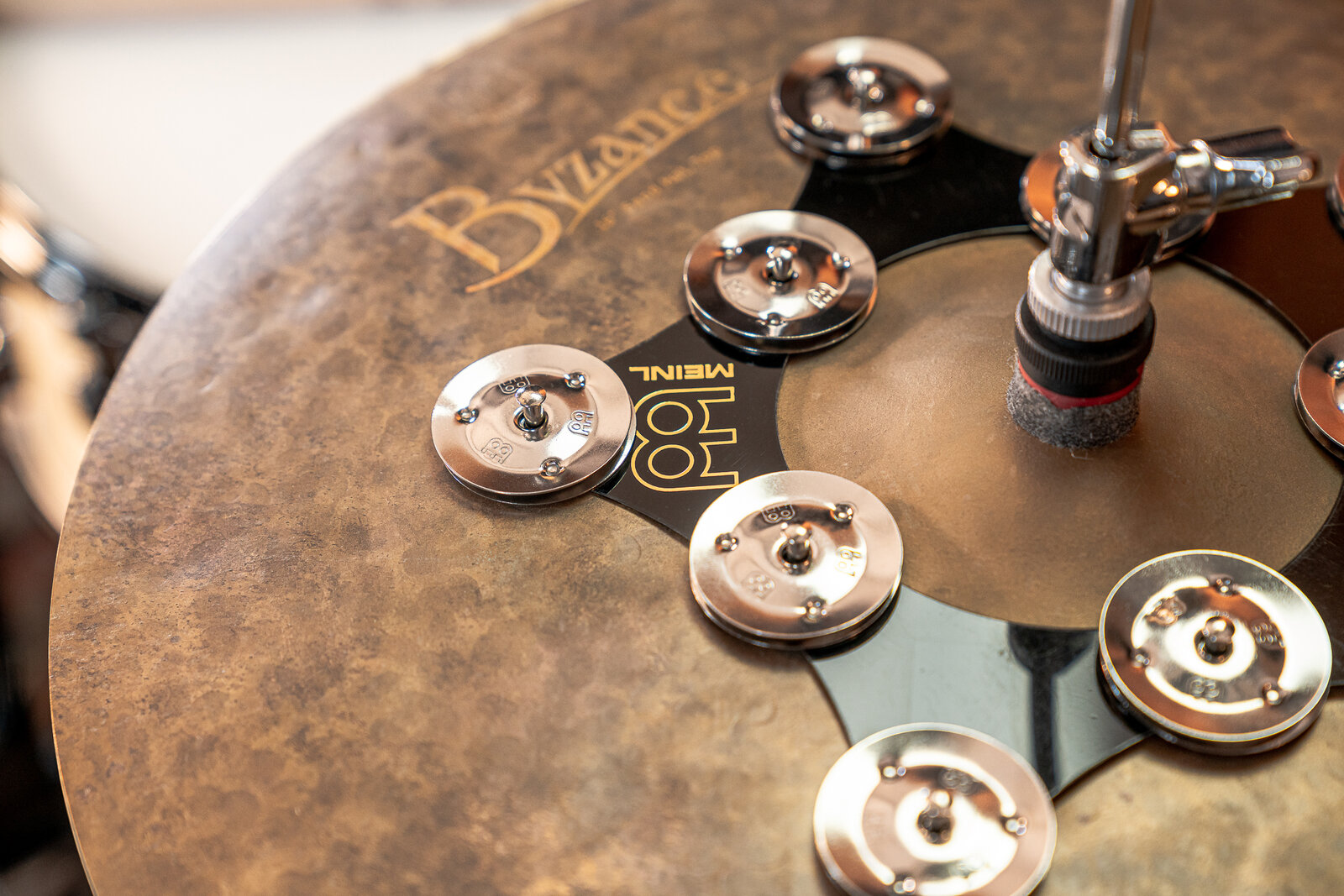 To get a highly responsive tambourine sound, the Meinl Super Flex Hihat Tambourine is made with a flexible and lightweight frame that contours to the profile of your cymbal. This focuses all energy on the jingles, fully activating them to give you outstanding hihat foot tambourine response without a heavy, lagging feel.
MULTI-CLAMP FOR CYMBAL STANDS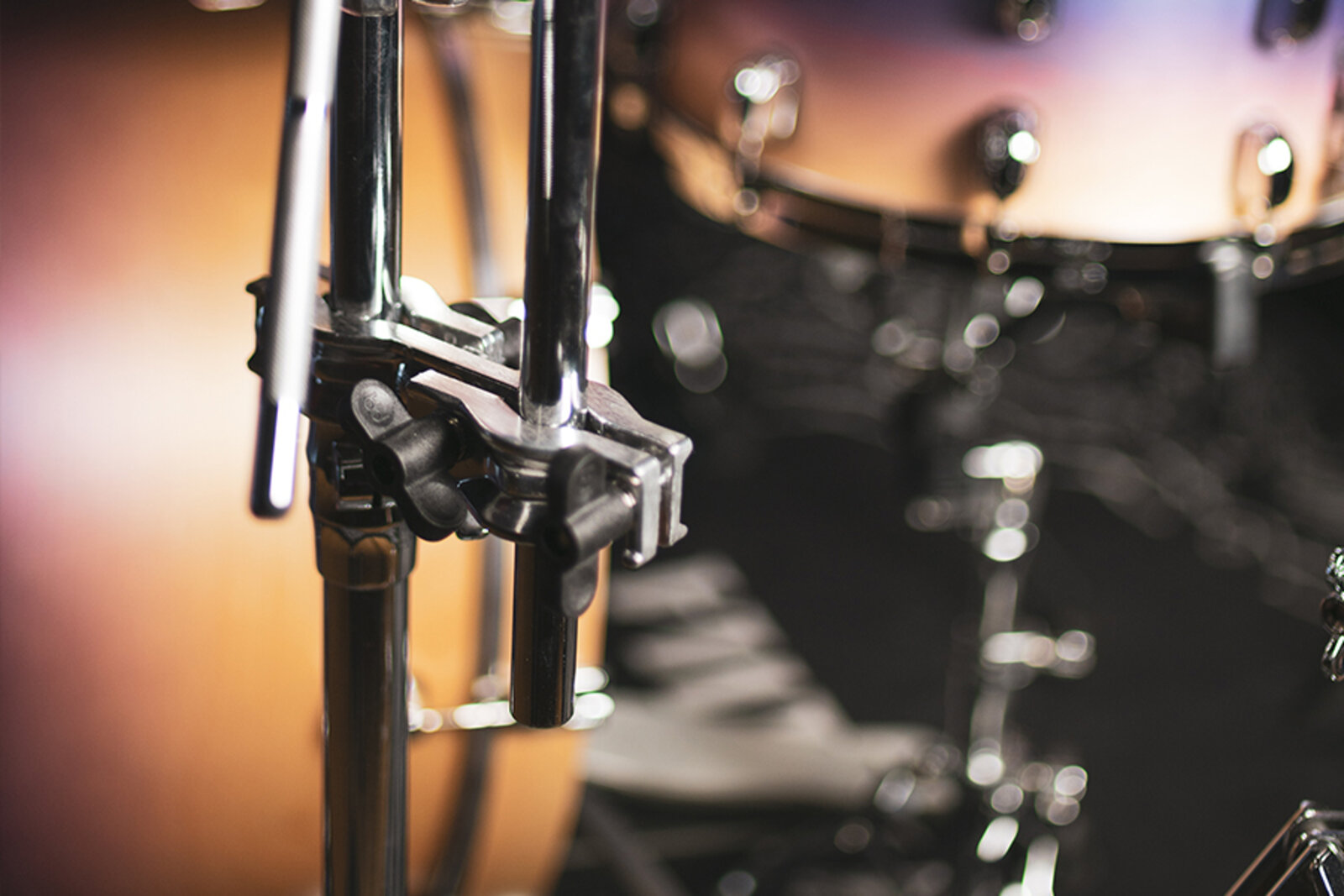 This two-sided clamp is adjustable to fit tubes or stands measuring 13 mm to 34 mm in diameter, accommodating most hardware pieces.