blend into the mix
It's time for a controlled, drum set aligned bell.
Naming it wasn't hard. What's the one thing we want this bell to
do for YOU?
GROOVE.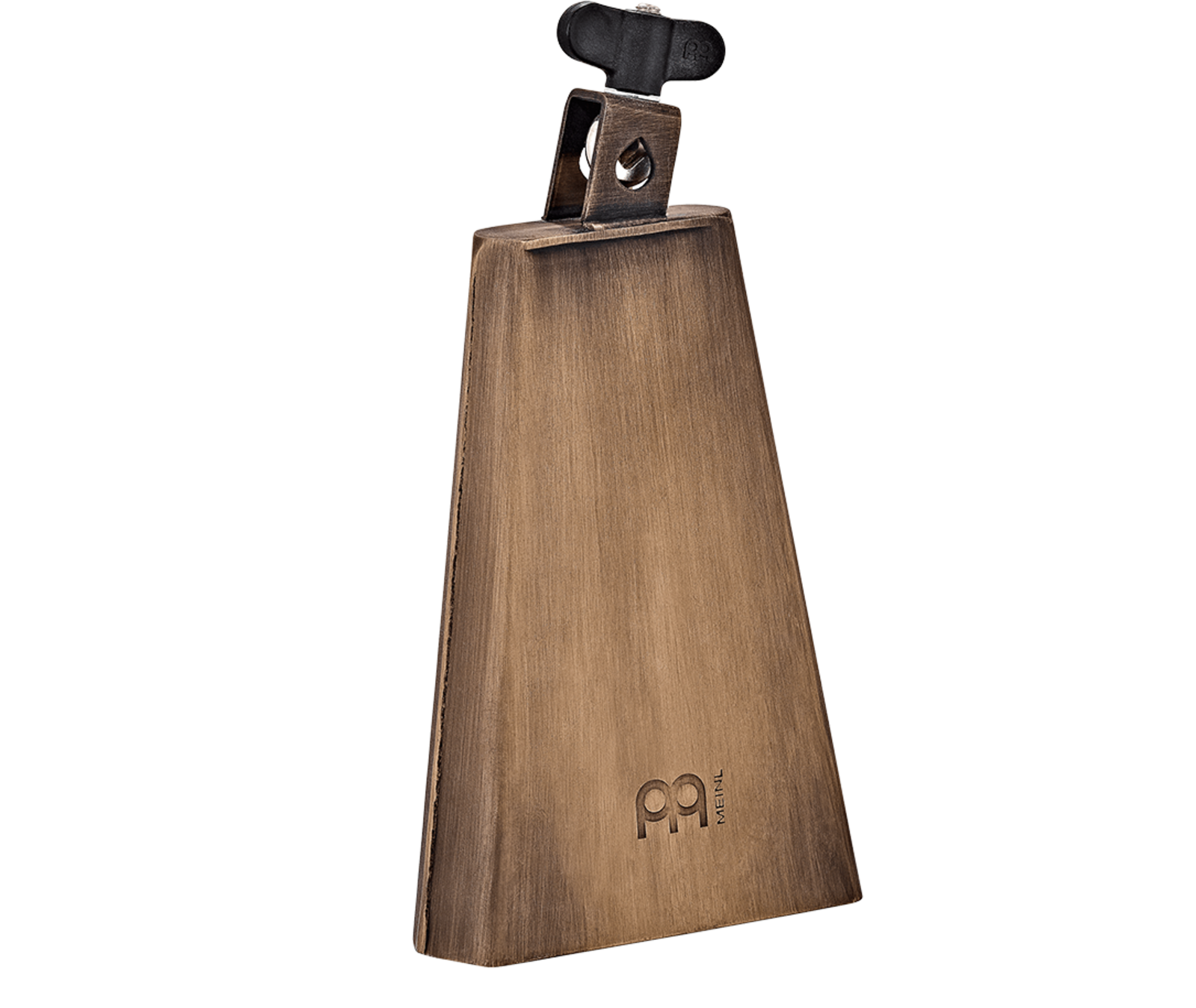 We aren't just talking about a heavy quarter-note cowbell pulse over a 2 & 4 rock beat. We mean a bell that adds inflection to your grooves with ghost notes and accents—like weaving through your drum set beats without screaming I'M A COWBELL.
Into quintuplets? Who ISN'T these days? This cowbell is made for even your most drum-nerdy parts.
The Meinl Groove Bell was developed with world-renowned online drum set instructor, Mike Johnston, who wanted a cowbell that sits right in with his kit—NOT one that dominates with volume and overtones.
Talk about a trustworthy opinion on sound.
Mike's entire life is dedicated to playing and recording extremely highquality lesson videos viewed globally. He has serious playing time under his belt, and he KNOWS sound.
Even more, the time spent with his students gives Mike unique first-hand knowledge of what is popular with gear and where drum set sounds are going.
What's in a cowbell?
Every design element of the bell was taken into consideration and modified before landing on the final product, from the size and shape of the mouth to the alloy and finish.
Not stopping at the build, Mike and our R&D team thought about how versatile they could make this cowbell. That's when the magnetic bell mutes came into the picture.
To top it off
An idea based off of Benny Greb's cymbal tuners, two magnetic mutes give you the ability to muffle and alter the pitch of the Groove Bell without making permanent or hard to undo changes.
Sometimes your snare and toms need a little extra dialing-in. Why stop there?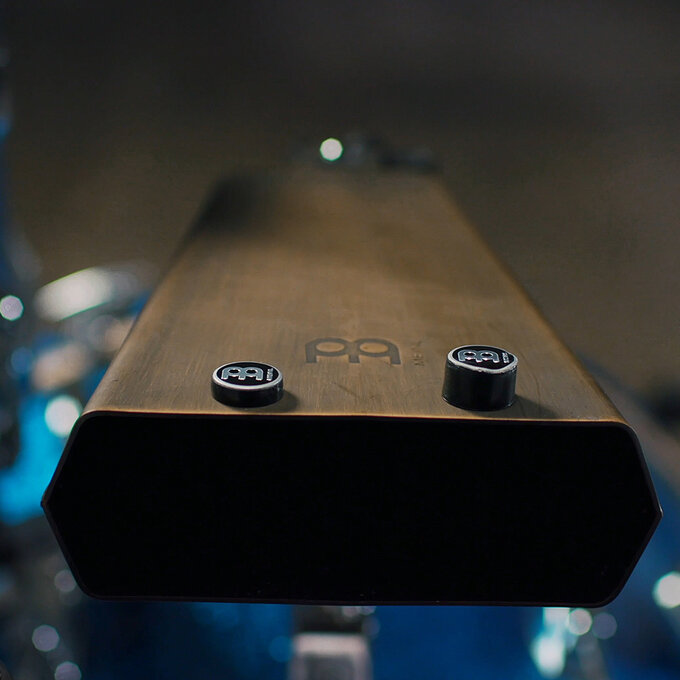 You're probably used to muffling cowbells by wrapping them in gaffe tape or stuffing them with small towels to reduce overtones.
The Groove Bell includes two magnetic mutes (based on Benny Greb's cymbal tuners) that dial-in the bell's sustain.
The small mute takes the edge off, while the large mute muffles the sustain and lowers the pitch. Of course, you can play the bell wide open and enjoy its naturally controlled timbre without the mutes.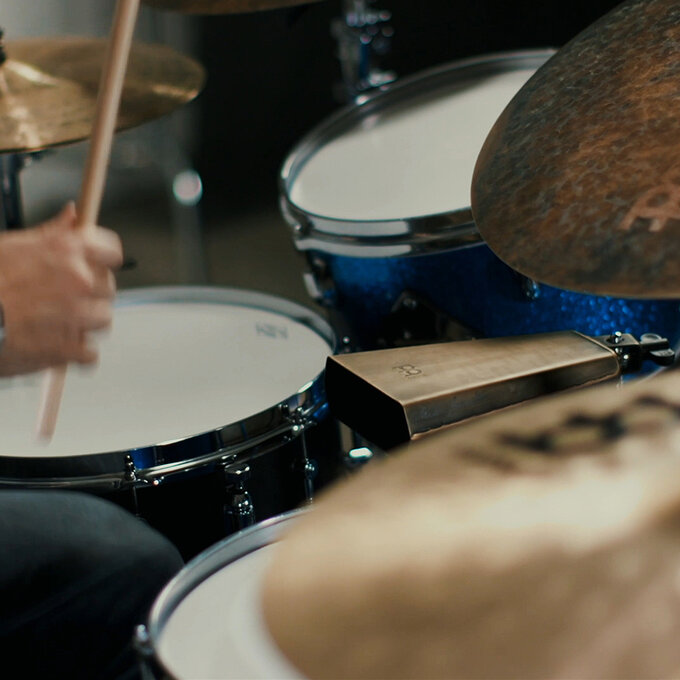 Like going for a tom, cymbal or stack to add substance to a groove or fill idea, the Groove Bell fits perfectly in the natural mix of a drum kit.
This is the foundation for the design of the bell. It cannot overtake. Its capabilities enhance as well as open up grooves by delivering a new go-to sound option that doesn't distract.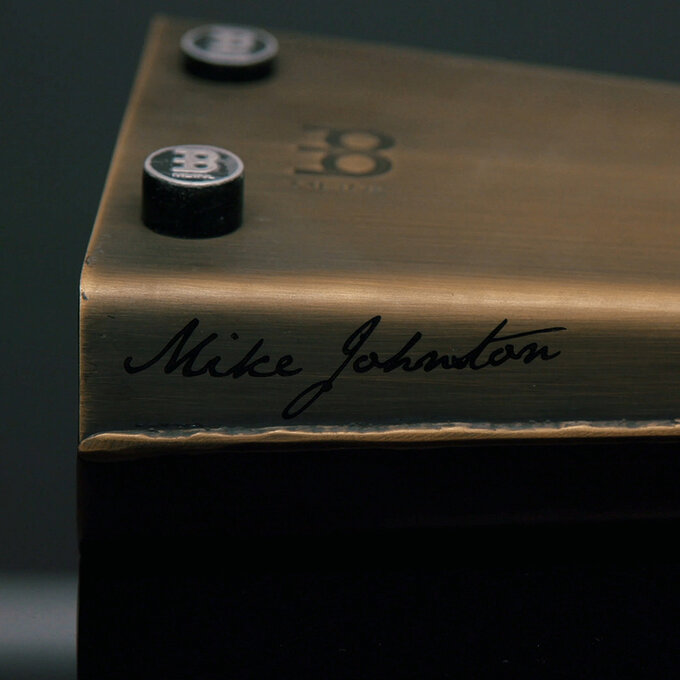 The brushed finish gives the Groove Bell a natural patina, so the bell looks like a beautifully worn-in piece of gear.
Its sound is not meant to stand out and be flashy, a design element that the look of the bell could not go without as well.