kalimbas
You don't have to be a trained musician to play Meinl kalimbas. Also known as a thumb piano, these instruments create soothing melodic tones and are tuned to a specific scale where all the notes complement each other - this means you will never play a wrong note.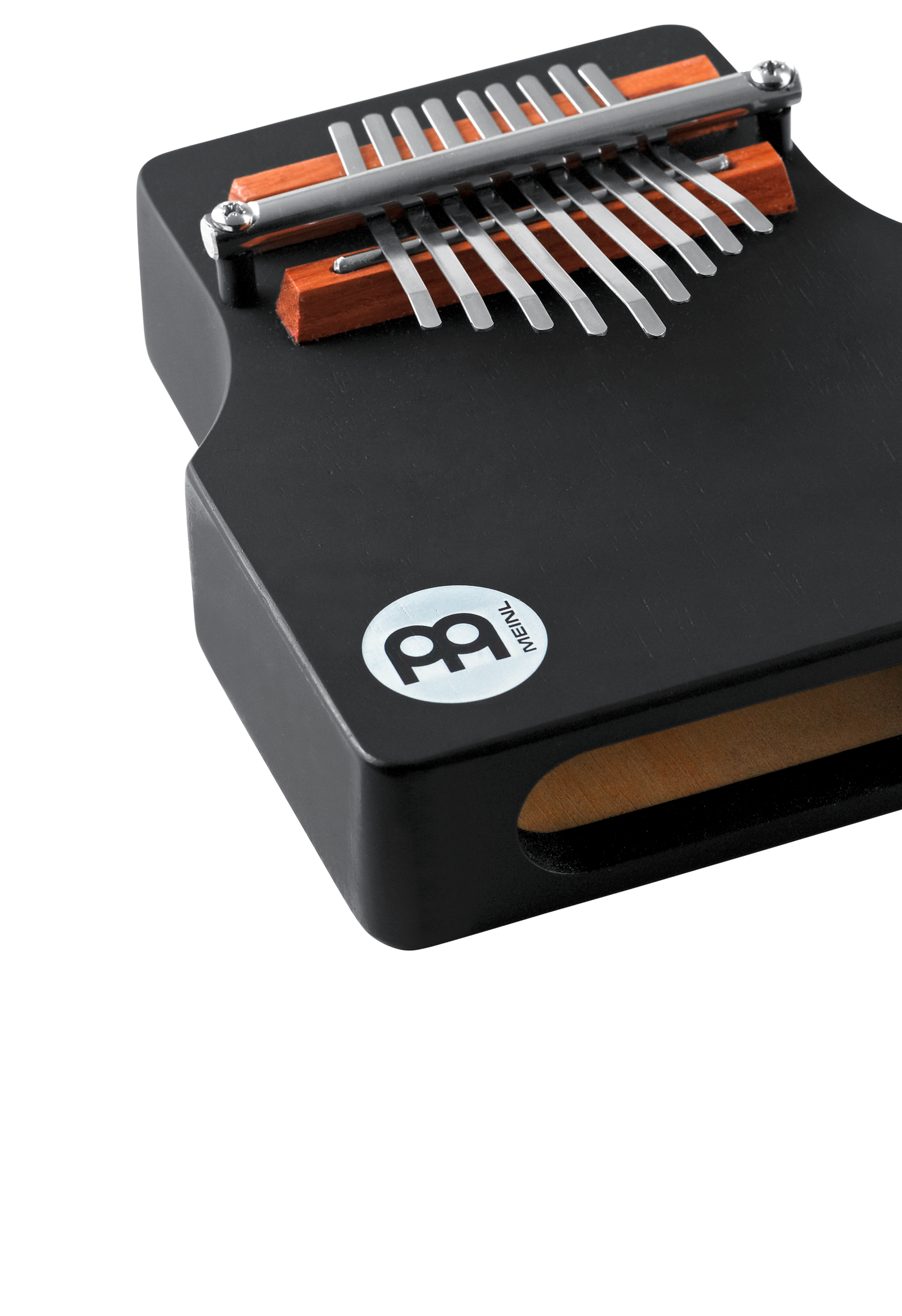 functional
The great thing about Meinl kalimbas, besides their accessibility to anyone, is that they are multi-functional. Percussionists utilize these instruments to add subtle layers of sound in a recording studio, sound therapists use them for meditation and relaxation and you can simply enjoy these instruments at home however you please. Kalimbas are fun for any music enthusiast, regardless of background, age or skill level.
Experience
Chrome-plated steel tines deliver a percussive and melodic sound when you pluck them with your fingers or thumbs. Each tine is pre-tuned to a frequency within a set scale for the specific kalimba model.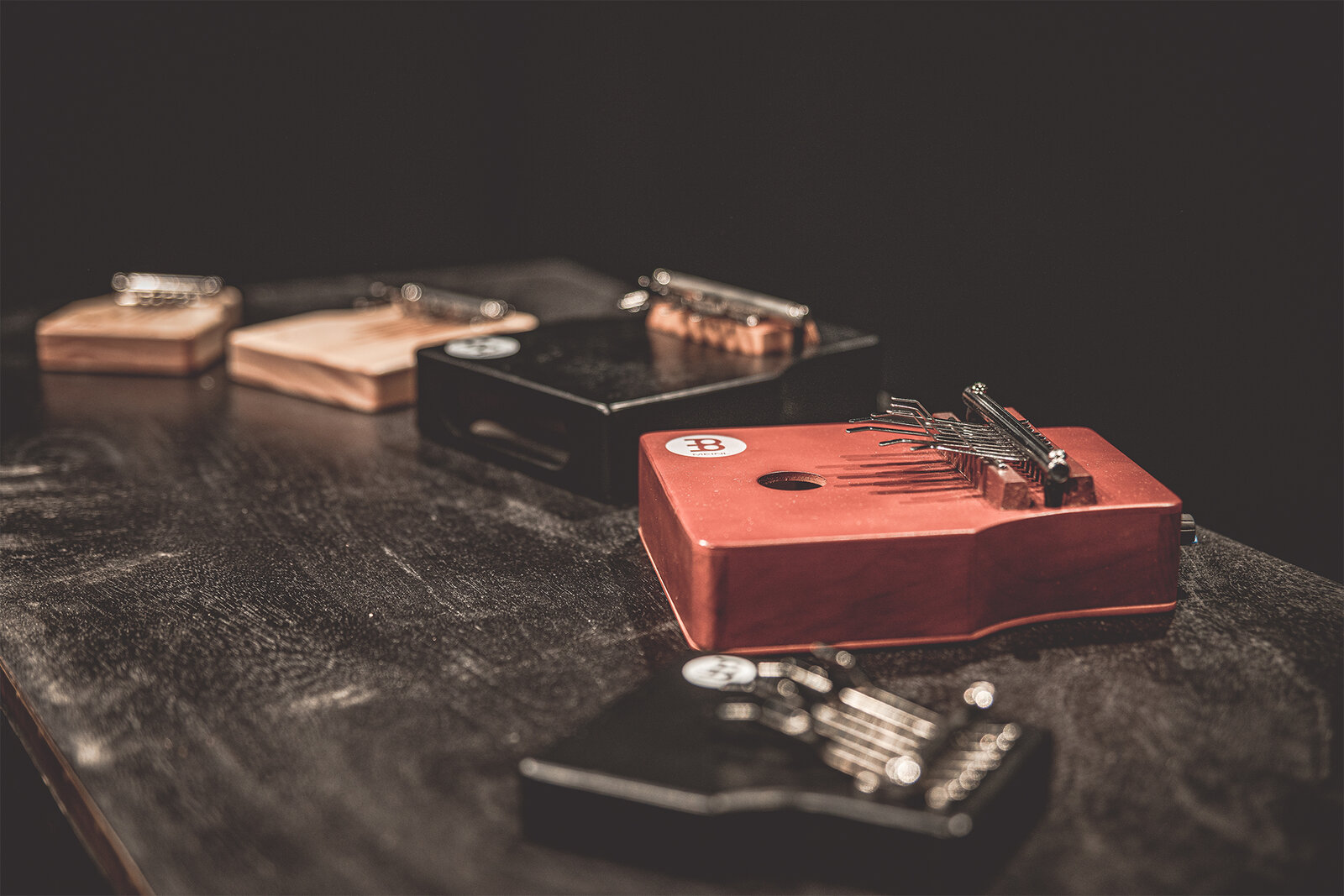 You may move in any direction across the tines with total freedom to create endless melodies and patterns. In addition, striking any two notes at the same time will create a chord.
Wood
Meinl solid and wah-wah kalimbas use New Zealand pine for its light weight and durability.
This wooden base also helps to create a natural resonant tone by allowing the metal tines to ring out freely.
Kalimba
Our Wah-wah Kalimba features a hollowed-out body with an opening that faces you. To get a wah-wah effect, press and remove the opening of the instrument on and off your torso as you play. This sound is ideal for creating intriguing acoustic soundscapes on a studio recording.
Kalimba
When extra amplification is needed for live shows, the Meinl Pickup Kalimba is equipped with a pickup system that has external volume control.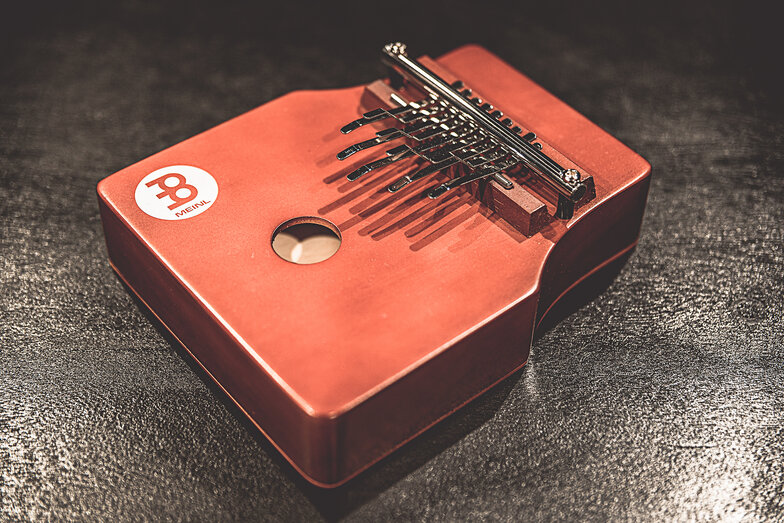 A high-quality quarter-inch jack allows you to send your signal to any amp or PA in order to bring yourself up in the mix. This model is made with a hollowed-out rubber wood body.