How this twist modernized the hihat tambourine
The idea came from sandblasting cymbals. You're involved in the full frequency spectrum. From the thump of the kick to the articulate attack of cymbals, the drum set covers EVERYTHING.
The same goes with percussion instruments—especially tambourines. (Think about a popular song with tambourine and try to imagine the track without it.)
Tambourines are right alongside cymbals with their power to color a band mix or recording, so their influence needs to be thought through carefully.
Who better to help design a modern hihat tambourine that is full of nuance and transparency than Benny?
He is the MASTER of developing cymbal character that sits perfectly in a drum kit or band mix. You may have heard of Benny's Sand Series Cymbals by Meinl.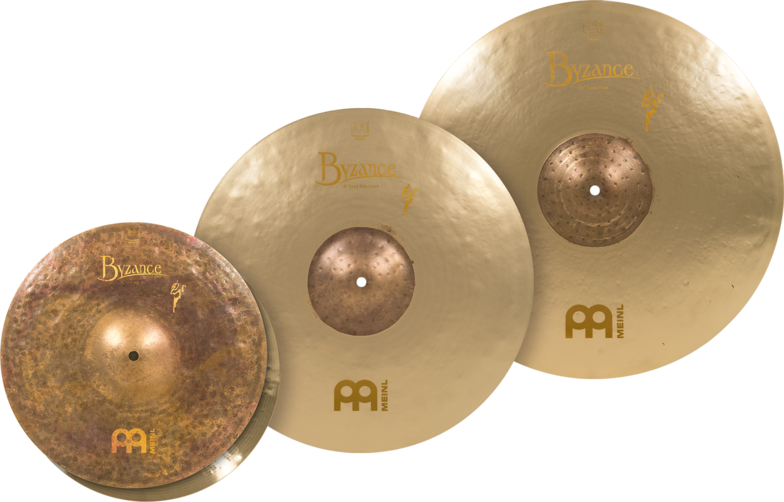 Turns out, his idea of sandblasting cymbal surfaces to hone their sound works just as well with tambourine jingles.
Articulation without overpowering
Sandblasting the jingles takes the edge off, so to speak. Their volume becomes more controlled, the sound dry, and the
tone FULL of depth—a perfect compliment to modern drum set sounds.
Your mix can be a delicate thing
It's all about how the Sand Hihat Tambourine sits in your mix because the last thing you want is any one part of your kit or percussion set up OVERREACTING.
You don't want to cater your playing to your gear depending on your playing situation. Your gear should always cater to YOUR dynamics—this is the Meinl Sand Hihat Tambourine.
The Meinl Benny Greb Sand Hihat Tambourine tech specs
Eight pairs of solid brass sandblasted jingles
Designed with drummer extraordinaire, Benny Greb
5" diameter
Dry, vintage sound with matte finish
Wing nut design fits any hihat rod
Durable synthetic frame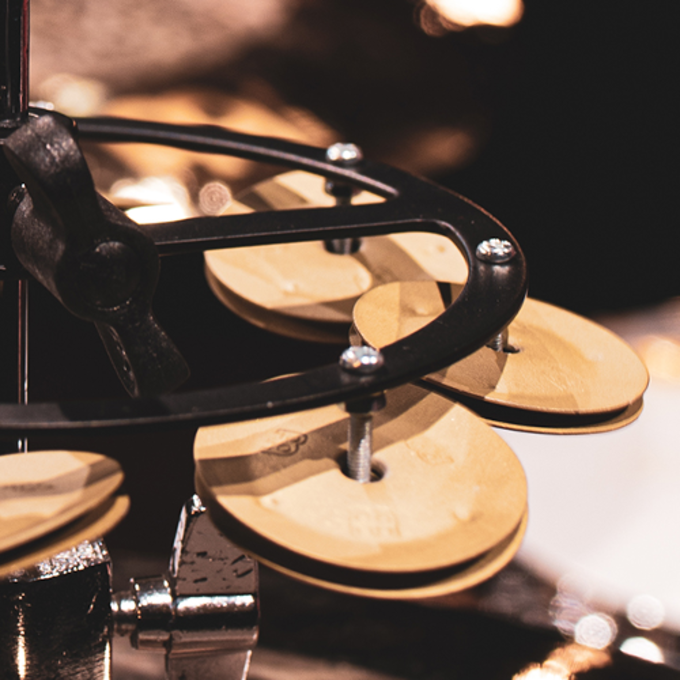 Vibrant and composed foot response
You probably have those songs where jingle
accents to lift your snare on 2 & 4 are in order. Or maybe it's one of those numbers where you need to drive cutting 8th notes with your hihat foot.
Eight pairs of solid brass sandblasted jingles create a small chorus of sound that reacts with precision to your hihat foot patterns.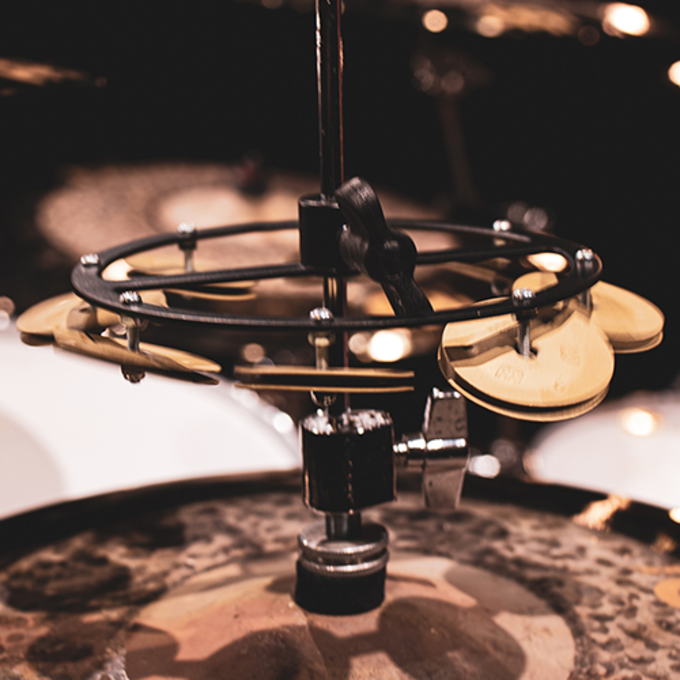 They dance while you play
We give the jingles plenty of room to move up and down on their mounts. They dance along
effortlessly with your playing to resonate fully.
The jingle profile allows the pairs to sandwich
together in a way that maximizes their reaction.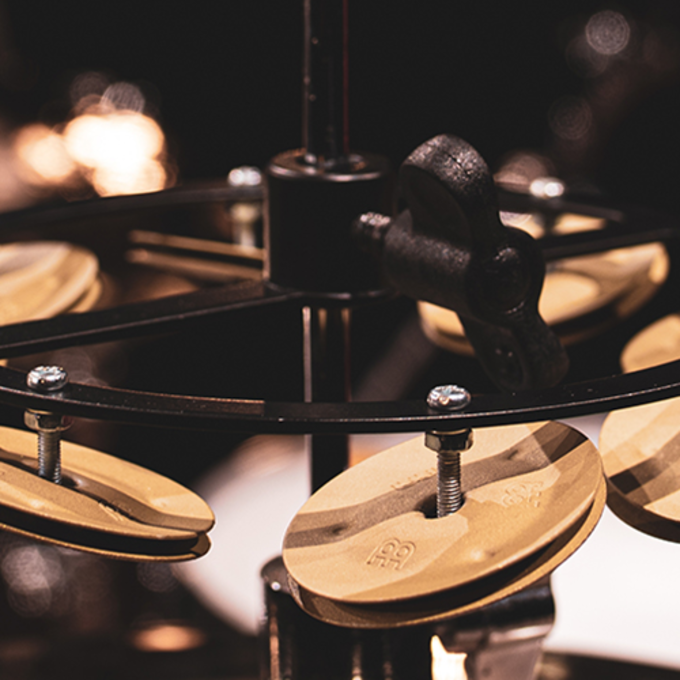 The durable synthetic frame is equipped with a standard mount to fit any hihat pull rod.
A simple wing nut allows you to add the hihat
tambourine to your set up in a few seconds—
GREAT for spontaneous moments.