Our Passion - Drumming for everyone!
"RHYTHM IS A WAY OF LIFE"
Simply put, a Drum Circle is where people who don't know each other meet in a circle of chairs to drum together on percussion instruments. Participant of a Drum Circle can be anyone, regardless of previous musical experience, age, gender, social or ethical background.
A drum circle sometimes resembles a really big party, other times more like a ceremony. And sometimes it is focused on a specific goal or spreads a message. The Drum Circle is a very good way to address a wide variety of social goals.
In any case, the main goal is to create a great and pulsating musical experience as a group. The special thing about a Drum Circle is that there is no practice beforehand. Music is made right away because the Drum Circle lives from improvisation.
(Bill Saragosa)
The positive effect of a Drum Circle
Pressure to perform is a foreign word within a Drum Circle.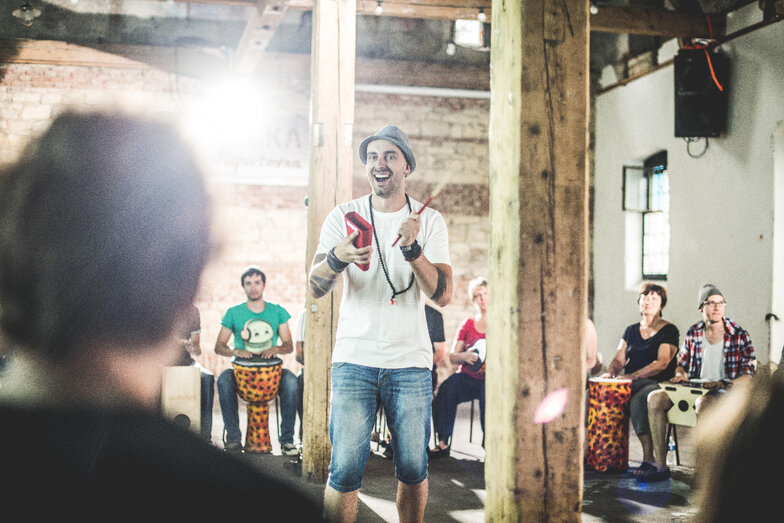 The main focus is on having fun with rhythm. Subliminally, however, other soft skills such as respect, mutual listening and trust are developed. At the same time, rhythm has a vitalizing and connecting effect and conveys joie de vivre.
Drum Circle and Jam Session instruments at Meinl Percussion
Our Crum Circle and Jam Session instruments from Meinl Percussion are extremely robust and durable. A large part of our djembes, congas, bass drums, stack drum sets, timbas and hand percussion instruments are made of synthetic materials. This allows to play outdoor, even in bad weather.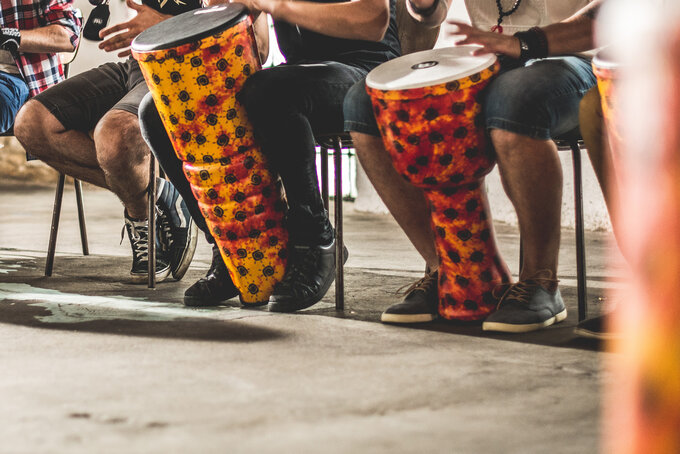 The non-slip rubber bottom prevents the instrument from slipping or falling over while playing.
Many drums contain a removable head, so it's easy to change from one sounding head to another one. Cool side effect: The head could also be played by themselves as a small hand drum.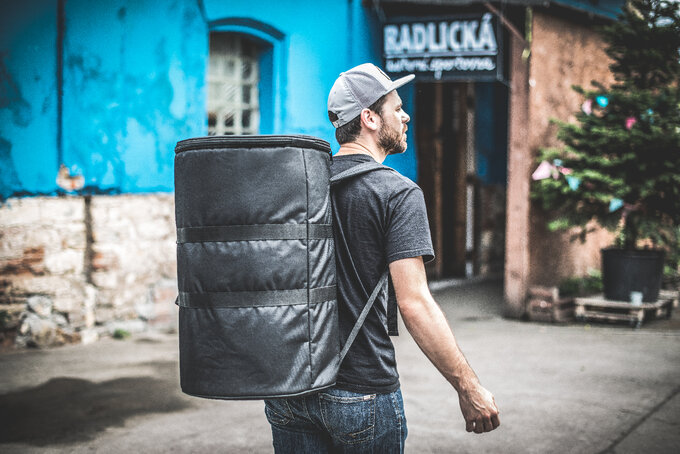 Easy storage and transport is ensured by the possibility of stacking the drums. In combination with the carrying bags your instruments can be taken anywhere.
find your perfect instrument!