CAJONS
The Cajon, which is the Spanish word for box, has been part of Afro-Peruvian music since the 19th Century. The instrument originated in colonial Peru, when the slaves whose African drums had been forbidden by their masters, used wooden boxes intended to hold fruits or overturned drawers to play their rhythms on.
The Cajon's later development can be clearly traced back to one man, the Flamenco guitar player Paco de Lucia, who took the Cajon to Spain. Its short staccato sounds makes it perfect for Flamenco music, because it naturally relates to the footwork and hand-claps ("palmas") used in Flamenco.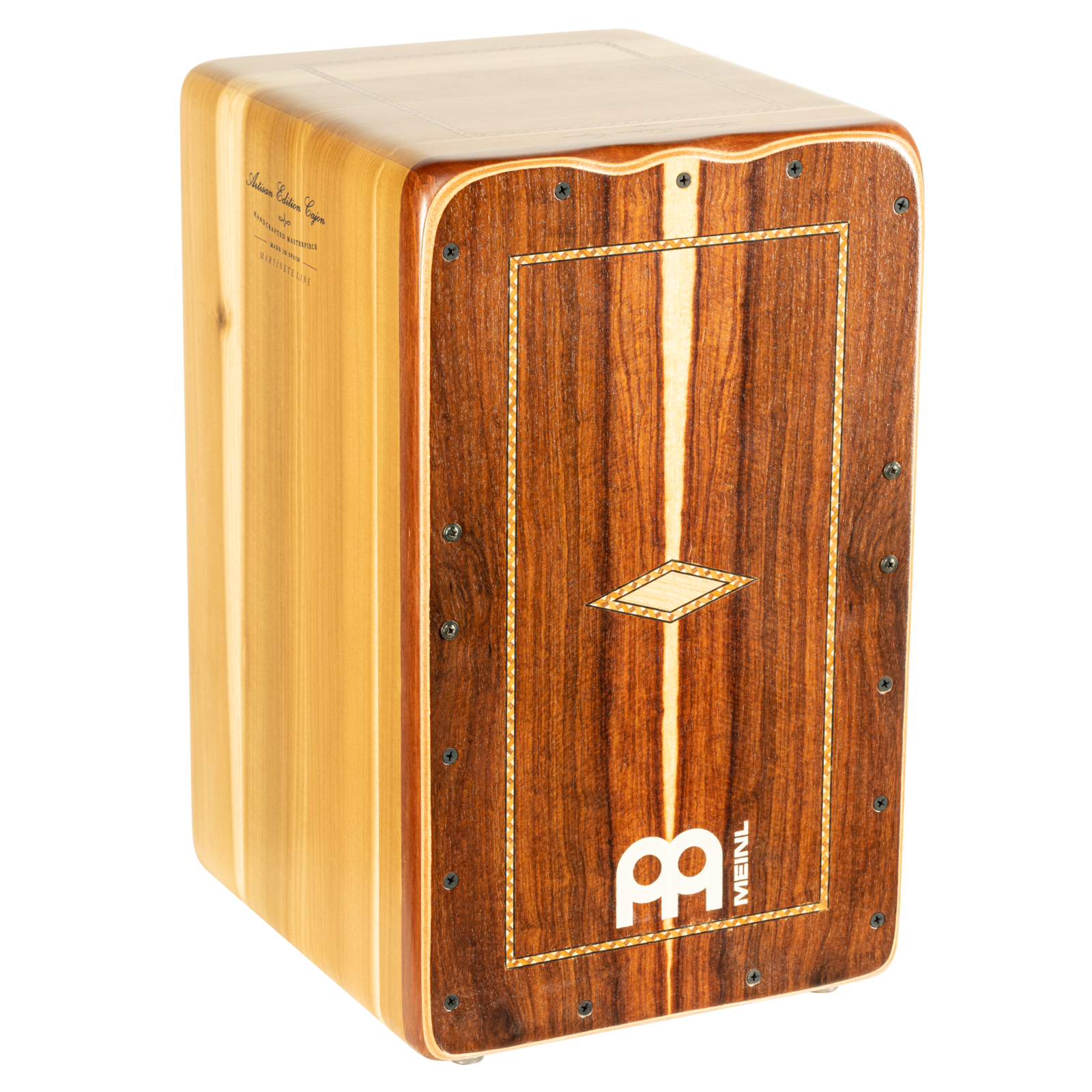 Since the Cajon's historic migration from Peru to Spain, its use has spread worldwide. Today it is found in literally every musical genre and is often used during unplugged gigs or softer songs to replace an entire drum kit. Besides the drum set, it is the most versatile rhythm instrument available and should not be missing in any
drummer's- or percussionist's arsenal.