Stomp boxes
These hands-free percussion Stomp Boxes are made for percussionists, singer/songwriters and multi-instrumentalists
who need a convenient and easy-to-play solution for incorporating
a pulse into their music.
Two versions of Meinl Percussion Stomp Boxes are available
– digital and analog – each with their own specific purpose.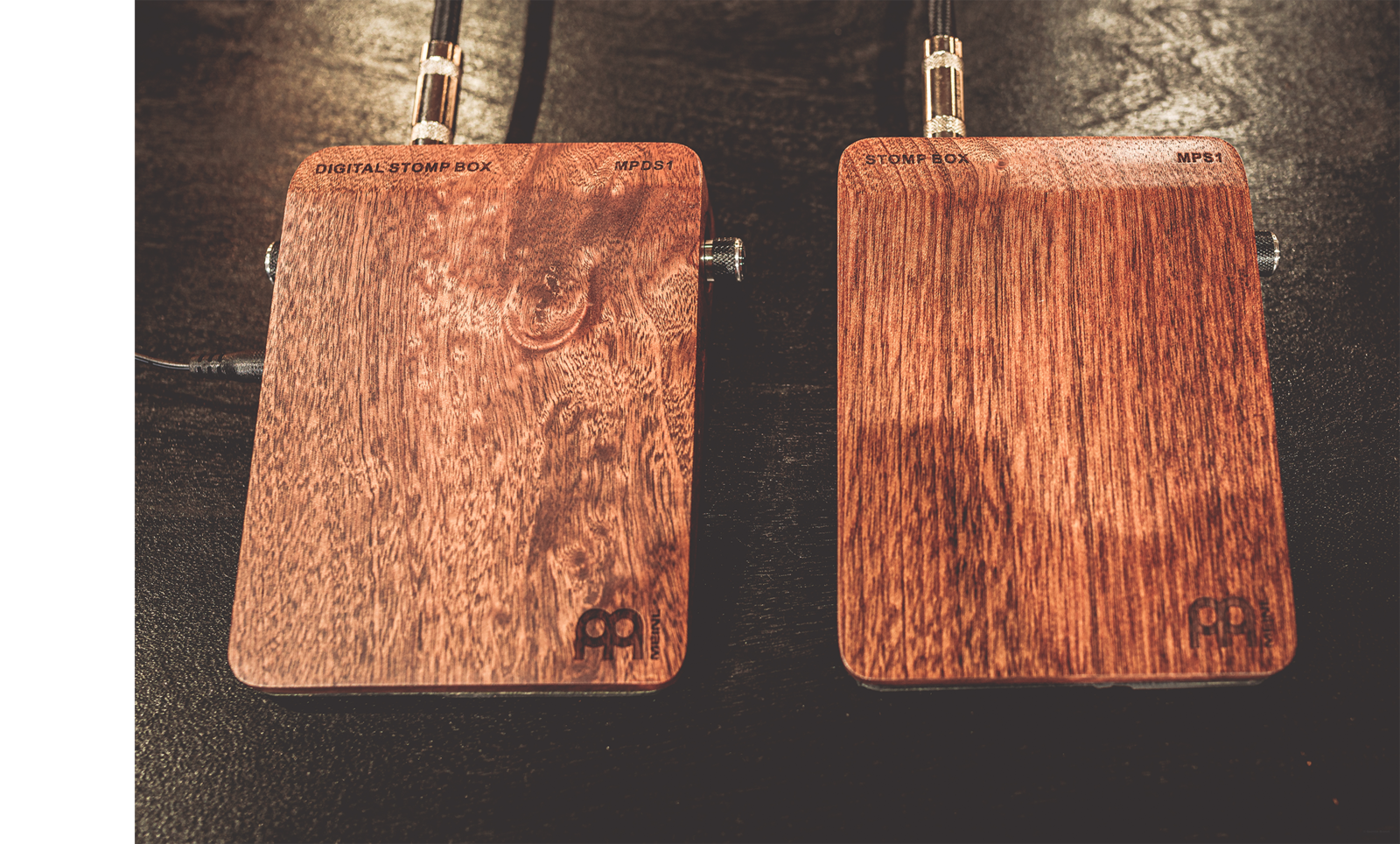 Simply plug the Stomp Boxes into any amp or PA system with the high-quality quarter-inch output jack, dial-up the volume or pick your sample, then begin tapping your foot on the mahogany surface.
Meinl Stomp Boxes are highly engineered to deliver a crystal-clear signal, and their design is simple, sleek and easy to use. Whether busking in the street or playing an acoustic set, the Meinl Stompboxes are a superb choice for rhythmic foundation.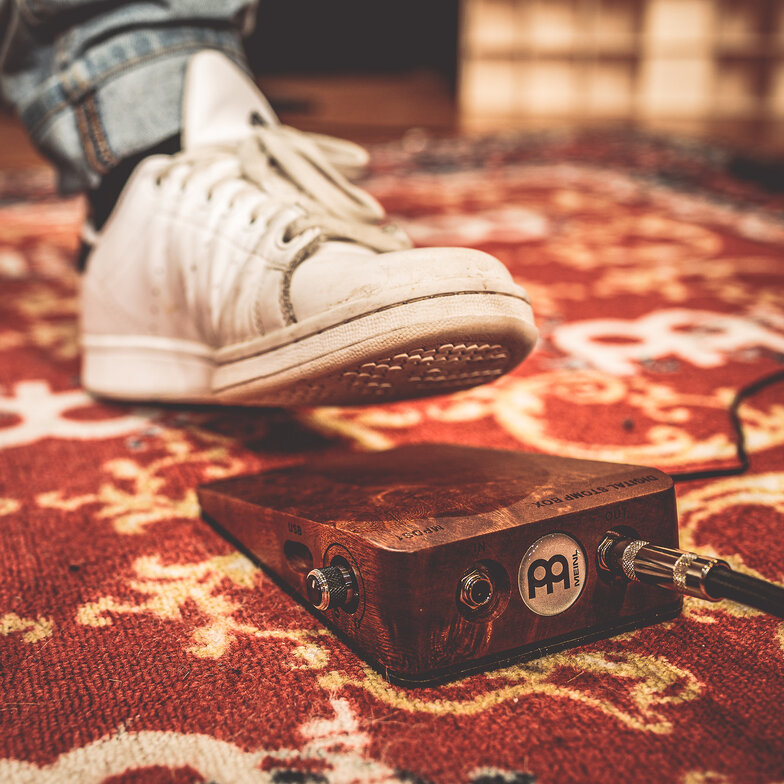 Both the digital and analog Meinl Stomp Boxes are made with a solid mahogany body with built-in Piezo pickups and triggers. These pickups and triggers are velocity sensitive, giving you a seamless dynamic response as you tap your foot at different volumes.
The Digital Stomp Box allows you to choose between five pre-programmed percussion samples including:
Kick Drum
Cowbell
Hihat
Tambourine
Crash Cymbal

Additionally, you may utilize the USB port to import one custom sample of your own!
Software


Select WINDOWS or MAC
To use the program you have to use "Run as administrator". The program will then open.
Now, connect the stompbox using the USB cable. You can select your stompbox via the "Product list".
If connected properly, a message with "Connected" will appear.

To transfer your custom sample to the Stomp Box, click on the Select Button in
the Sample List, select your sound, then click on Upload.

Requirements for Custom Sound:
Max. Size 250kb or 5 sec. length
Supports .mp3 and .WAV format
Erase and rewrite at any time
Our Analog Stomp Box provides a signal that gives the pedal a naturally deep stomping sound.