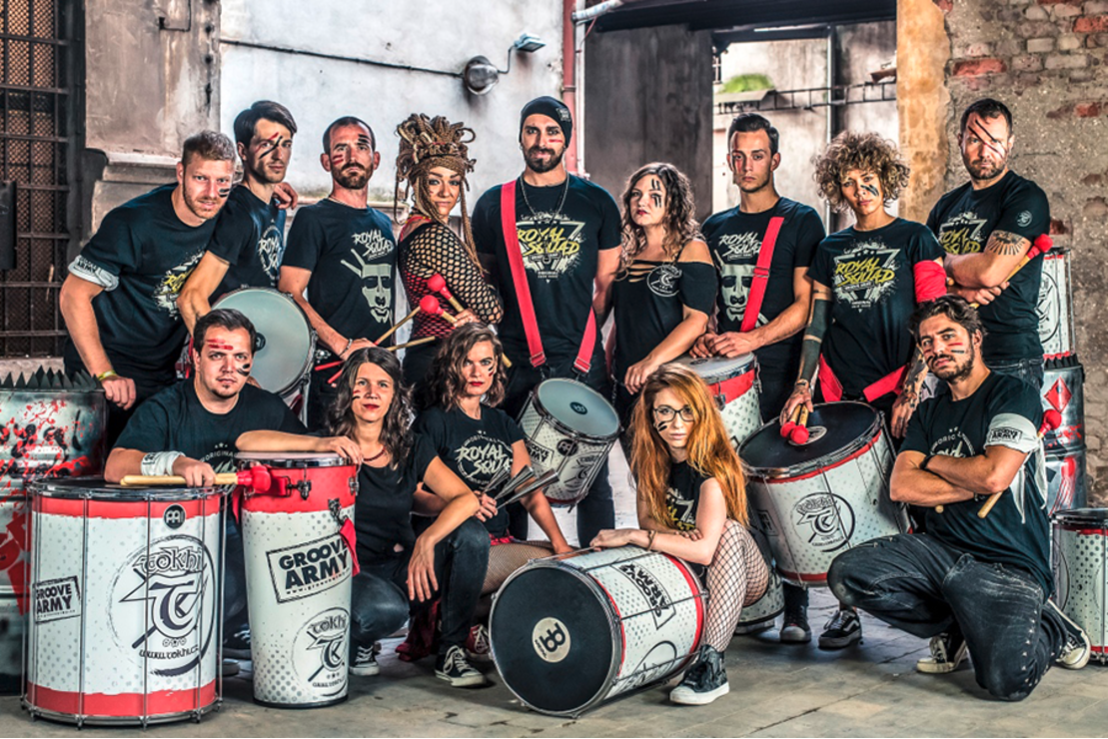 Copyright: Miroslav Šmikmátor
Biography
It started with a dream which came to life due to a mission sent to us from a bright blue sky.

Tokhi had a difficult task: to put together and train an ellite drumming unit. He succeeded.
We came a long way since we started, and no stone was left unturned in our path. Groove Army is here and became the most popular drumming project on the Czech musical scene. Unique beats and rhythms with an incredibly powerful sound makes people dance all around wherever we go.
We can't go unseen or unnoticed. And what's about to come will take your breath away. We feel at home everywhere: on the streets, festivals, processions and celebrations, in factories, stadiums and fan clubs. Yet we feel the best in the beating hearts of all people dancing to our music.
Be with us and we'll stay with you.
Country: Czechia
facebook
instagram