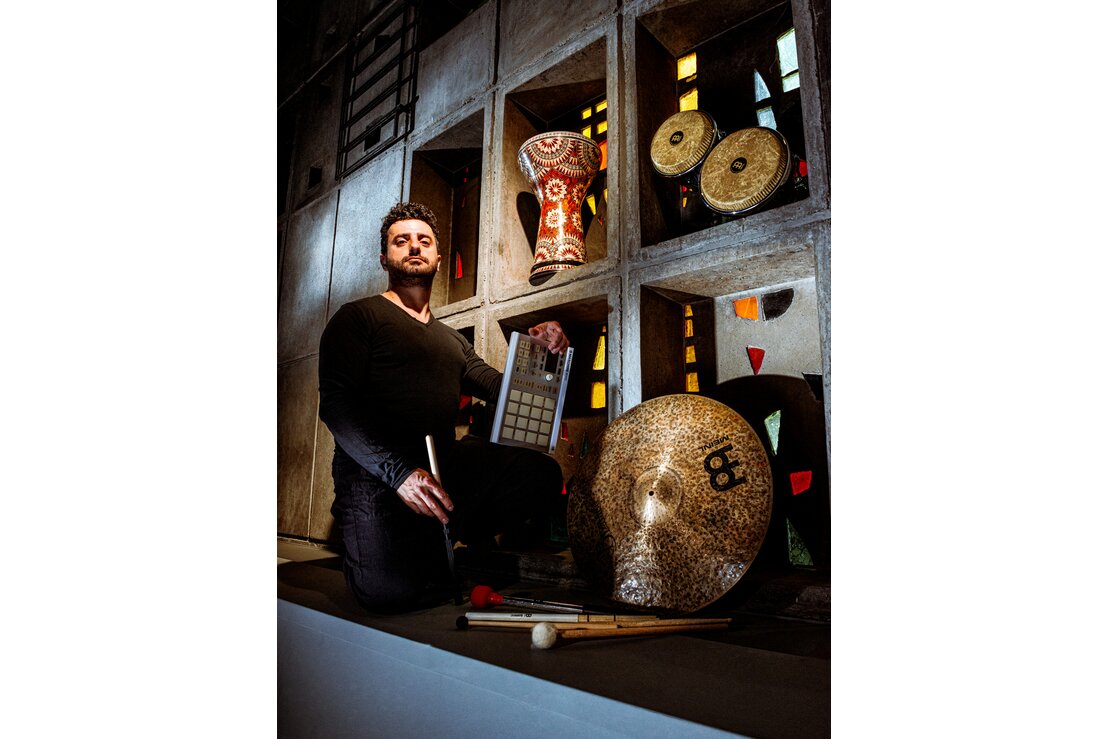 Copyright: Torsten Redler
Biography
The multi-instrumentalist Santino Scavelli is currently one of the most popular new comers within Germany's world music scene. His knowledge bases on his double degree in Trossingen and Mannheim, where he presently lives. Santino studied orchestral percussion at the university in Trossingen, with emphasis on drums (Klaus Heßler), Latin percussion (José Cortijo), timpani, snare drum (Robert Brenner) and xylophone (Andrea Schneider).

He also studied World Music at the Popakademie in Mannheim. Hence he could extend his musical fund by oriental percussion instruments, such as riq, frame drum, darbuka, djambé (Firas Hassan, Murat Coscun, Pape Seck).

Santino Scavelli performs with diverse world jazz formations, as well as with fusion projects, pop and electronic music bands. Depending on what a band's line-up requires, he can change from drums to percussion or to multi-percussion, which is a combination of drums and percussion. He preferably invents his very own setup, that he arranges creatively in order to create a unique sound and style of playing.
Country: Germany
web
facebook
instagram
youtube