The great thing about Meinl Journey and Headliner Series bongos is that they're multi-functional, serving the needs and tastes of both casual players and experienced percussionists. These bongos can be a vital piece for your percussion rig or studio instrument collection, and they blend well when incorporated into a drumkit. From synthetic to wood shells, natural skin heads and tunable lugs, traditional bongo sounds are easily achievable with the Journey and Headliner Series.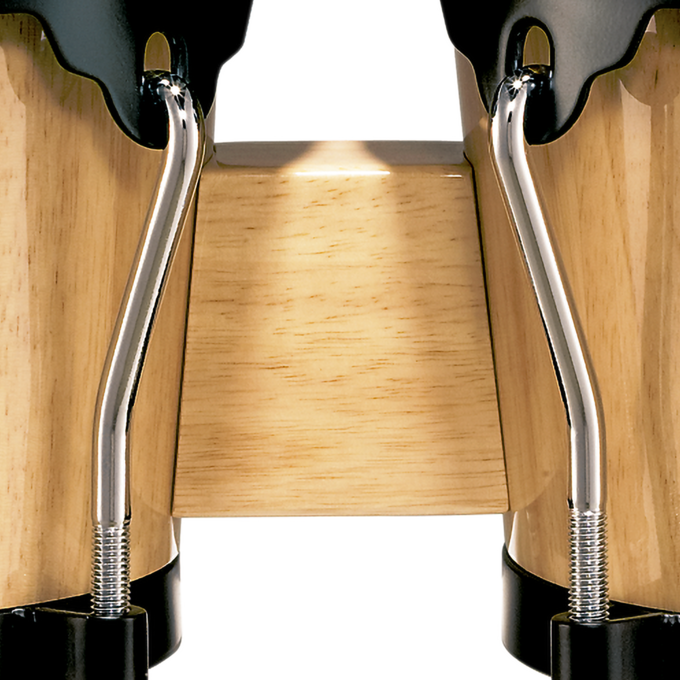 Solid block connections attaching the two drums (Macho and Hembra) come standard on all Meinl Journey and Headliner Series bongos.
This traditional style connection makes it easy to mount the bongos on any common stand if desired.
Journey series
Journey series bongos feature ABS plastic and acrylic shells, giving them a rugged edge for road warriors while standing up to the elements.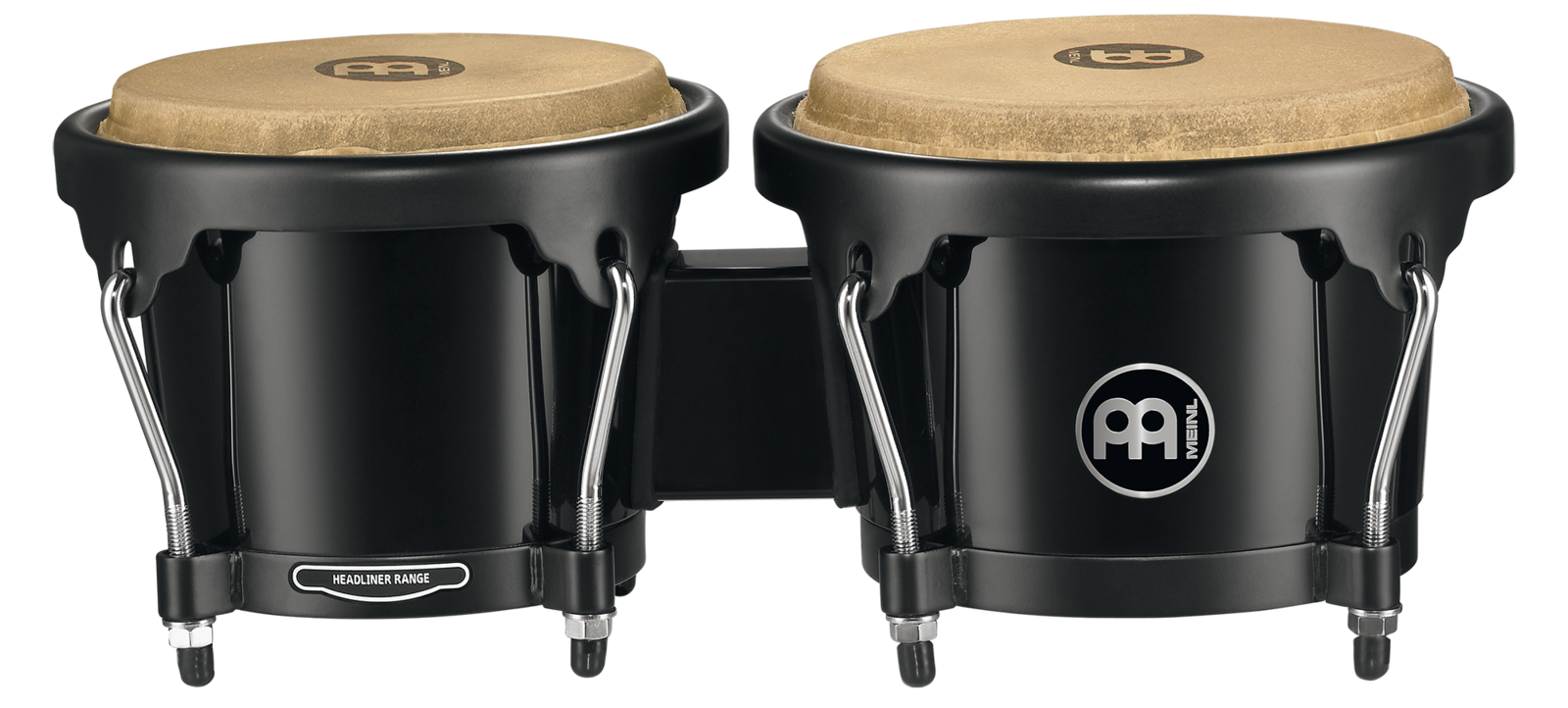 The superior tone and effortless tunability of the natural buffalo skin heads give the Journey and Headliner Series bongos a classic, traditional sound with plenty of tonal range.
Headliner Series
Our Headliner Series bongos are made using Siam Oak.