Artisan Edition Cajon Series
Meinl Artisan Edition Cajons are handmade in Spain under the care of master luthier, Jose Hernandez Diaz. The uncompromising craftsmanship results in a percussion piece with an ability to give back to the player more than what's put in; their refined tone and feel come effortlessly.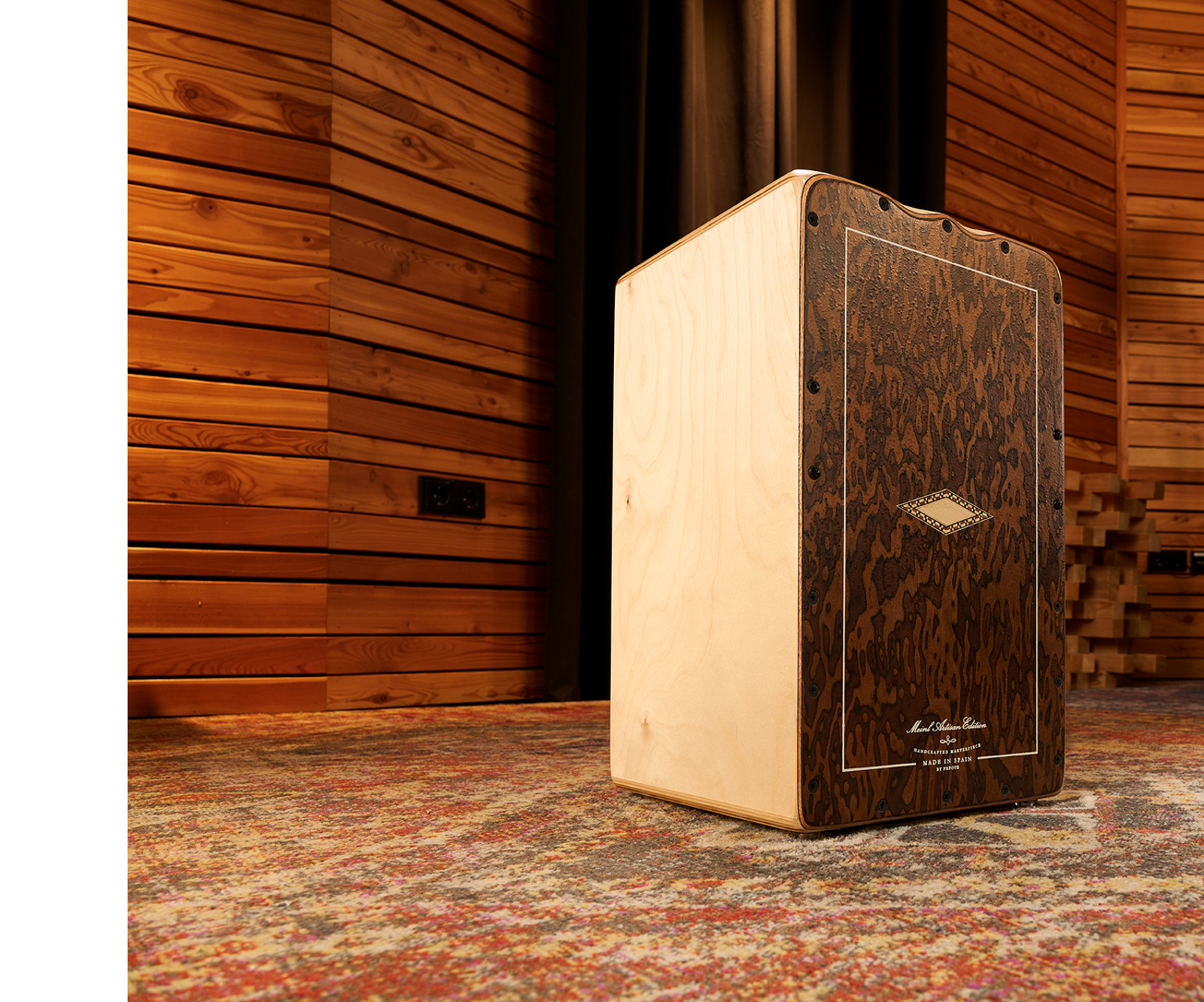 José Hernández Díaz
also known as 'Pepote' – was born in Huelva (Spain) in November 1976. He inherited his passion for wood from his father and grandfather, both of whom were aficionados of woodwork and model aeroplanes.
He first came across the Cajon at the age of 13 while watching a Paco de Lucia concert on television. Inspired to make his own, he soon started receiving commissions from friends and acquaintances when they realised that the Cajon was virtually impossible to get hold of in Spain.
Pepote began taking these instruments to local shops in his city when he was just 15 years old. This marked the start of his woodwork training, where he focused on the production of musical instruments by studying techniques for making ancient musical instruments and guitars while also completing his studies in industrial furniture design.
Since then, he has been continually developing the instrument and relentlessly perfecting his craft. He came up with an aesthetic based on comfort, tried and tested more than 30 different kinds of wood for the construction, created a special unbreakable string for the Cajon and tried 20 different kinds of varnish for the finish. The list goes on. Everything he does revolves around getting the best possible sound out of the instrument and providing the ultimate peace of mind for the percussionist.
Timber
Meticulous care has gone into selecting the finest wood combinations, shaping the playing surface and body, and coiling the internal metal strings to create an unmatched, sensitive snare effect. Every last detail of these instruments is designed and constructed to achieve a quality of sound and feel unlike any other cajon.
Meinl Artisan Edition Cajons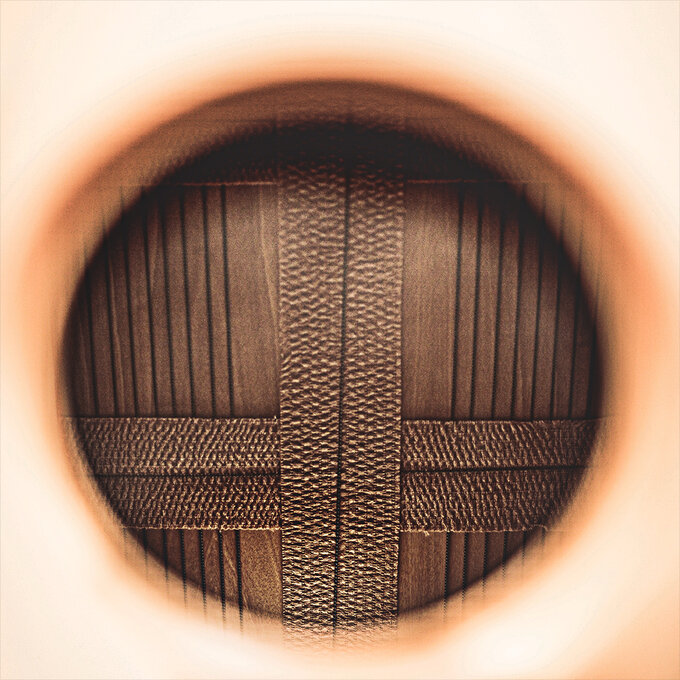 Adjustable custom micro-coiled steel cajon strings
Hand-wound steel strings span against the length of the playing surface inside the cajon to give you a snare response with clarity, precision and sensitivity.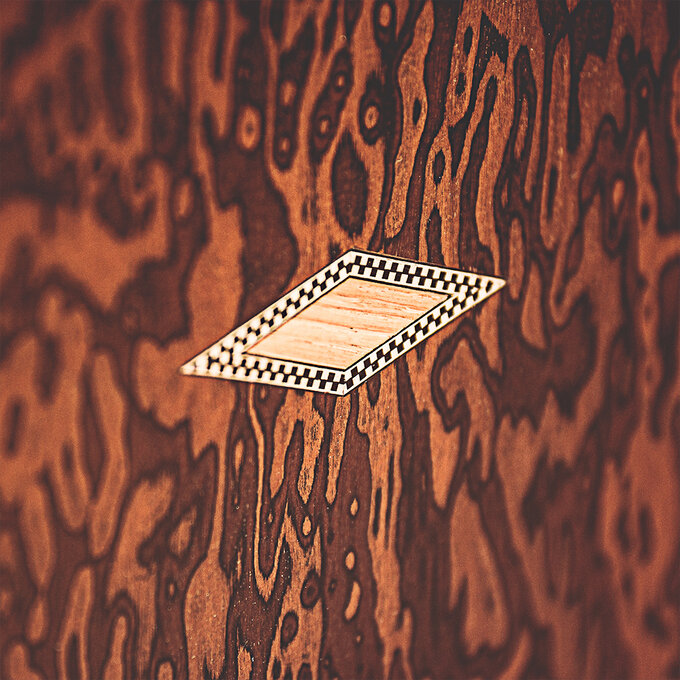 Intricate construction and exquisite design elements
The beautiful frontplates features a textured surface for enhanced feel along with a superb response, from finger rolls and ghost notes to heavy back beats.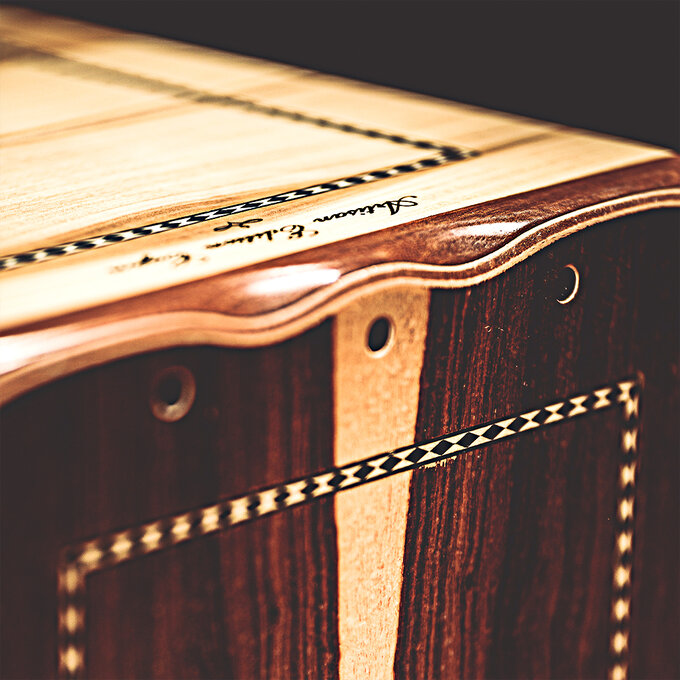 Contoured playing surface
The exquisite Indian Heartwood playing surface is rounded at the corners and sanded down to form thumb notches where your hands lay in their natural position. This gives you exceptional contact with the cajon along with more comfort.
Taking the touch of this cajon a step further, the playing surface is sanded and shaped together with the resonating body to form a perfectly flush, 1-to-1 match. Each resonating body has a playing surface made just for it.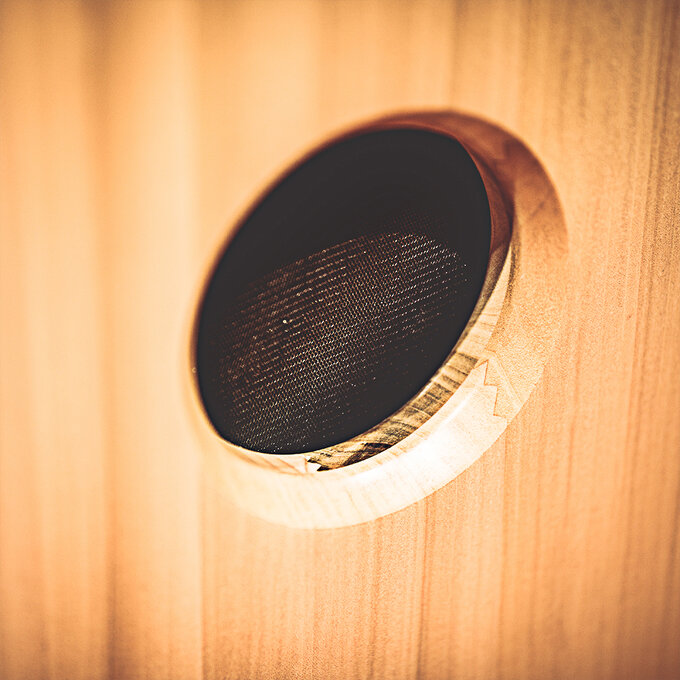 Extra thick sound port ring and pop filter
This cajon comes EQ'ed right out of the box. We added an extra thick Baltic Birch ring around the sound port to give the cajon more compression. The tones create a balanced mix while bass and snare give you a solid, deep punch with snappy highs.
Taking to the studio? Some of the Artisan cajons come with a pop filter to eliminate the "popping" effect of fast moving air as it rushes out of the cajon and into a microphone as you play.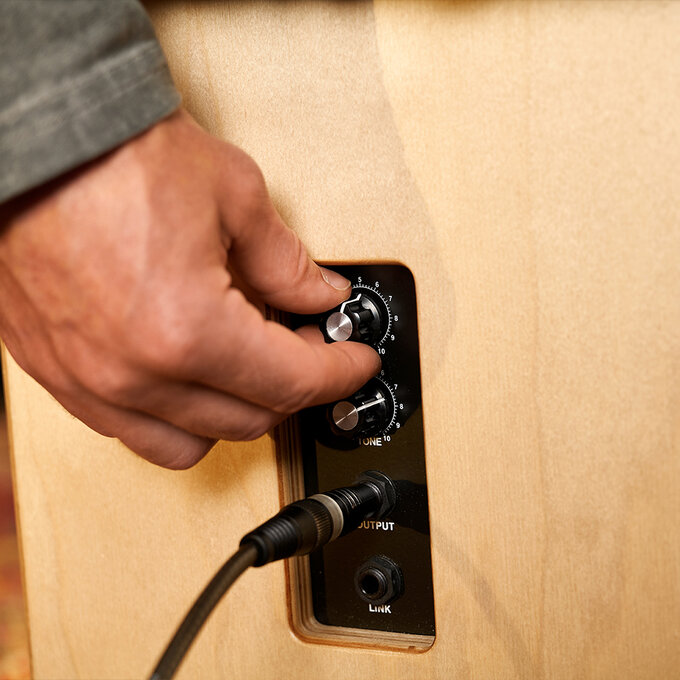 When amplification is needed, inside the Cajon is a Piezo pickup with tone and volume control on the outside. A quarter-inch cable port allows you to send your signal through any amp or PA system.
Every Meinl Artisan Edition Cajon line is highlighted by a unique sound element, wood combination and finish. From the Martinete Line that features Tulip Poplar and Brazilian Ironwood to the Seguiriya Line that is made using Baltic Birch and Indian Heartwood, any sound is within reach.