Made for acoustic sets, small or large theatres, outdoor shows and houses of worship.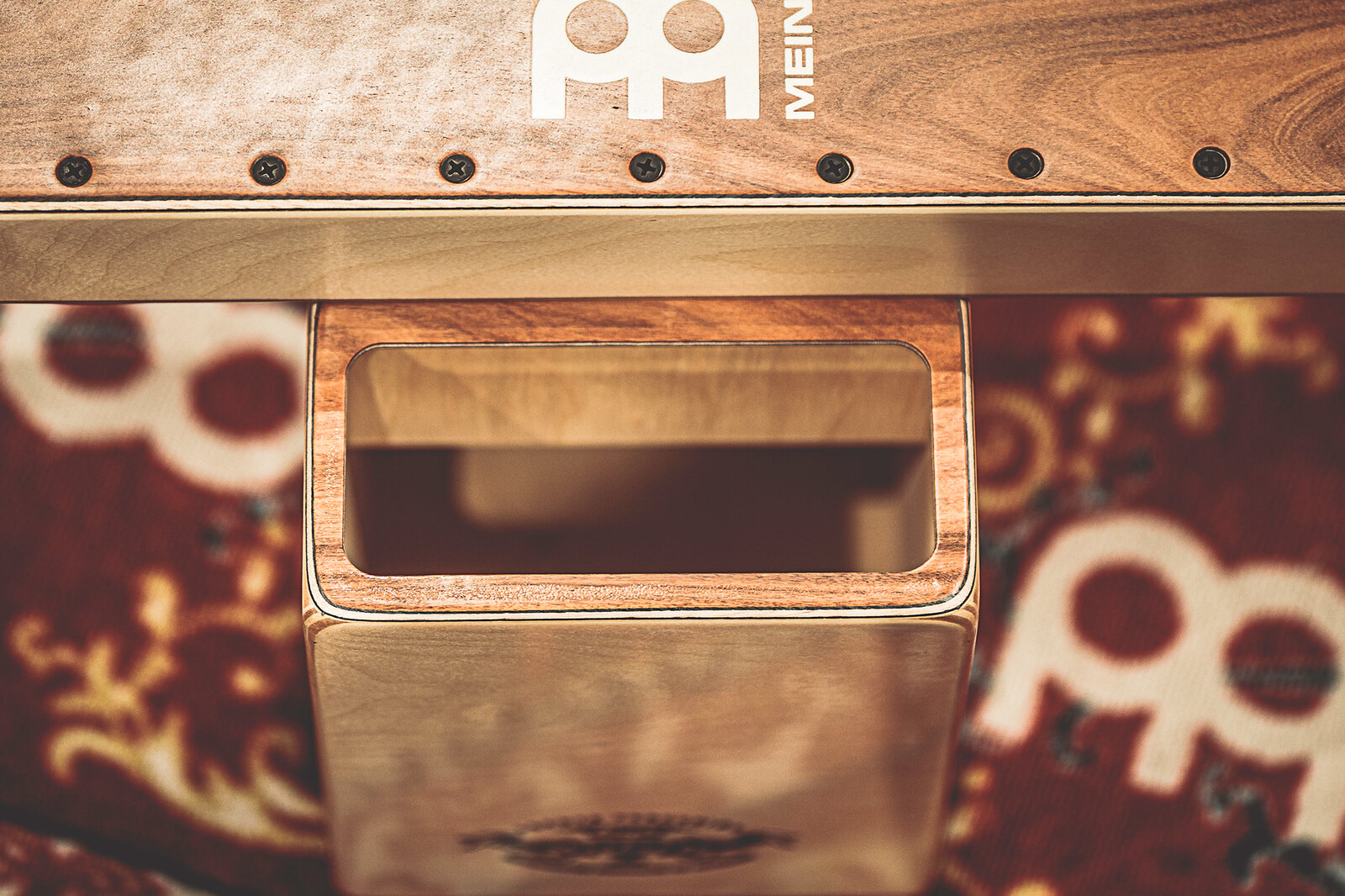 The T-shaped Meinl Slaptop Cajon is one of our research and development departments' greatest achievements which we hold the patent for. It's designed to bring the playing surface near to the player so he does not have to lean forward when playing, making it far more ergonomic than a normal cajon. The upright playing position is very pleasing for your back. In terms of sound, the Slaptop Cajon is very close to the traditional cajon.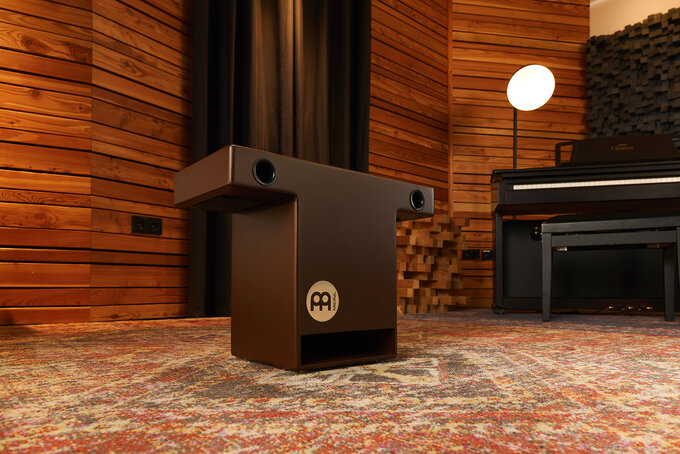 The Slaptop Cajons come with the characteristic T-shape, which allows the instrument to be placed on the lap while sitting. This keeps the back straight and the player sits comfortably upright.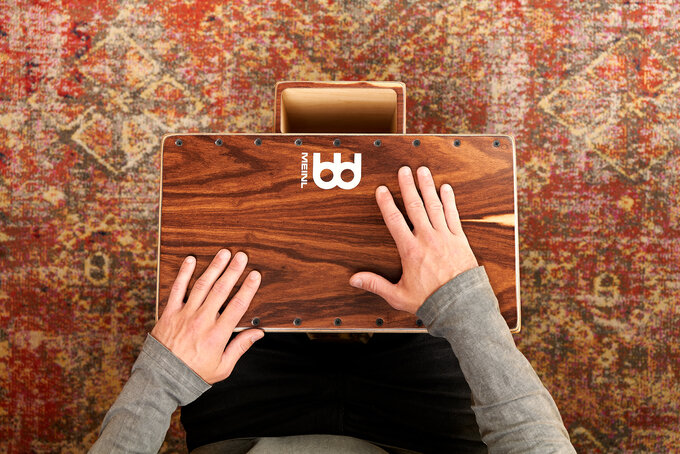 Deep bass and Crisp snare
The playing surface at the top is attached to a resonating chamber at the bottom which enhances bass notes while still providing crisp slap tones. Slaptop Cajons come equipped with either integrated snare wires or strings that span along the length of the playing surface inside the cajon.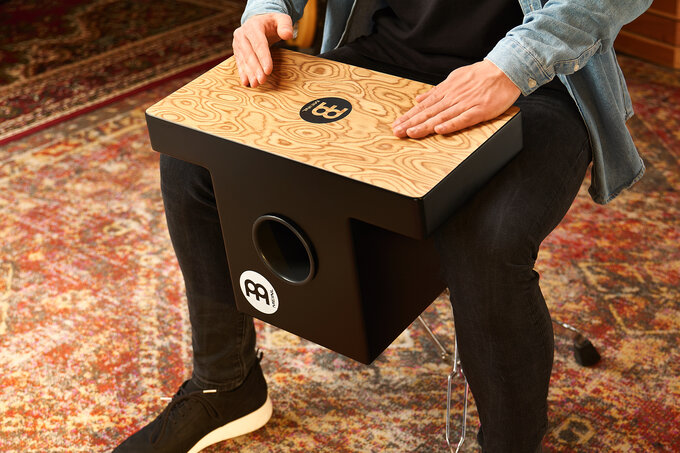 Most of the Slaptop Cajons project their sound directly towards the audience so they can enjoy the powerful grooves without interference.
selection
MEINL Percussion offers a broad variety of Slaptop Cajons: High-end Slaptop Cajons, Slaptop Cajons with forward-facing sound ports, Slaptop Cajons with extra-amplification through a piezo-pickup, or Slaptop Cajons shaped like an "X". Be inspired and have a look.
Hide FilterShow Filter|
8 results.