Jr.Djembes
A portable, all-weather djembe that produces big sounds with a pre-tuned head. Meinl Jr. Djembes are the perfect grab-and-go percussion instrument for drum circles or spontaneous jam sessions. The compact size makes them easy to handle for any age or skill level, while the synthetic shell and head ensures their tuning lasts.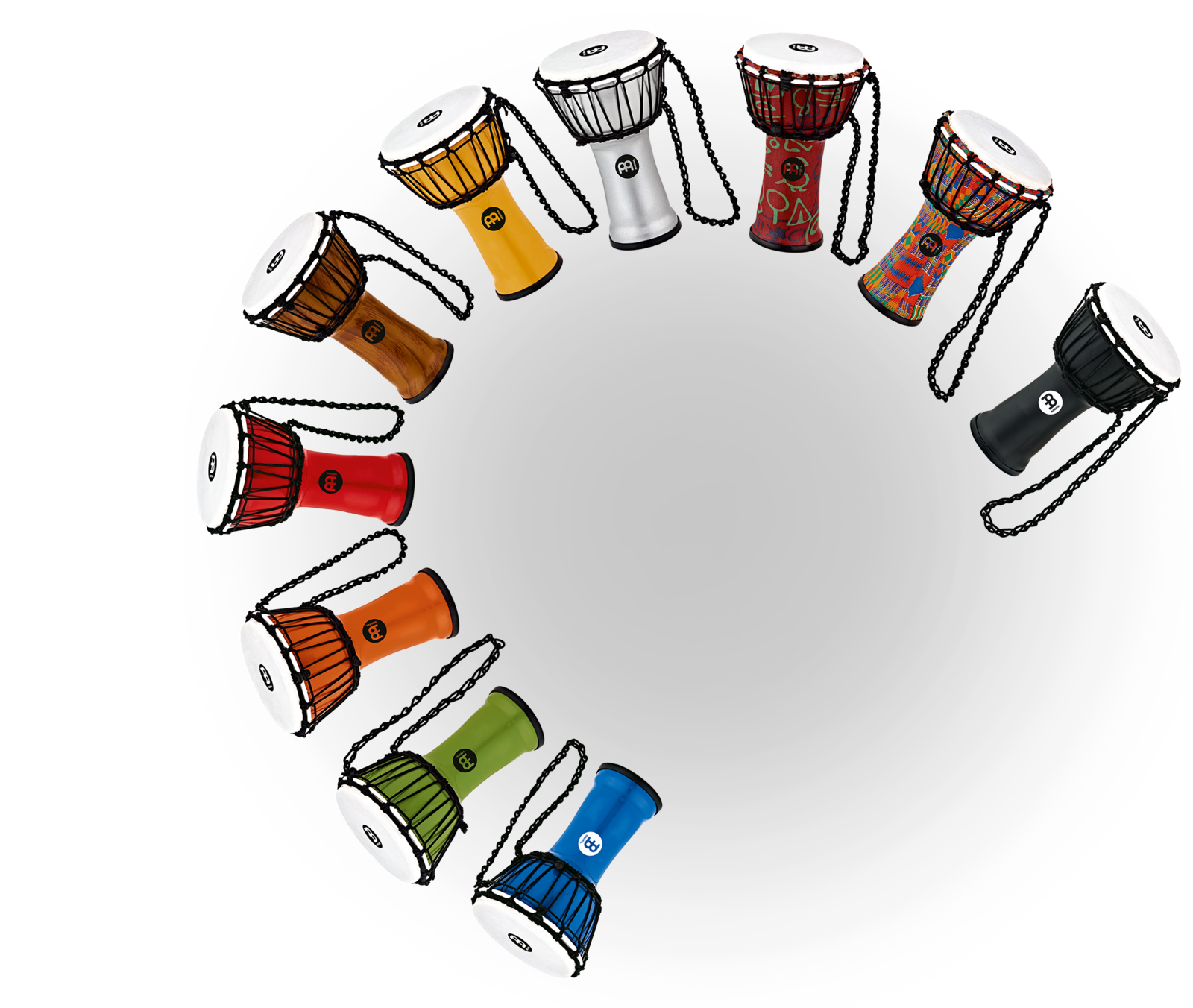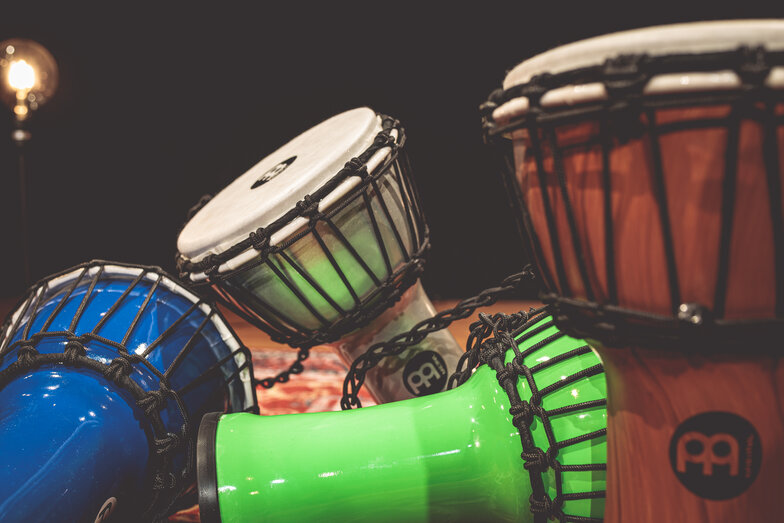 All-weather synthetic shells and heads are held in tune by pre-stretched nylon PP ropes, giving you the classic djembe look with a big range of sound that needs no maintenance.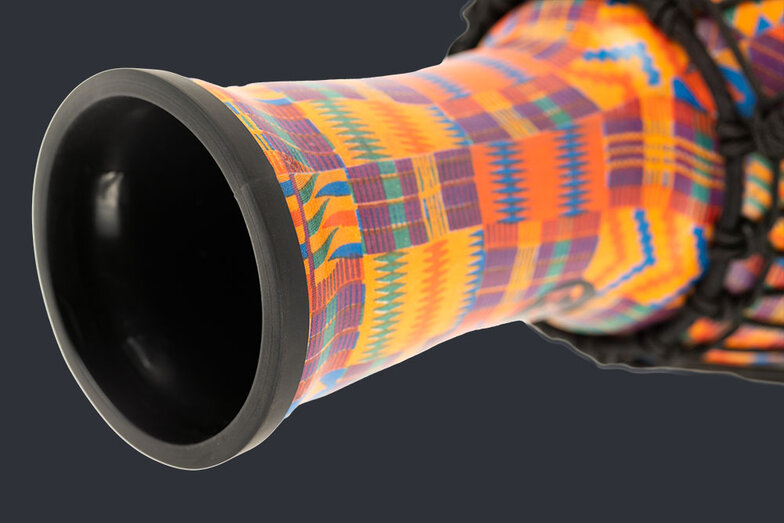 These drums measure 7" in diameter x 12.5" tall, and their projection can easily fill any space, indoors or outside. You'll achieve a deep and resonant bass note along with cutting slap tones from these drums with little effort. No special techniques are required to get a great sound. Available in a variety of colorful finishes.