For any skill level, Meinl Jam Cajons are perfect for acoustic shows, jam sessions, singers/songwriter circles, accompanying guitarists and supporting acoustic bands in coffee house settings.
Timber
These cajons are made in Europe from 100% Baltic birch wood, a wood type that is commonly used in high end drum set construction for its focused and refined natural sound.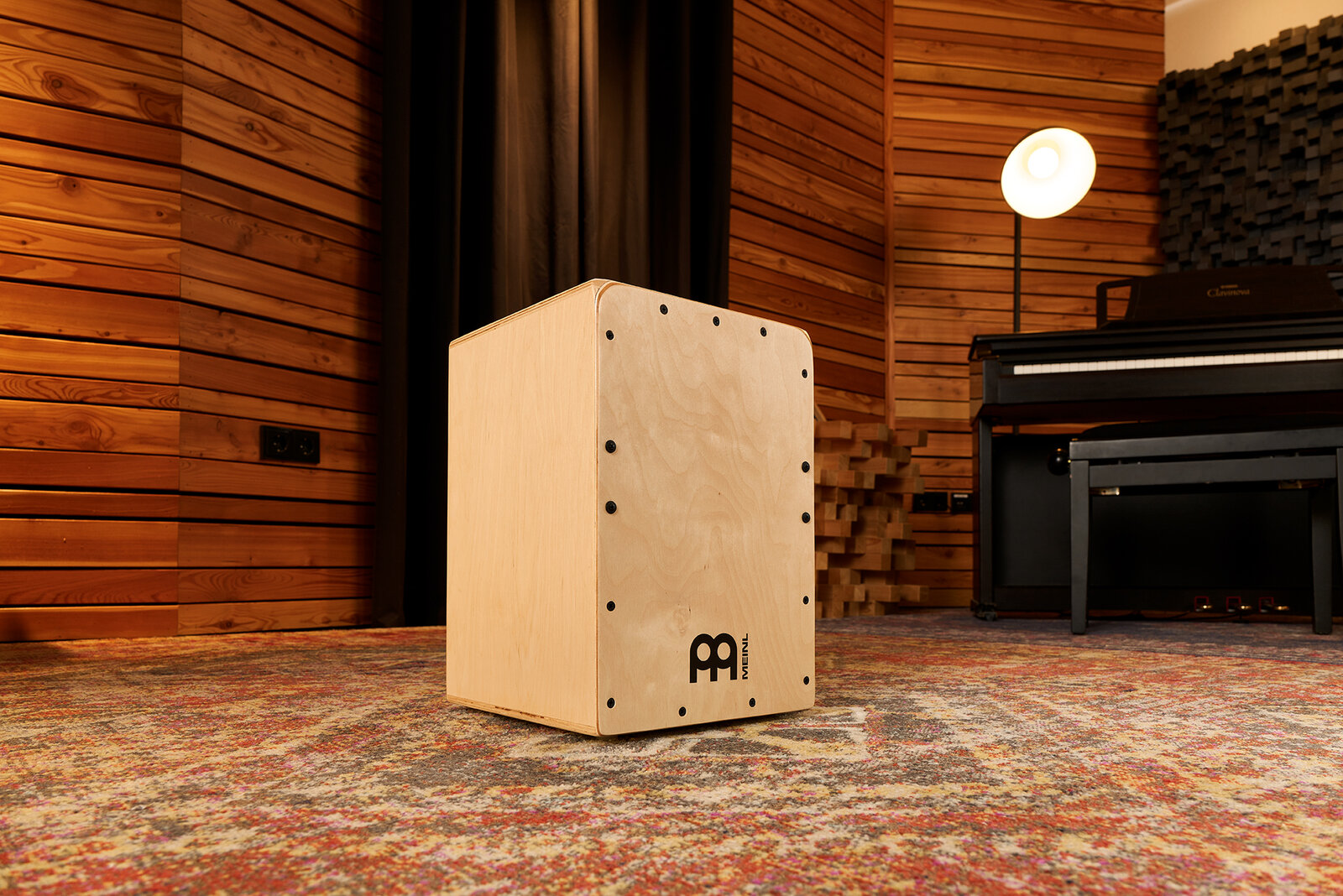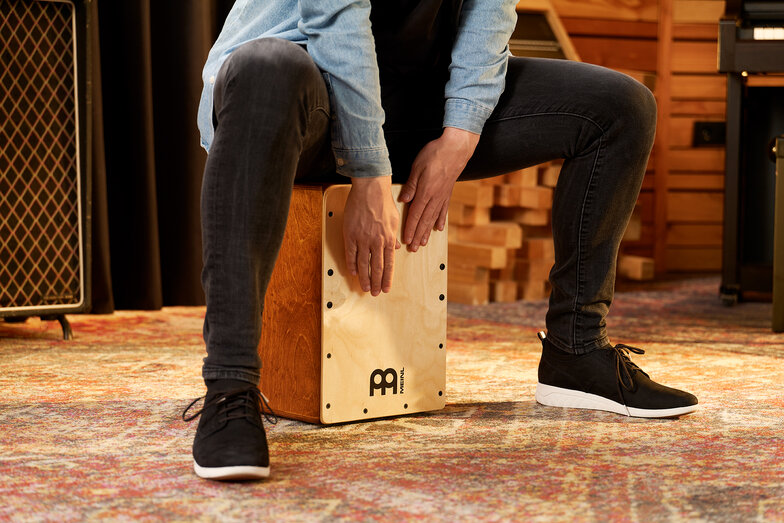 Meinl Jam Cajons are more compact (measuring 10 1/2" wide, 10 1/4" deep, 15" tall) than the average cajon, and they are fit for any age or skill level.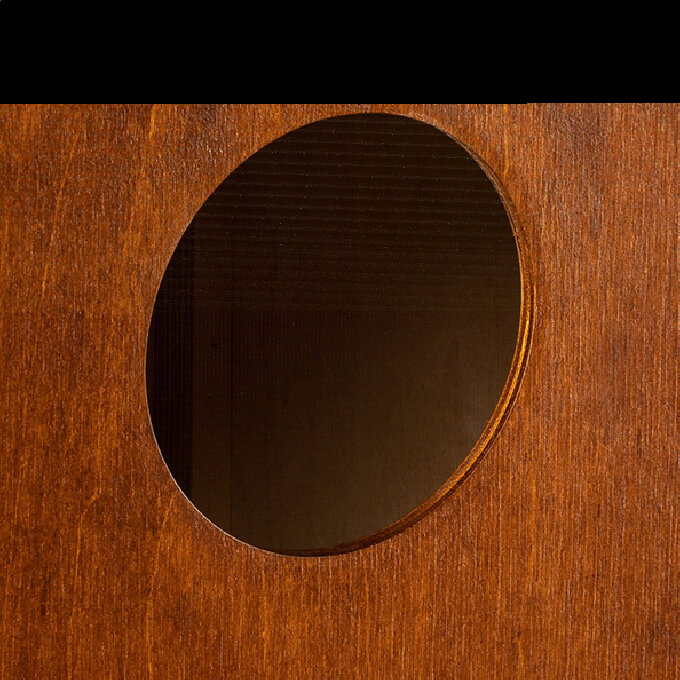 The Baltic birch resonating body and rear sound port provide deep and punchy bass automatically, giving you everything you need to mimic drum set grooves right out of the box.
Four rubber feet keep the instrument stable and scuff-free while cutting out unwanted vibrations.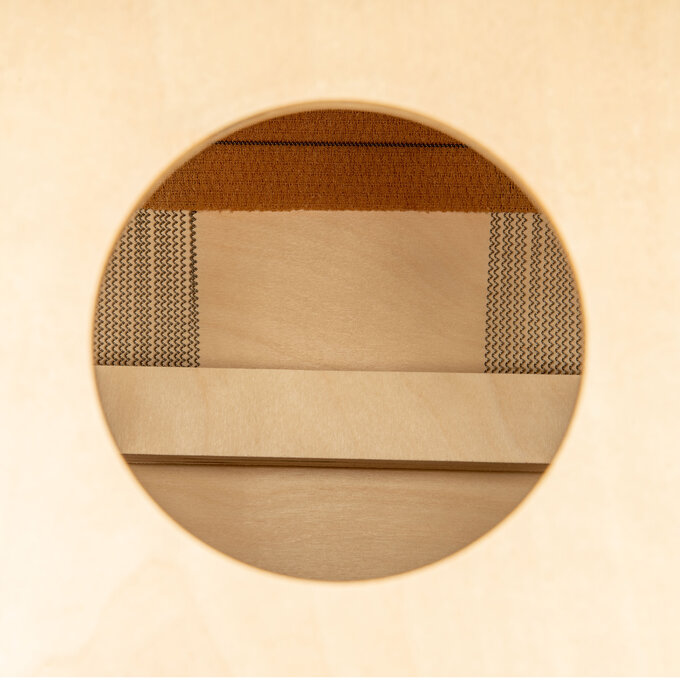 dual sets of fixed snare wires
Inside the cajon are dual sets of fixed snare wires that dish out a clear snare response without any tuning or adjustments required.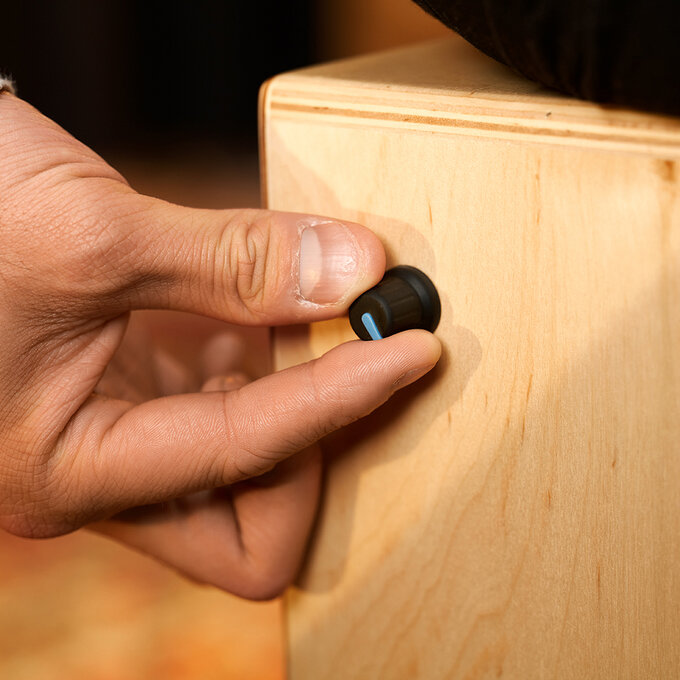 An internal pickup, volume knob and quarter-inch output jack allow you to boost your sound with any amp or PA system.